STANTON COMMUNITY SCHOOL BULLETIN FEBRUARY 28, 2020
ACTIVITIES
Red Cross Blood Drive
FCCLA is sponsoring another blood drive on Monday, March 30th, from 9:00 a.m.-3:00 p.m. Call the high school office at 712-829-2162 to reserve a time or make an appointment online.
The Ransom of Miss Eleverna Dower
If somebody kidnapped your least favorite teacher, would you want her back? In an award-winning comedic tale loosely based on O. Henry's classic story, Ransom of Red Chief, a delightful Casey and Tim nab their demanding English teacher to avoid having to take a test, but they find that no one wants her back!
It's bad enough that she corrects the grammar in their ransom note and makes them rewrite it, but when the captive teacher assigns them a research paper on famous kidnappings in history, the young kidnappers find themselves doing more schoolwork than ever! Meanwhile, nobody takes the new principal (a former student of Miss Dower's) seriously, a high-strung ex-Marine corporate exec runs a PTA bake sale fundraiser with military precision, a Star Trek-obsessed custodian works frantically to keep the crumbling building ship-shape, and the football mascot believes himself a real Viking warrior with his sassy cousin from Brooklyn.
The All-School Play will be on Friday, March 6th, at 7:00 p.m. There will also be a matinee that afternoon starting at 1:30 p.m. for K-12 students. If you are an outside guest attending the afternoon performance, you will be charged admission. Please come join us Friday night for an exciting show!
Individual Speech Contest
The Stanton speech students traveled to Griswold High School for the Corner Conference Individual Speech Contest. The contest was held on Wednesday, February 26th. It started at 3:30 p.m. and finished with an award ceremony. It was a great opportunity for the students to perform before district contest. The following students competed: Jenna Stephens (Prose), Abby Burke (Prose), Devin Isaacson (Literary Program and Storytelling), Ryan Volquartsen (Improv and Reviewing), Levi Martin (Improv), Charles Davis (Acting), Amanda Benson (Acting), Carli Smith (Literary Program), and Sam Lindgren (Poetry). The following are the results:
Carli Smith - 2nd Place Literary Program
Devin Isaacson - 1st Place Literary Program
Charles Davis - 2nd Place Acting
Amanda Benson - 1st Place Acting
Ryan Volquartsen - 1st Place Reviewing
Levi Martin - 2nd Place Improv
Devin Isaacson - 2nd Place Storytelling
Sam Lindgren - 1st Place Poetry
The speech team received 2nd place overall in the Corner Conference. The team would like to thank Amber Volquarsten for the snacks.
This Saturday, February 29th, the speech students will travel to District Individual Speech Contest at Mount Ayr High School. Students will be leaving at 6:40 a.m. that morning. Please view the school's Facebook page for the most current information about Saturday. Parents and Grandparents, please arrive at least 30 minutes before the scheduled performance time. Best of luck at contest!
Center 8: 8:40-8:48 Amanda Benson (Acting)
Center 4: 9:14-9:19 Devin Isaacson (Storytelling)
Center 8: 9:50-9:58 Charles Davis (Acting)
Center 6: 10:10-10:18 Ryan Volquartsen (Reviewing)
Center 4: 11:22-11:30 Levi Martin (Improv)
Center 6: 11:36-11:42 Sam Lindgren (Poetry)
Center 2: 2:25-2:33 Devin Isaacson (Literary Program)
Center 4: 3:10-3:18 Ryan Volquartsen (Improv)
K-2 Celebrating Read Across America
K-2 will be celebrating Read Across America next week. The theme days are as follows:
Monday, March 2
Cat in the Hat Day – Wear a fun Hat
Tuesday, March 3
Fox in Sox day – Wear mismatched/fun shoes and socks
Wednesday, March 4
Wacky Wednesday – Wear mismatched or inside out clothes
Thursday, March 5
Cozy up to a good book – Dress in your pajamas!
Friday, March 6
One Fish, Two Fish, Red Fish, Blue Fish – Wear Red, White, or Blue
PRINCIPAL
Rick Boyer
We would like to recognize Rick Boyer this week. Rick has been a bus driver for Stanton for 25 years while also teaching here at Stanton for 30 years. Rick is married to Tammy who has worked at the school as a secretary for 21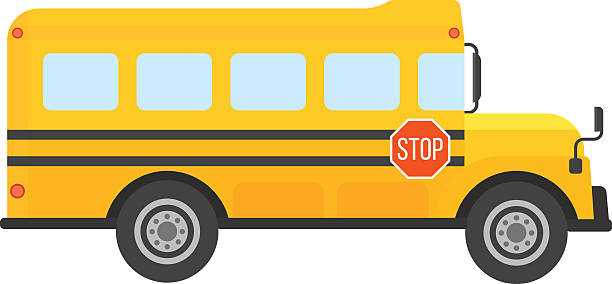 years. Rick and Tammy have 4 daughters, Jennifer, Michelle, Elizabeth, and Melissa who all graduated from Stanton. They also have 6 grandchildren. We thank Rick's efforts to keep our students safe while driving a bus for school routes and activity trips.
ATHLETICS
Viqueen Basketball
Viqueens end season at 21-3 with a loss to Exira-EHK in Region 7 semifinal.
The Queen's went toe to toe with the 8th ranked Spartan's only down 18-17 after the first quarter. "With Exira-EHK bench being deeper than ours the pace was definitely in their favor." Early in the 2nd frame Hope Ogletree picked up her second foul, with Hope on the bench Exira-EHK opened up a 10-point lead, a lead the Queens were able to cut into but not overcome. Coach Synder said, "With the score getting out of hand we needed to risk Hope's foul situation." Hope reentered the game and immediately scored 5 points sparking a brief Viqueen scoring run.
At half the Queens were down but not out 35-28. In the 3rd quarter Exira-EHK 's defense caused disruption and confusion which limited the Queen's ability to find open shot attempts. "We became very frustrated with their defensive scheme which affected our timing and movement on offense," commented Coach Snyder.
As the 4th quarter started it looked as though the Spartan's could run away with the game, up 13 points. Coach Snyder said, "We turned it into a full court game to attempt to cut into that lead, hoping that defensive steals would generate some offense." The Queens did make a run to cut the lead to single digits. "Once we started fouling players out, our chance to mount the comeback was over," said Coach Snyder. Stanton 50- Exira-EHK EEHK 60
Girls Basketball lands Six Players on All-Conference Teams
Corner Conference selections include:
1st Team
Hope Ogletree - Elite
Jenna Stephens
2nd Team
Marleigh Johnson
Kami Tibben
3rd Team
Abby Burke
Honorable Mention
Kaitlyn Bruce
Viking Basketball
Our boys basketball team had its season come to an end vs CAM on Tuesday night in a District Semi-final game. We had another super championship season winning the Corner Conference Tournament and also sharing the conference title with East Mills. We appreciate the following we had throughout the season and the great crowds we had along the tourney trail.
Junior High Girls Track
The junior high girls track team will begin practice on Monday, March 2nd. The week of March 2nd and the week of March 9th, the team will conclude practice at school dismissal time daily (3:18 p.m.). Beginning Monday, March 16th, the team will practice 8th hour and after school until 4:15 p.m. daily. The first track meet for the team is scheduled for Tuesday, April 14th, as we host our Jr. Viking and Viking relays at home. An updated meet schedule will be sent home with the girls the first week of practice.
GUIDANCE
Scholarships
The Iowa Arts Scholarship For The Arts - Due March 1
Iowa Scholarship For The Arts Iowa Arts Council-Due March 1
Mark Earl & Esther Ruth Spencer Technical Scholarship (MCEC Tech Scholarships) March 1
Governor Terry E. Branstad Iowa State Fair Scholarship-due March 1
Aureon - Formerly NETINS – March 1
Southwest Iowa Rural Electric Cooperative Scholarship–March 2
Iowa Automobile Dealers Foundation for Education Scholarship due March 2
The Foundation for Rural Services (FRS) College Scholarship Program–due March 6
BANK IOWA SPIRIT OF CHANDY SCHOLARSHIP APPLICATION FORM
Deadline: Applications must be brought into a Bank Iowa location or emailed to marketing@bankiowa.bank by March 9
Elks Vocational Scholarship – March 9
Dennis Lloyd Scholarship -due March 10
Iowa Communications Alliance Scholarship Program–March 11
LOCAL STANTON SCHOLARSHIPS - due March 13, 2020
Double Dozen Scholarship-Academics, character, leadership and potential for growth and success.
Duane Falk Scholarship-Based on academics, leadership, and participation in school and community activities. Number and amount designated annually.
Larmon Scholarship-Based on academics excellence and achievement in school and community activities. Number and amount designated annually.
American Legion Scholarship-Sponsored by the American Legion and Legion Auxiliary. Based on academic and leadership accomplishments. Must be a relative of a veteran.
National Honor Society Scholarship-One member---one non-member. Based on classes taken and grades. $100.00 each
Stanton Faculty and Administrators Scholarship-Must be going into an education field.
Stephanie (Peterson) and Christopher Stein Scholarship-Must be attending Iowa State University. Based on moral character, attitude, leadership, activities in school, and community service. Number of scholarships designated annually. $500
Ashley and Brooke Maley Memorial Scholarship-Amount to be determined yearly. Open to all senior students. Students may be pursuing any type of post-secondary education.
Class of 1963–One scholarship given to a graduating senior from Stanton Community High School. Students may be pursuing any type of post-secondary education.
Stewart Sisters Scholarship-As alumnae of Stanton H. S., Shauna, Shalée, and ShaRee value the education we received there and feel it is important to give back. Based on academics, leadership, and participation in school and community activities. Open to graduating high school seniors. Submit a local scholarship application. Number and amount designated annually.
Sherie Goodemote Wistrom Memorial Scholarships-One $250 music or medical (nursing) related scholarship will be given. In order to receive the scholarship, you must be a graduating senior from Stanton Community High School, you will need to maintain a grade point average of 3.0 and be registered for college the following semester.
Robert E. Johnson Memorial Scholarship-Based on academics, leadership, and participation in school and community activities. $500
Myrna Johnson Memorial Scholarship-Based on academics, leadership, and participation in school and community activities. $500
Brooke Engstrand Scholarship-The Brooke Engstrand scholarship established in the spring of 2013 is intended for seniors planning to further their education in a 4-year or 2-year college program, or a technical school. Brooke had a passion for music and making the most of her life and the opportunities she was given. She was involved in many activities while a student at Stanton Community School, both in and out of school. Her love of horses and for others filled her life with joy and fulfillment. Brooke graduated in 2008 from Stanton High School. The number and amount of scholarships will be determined yearly. Scholarships go to a graduating senior. Submit a local scholarship application, including a letter with personal information, post-secondary education plans, and need for this scholarship.
Darwin L. "Rosy" Rossander Memorial Scholarship-A scholarship has been established in memory of Darwin L. "Rosy" Rossander, a lifelong Stanton resident and community supporter. Youth, the activities youth were involved in, and the Stanton community were his passion. He attended almost every Stanton school event and loved supporting the Vikings and Viqueens. Rosy was a 4-H leader. He led 4-H shooting sports and enjoyed helping youth improve their skills. Through his American Legion activities, he planned and organized numerous community service events and projects, including the veterans' memorial that is on Main Street. The scholarship will be given to a Stanton student with evaluation based on involvement including, but not limited to: athletics, 4-H, choir, and community service activities.
Stanton Masonic Tarkio Lodge #645 A.F.& A.M. Scholarship Endowed Fund -This scholarship was established in 2018. The scholarship shall be awarded to a graduating senior of Stanton Community Schools. Applicants will submit a local scholarship application and will include a written letter containing personal information and post-secondary education plans. Based on: Integrity, citizenship, leadership, and participation in school, church, and community activities. Amount to be designated annually. The scholarship money will be available in August of the awarded year.
Cassie Rae Williams Memorial Scholarship-Cassie Rae (Gilliland) Williams was a 2005 Stanton graduate, she attended college, and went out to explore the world. When it came time to raise her family she returned to Stanton. She joined several committees and organizations giving back to the community she loved. Cassie was taken tragically in an automobile accident in 2019. In her spirit of giving back this scholarship has been established in her memory. The number of scholarships and amounts awarded will be determined on a yearly basis. Scholarships go to a graduating senior. Submit a local scholarship application, including a letter or essay with personal information, and post-secondary education plans.
ANNOUNCEMENTS
After School Bible Club
There will be no After School Bible Club on March 11th.
5th Quarter
A Big Thank you from the Isaacson's to those who donated food or gave monetary donations for 5th Quarter this year and the past years! We have thoroughly enjoyed allowing the kids to have a safe place to hang out with their friends. We are very excited that Mark and Leanne Johnson will be taking this over this coming fall.
Stanton Volunteer Committee
Join us this Sunday, March 1st, at 5:00 p.m. at the Stanton Covenant Church as we kick-off the Stanton Volunteer Committee (team name to be determined)! The team will be led by Pastor Matt King of the Stanton Covenant Church and will work together to help residents who are not physical or financially able to do small projects outside their homes. Examples include paint garage doors, remove brush and debris and clean up. The "nuts and bolts" of this committee will be put together by the volunteer team, but for an idea of the "concept," check out this website! If you are interested but cannot attend this Sunday, contact Pastor Matt King at mattkinghome@gmail or (712)829-2543. See you there! https://www.crestonnews.com/2019/09/25/little-stuff-big-impact/a8kl1xo/?fbclid=IwAR2pMd-Ict8-eBgRefkwUDQYtBfIQLKGhQdt2CHfuqtL9ThyV9ck7kvLyFM
COMING EVENTS
Friday, 28th 7:00-Parade of Bands
Saturday, 29th District Individual Speech Contest at Mt. Ayr
Monday, 2nd 1:05/1:15-Early Dismissal
Friday, 6th 7:00-All School Play
BREAKFAST MENUS MARCH 2-6
Monday

Sausage Gravy Pizza

Muffin/Fruit

Juice/Milk

Tuesday

Waffle

Muffin/Fruit

Juice/Milk

Wednesday

Scrambled Eggs

Sausage Pattie/toast

Muffin/Fruit

Juice/Milk

Thursday

Cinnamon Roll

Muffin/Fruit

Juice/Milk

Friday

Pop Tart

Muffin/Fruit

Juice/Milk
LUNCH MENUS MARCH 2-6
Monday

Hamburger/Bun

Lettuce/Tomato

Smiley Potatoes

Mixed Fruit

Pears

Milk

Tuesday

Chicken Strips

Mashed Potatoes/Gravy

Cooked Carrots

Oranges/Pineapple

Roll

Milk

Wednesday

Burrito/Hot Dog

Corn

Tomato Juice

Mandarin Oranges

Peaches

Milk

Thursday

BBQ Pork

Coleslaw

Cheesy Broccoli

Apple/Tropical Fruit

Chocolate Chip Bar

Milk

Friday

Cheese Calzone

Lettuce

Carrots

Applesauce

Mixed Berries

Milk
STANTON COMMUNITY SCHOOL
PATRON NOTIFICATION OF
OPEN ENROLLMENT REQUIREMENTS
Parents/guardians considering the use of the open enrollment option to enroll their child/ren in another public school district in the state of Iowa should be aware of the following dates:
March 1, 2020—Last date for regular open enrollment requests for the 2020-2021 school year for students in grades 1-12.
September 1, 2020—Last date for open enrollment requests for entering kindergarten students and those students falling under the "good cause" definition for the 2020-2021 school year.
Parents/guardians of open enrolled students whose income falls below 160% of the federal poverty guidelines are eligible for transportation assistance. This may be in the form of actual transportation or in the form of a cash stipend.
Parents should be aware that open enrollment may result in the loss of athletic eligibility.
For further details, contact the school office at 712-829-2162.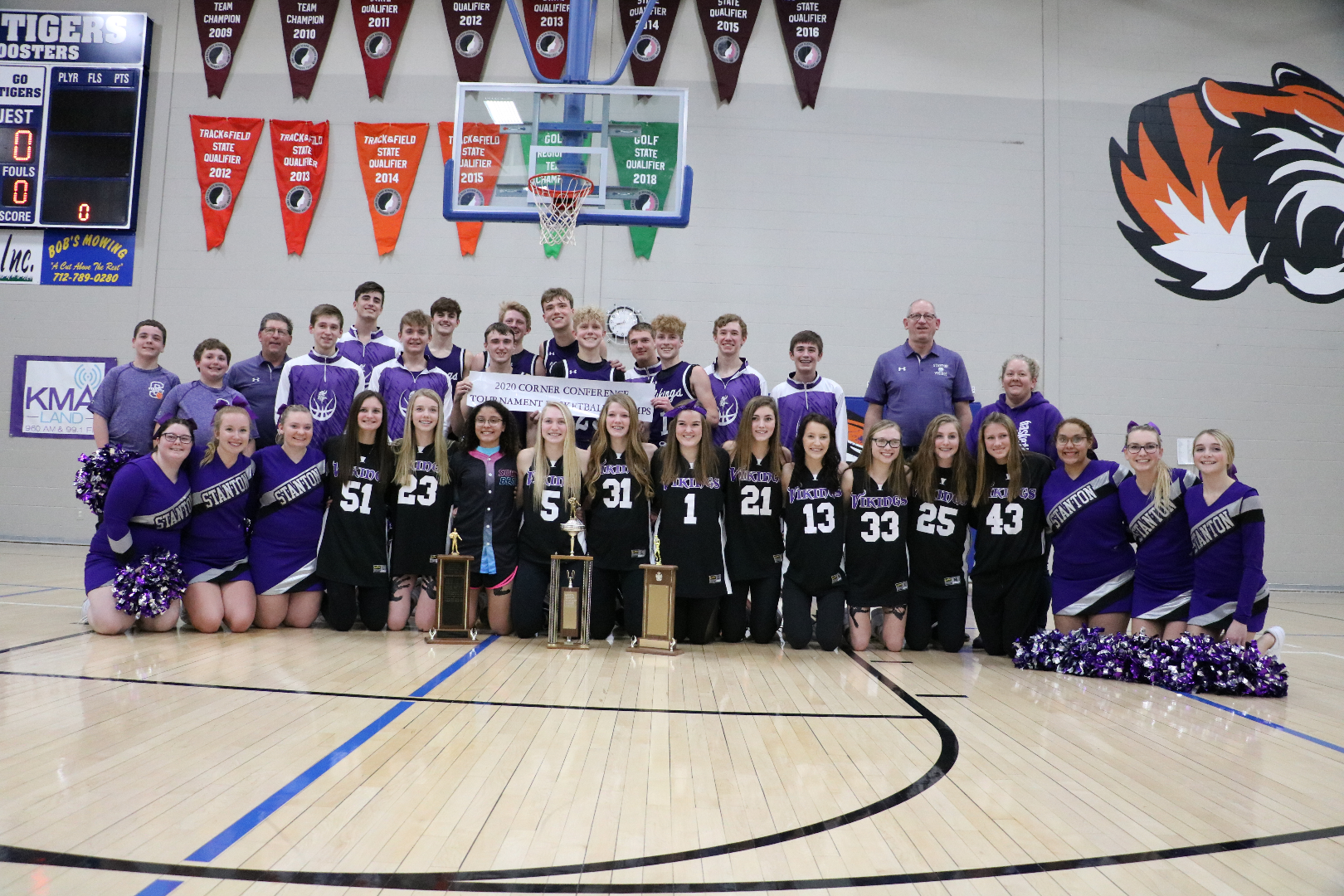 Congratulations to our girls and boys basketball teams on a fantastic year.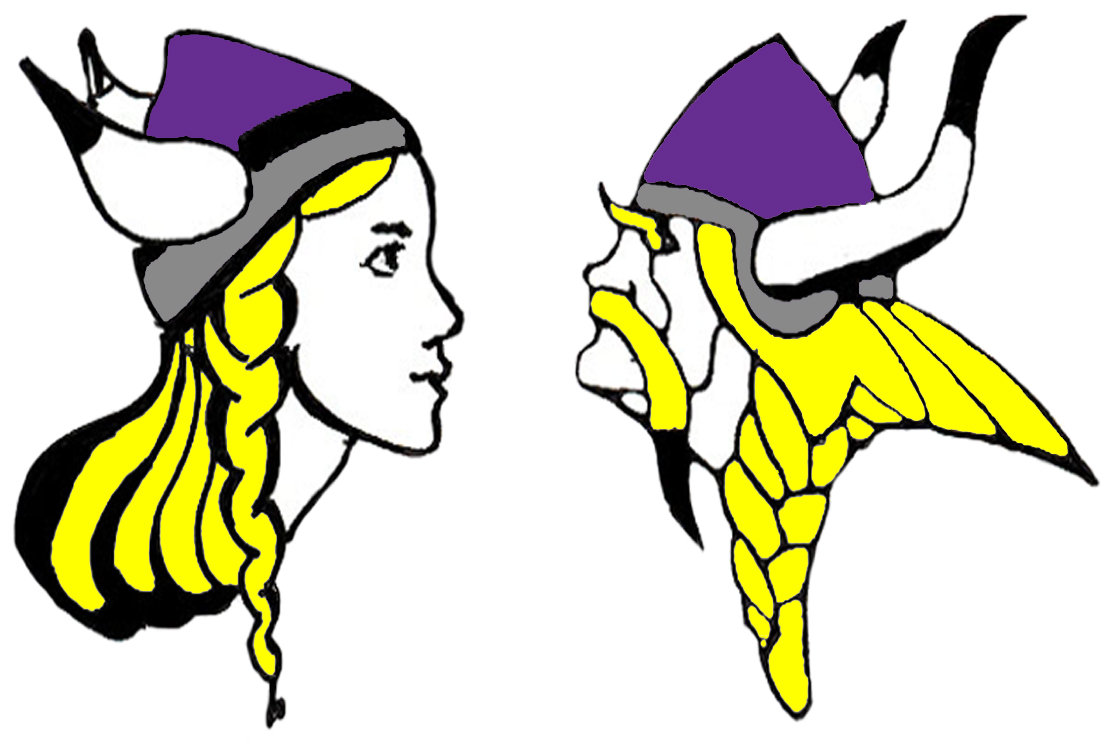 It is the policy of the Stanton Community School District not to discriminate on the basis of race, color, national origin, sex, disability, religion, creed, age (for employment), marital status (for programs), sexual orientation, gender identity and socioeconomic status (for programs) in its educational programs and its employment practices. There is a grievance procedure for processing complaints of discrimination. If you have questions or a grievance related to this policy please contact Mrs. Sheila Mainquist, 605 Elliott St., Stanton, Iowa 51573, smainquist@stantonschools.com, (712) 829-2162.