STANTON COMMUNITY SCHOOL BULLETIN OCTOBER 11, 2019
PARENTS
During the inclement weather on October 1st, we sent out a text from our new weather system. If you did not receive a text from 833-939-1277, please call the office at 712-829-2162.
SCHOOL ACTIVITIES
Entrepreneurship Field Trip
The Entrepreneurship and Introduction to Business classes attended the Mind Your Own Business conference at IWCC on Wednesday, October 9th.
Tom Chapman, the keynote speaker, is working to develop the entrepreneurial ecosystem of the Omaha/Council Bluffs area. On top of owning several businesses and speaking around the United States, he helps the Iowa West Foundation, SBDC, and the SW Iowa Alliance groups grow businesses and help entrepreneurs of all industries. Our students were put into small groups and had the challenge of coming up with a new business product or service to pitch to the rest of the teams and schools who participated. Three students from Stanton, Sam Lindgren, Ty Meier, and Olivia Soar played key roles in presenting and earning a 1st place finish for their team! The knowledge and skills they learned both in class and at the conference will be vital to their future projects this school year. A great start to the year, entrepreneurs!
Scholastic Book Fair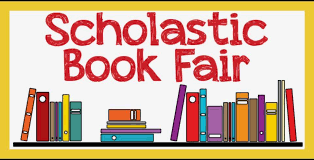 The Scholastic Book Fair will be held Monday, October 21st, through Thursday, October 24th. Come visit the Book Fair being held in the elementary concourse those days.
ATHLETICS.
Viqueen Volleyball
The Queens had a busy week of volleyball with conference tournament play. After Monday night's victory over Fremont-Mills and loss to East Mills, the team dropped their match to Sidney on Tuesday night. In the consolation bracket, the team won a close and exciting match with Griswold to take home the third place trophy! Set scores were 26-24, 25-20 and 25-22.
On Tuesday, the Viqueens traveled to Malvern for a C.C. match with East Mills. In Junior Varsity action, the young Queens battled to a three-set victory with scores of 22-25, 25-17 and 15-10. In varsity action, the squad played a gritty battle with the Wolverines but lost in four sets. Scores were 18-25, 19-25, 27-25 and 21-25.
This Saturday, a group of younger players will travel to Red Oak for the Red Oak Freshmen tournament. The tournament begins at 9:00 am. The varsity squad will travel to Indianola for tournament play on Saturday. The schedule for the Indianola tournament is as follows:
9:30 Stanton vs Glenwood
10:20 Stanton vs Fort Dodge
12:00 Stanton vs Perry
1:40 Stanton vs Williamsburg
Tournament play will follow pool play.
On Tuesday, October 15th, the Viqueens will host Essex for their last regular season match of the year. Parents Night will also be observed between the JV and Varsity action. Parents and players/managers should have their pictures taken by the Booster Club beginning at 5:00 p.m. All seniors and their parents will be recognized on the court as well.
Viking Football
The Vikings helped celebrate Griswold Tiger, Jamie Carlton's first career TD last Friday. The Vikings then went on to outscore the Tigers for the record setting district win. The Vikings will be in action at home tonight against the Sidney Cowboys. Kickoff is at 7:00 p.m. Go Vikings!
Junior High Volleyball
On Tuesday, October 8th, the team took on the East Mills squad. The young Queens were victorious in 3 out of the 4 sets with games scores of 25-18, 18-25, 25-12 and 15-9. On Monday, the team travels to Tabor for the FM Junior High tournament and on Tuesday, they will host Essex for their final match of the regular season play. Come out and watch the young Queens before their season winds down for the school year–you will enjoy watching them in action!
Junior High Football
The Junior High Football team played their 4th game last Monday night vs. the Bedford Bulldogs. The boys played tough and hung with the undefeated Bedford team for a while but ended up with the loss and a final score of 22-54. The loss moves their record to an even 2-2 on the year. They look to get back in the winning column this Monday, October 14th, at home vs. the Lenox Tigers. Kickoff is at 4:00 and we'd love to see a big crowd. Go Vikes!
PRINCIPAL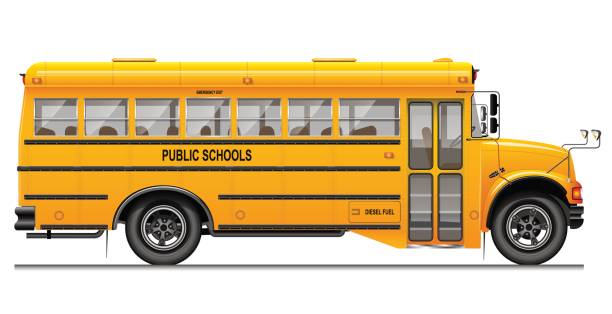 We would like to recognize one of our activity bus drivers this week. Derrick Walter is often seen driving our activity routes. Derrick currently is an officer for the Red Oak police department. He graduated from Stanton in 1987 and has 2 sons, Cameron and Tyler and daughter, Kelsey who all have graduated from Stanton. Derrick has driven a bus for the school for 3 years. We appreciate Derrick's willingness and ability to drive for the school.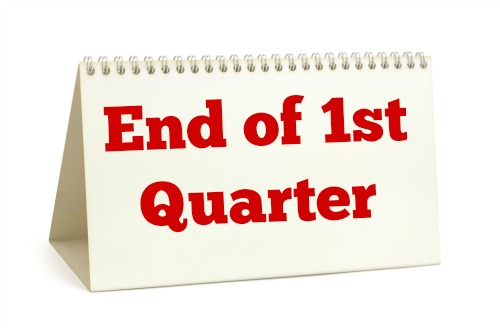 The end of the first quarter, October 25th, is rapidly approaching. Please check your son or daughter's status in their classes. We also will have parent-teacher conferences on the 24th from 8:00 a.m. to 8:00 p.m. The elementary classes have specific times scheduled for each student and the secondary is available throughout the day to meet with parents. Please take this opportunity to meet, talk and discuss with teachers about your child's classes. We normally get 100% attendance for elementary and about 50% for secondary. We are hoping that the elementary attendance stays solid and the secondary gets closer to 75%. We will have several staff that will not be here all day and will get a specific schedule out so you know what times all staff are here.
GUIDANCE
Scholarships
Horatio Alger National and Ak-Sar-Ben Scholarship Program
-due the application will close October 25, 2019.
https://scholars.horatioalger.org/scholarships/
-be enrolled full time as a high school senior in Nebraska or western Iowa, progressing normally toward graduation, and planning to enter college no later than the fall following graduation;
-have a strong commitment to pursue and complete a bachelor's degree at an accredited institution located in the United States (students may start their studies at a two-year institution and then transfer to a four-year institution);
-critical financial need ($55,000 or less adjusted gross income per family is required);
-involvement in co-curricular and community activities;
-display integrity and perseverance in overcoming adversity;
-demonstrate academic achievement (minimum grade point average of 2.0);
-be a United States citizen
Jeffrey S. Raikes School of Computer Science and Management (formerly the J.D. Edwards Honors Program in Computer Science and Management) -University of Nebraska at Lincoln - due November 2
https://raikes.unl.edu/applicant-information
-Regardless of major, the J.D. Edwards Honors Program will cover all the tuition for the required credit hours (total value estimated to be between $10,000 and $15,000)
-a composite ACT score of 30 or higher
-3.5 or better high school G.P.A.
-demonstrated interest in technology and business
ANNOUNCEMENTS
VIKING CENTER POLICY REMINDERS:
A membership is needed to use the Viking Center facilities. If you are not a member a daily fee of $5.00 for a child (up to 18) and $8.00 for an adult (18+) is due to the office, or drop box, before use of the Viking Center.
The Viking Center closes at 10pm, please make sure you and your children respect this rule.
Please put away all sports equipment in the gym and pick up your trash when you are finished. An equipment check out system will be implemented if this persists as a problem.
Chili and Cinnamon Roll Supper
The Stanton American Legion Ernie Johnson Post #406 is serving a Chili and Cinnamon Roll Supper on October 11th before the Sidney Football game from 5:00 p.m.-7:00 p.m. in the high school concourse. Free will offering with proceeds to benefit the Porter family.
Halloween Party at Old Lumberyard Event Center
Join in on the fun at the Old Lumberyard on Friday, October 25th, for a Halloween Party & Costume Contest! DJ Dylan Kinser will be playing tunes from 9pm-12am. Cost is $5. There will be prizes for the scariest and funniest costumes!
Palette Party "Swedish Dala Horse"
The Old Lumberyard Event Center will be hosting a Palette Party with Marie Sussman on Sunday, October 27th, from 2:00 p.m.-4:00 p.m. The design will be painting a Swedish Dala Horse! Cost is $25. RSVP to Marie at artisticmsdesign@gmail.com.
Trick or Treat on the Trail
Stanton Betterment Association's 13th Annual Trick or Treat on the Trail will be held on October 26th from 3:00-5:00 PM. They are in need of groups to pass out candy, hayrack ride helpers and approximately 400 little goblins. To sign up or for further information, call Jacque Bates at 829-2814 or email her at batesjnb@myfmtc.com. No dogs please. Trick or Treat at Accura Healthcare will be 3:00-5:00 PM.
COMING EVENTS
Friday 11th 5:00-Legion Meal
7:00-High School Football with Sidney, Here
Saturday, 12th 8:30-Indianola Invitational Volleyball Tournament
9:00-Red Oak Freshmen Volleyball Tournament
Monday, 17th 1:05/1:15-Early Dismissal
4:00-Fremont-Mills Junior High Volleyball Tournament
4:00-Junior High Football with Lenox, Here
Tuesday, 15th 3:30-Junior High Volleyball with Essex, Here
5:30-High School Volleyball with Essex, Here, Parents' Night
Friday, 18th 7:00-High School Football with Griswold at Essex
Saturday, 19th 9:00-Murray Junior Varsity Volleyball Tournament
BREAKFAST MENUS OCTOBER 14-18
Monday

Breakfast Bar

Muffin/Fruit

Juice/Milk

Tuesday

Cinnamon Roll

Muffin/Fruit

Juice, Milk

Wednesday

Pancake & Sausage

on a Stick

Muffin/Fruit

Juice, Milk

Thursday

Fruit Pocket

Muffin

Juice, Milk

Friday

Sausage, Egg, & Cheese

on a Biscuit

Muffin/Fruit

Juice, Milk
LUNCH MENUS OCTOBER 14-18
Monday

Fiestada

Lettuce

Corn

Tropical fruit

Applesauce

Milk

Tuesday

Ham & Potato Casserole

Green Beans

Peas

Mixed Fruit

Mandarin Oranges Roll

Milk

Wednesday

Chicken Panini

Cooked Carrots

Cheesy Broccoli

Peaches

Apple

Milk

Thursday

Mini Corn Dogs

Mac & Cheese

Green Beans

Tri-Tater

Pears

Strawberries & Bananas

Milk

Friday

Walking Taco

Lettuce/Cheese

Refried Beans/Corn

Pineapple/Oranges

Butter Sandwich

Peanut Butter Bar

Milk
It is the policy of the Stanton Community School District not to discriminate on the basis of race, color, national origin, sex, disability, religion, creed, age (for employment), marital status (for programs), sexual orientation, gender identity and socioeconomic status (for programs) in its educational programs and its employment practices. There is a grievance procedure for processing complaints of discrimination. If you have questions or a grievance related to this policy please contact Mrs. Sheila Mainquist, 605 Elliott St., Stanton, Iowa 51573, smainquist@stantonschools.com, (712) 829-2162.