STANTON COMMUNITY SCHOOL BULLETIN NOVEMBER 9, 2018
SCHOOL ACTIVITIES
Pink Out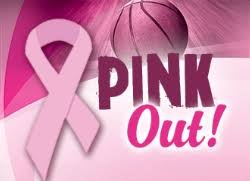 FCCLA is sponsoring a Pink Out on Friday, November 30th, when the Viqueens and the Vikings play Sidney. There will be a meal of soups, bidding to wear jerseys, plus many more activities. All the proceeds will go to the Montgomery County Relay For Life.
Corner Conference Science Fair Judges Needed
The Corner Conference Science Fair will be held Monday, November 19th, at Fremont-Mills. Each school district is asked to bring 5 judges to the science fair. The judges will meet at 9:30 AM for a brief orientation with judging to follow and end by 1:00 P.M. Previous judges have had positive experiences meeting students from Southwest Iowa and finding out what interests the students. If you are interested in judging, please contact Carla Erickson (cerickson@stantonschools.com), Kevin Blunt (kblunt@stantonschools.com) or call the high school at 712-829-2162.
7th & 8th Grade Science Fair Projects
Seventh and Eighth grade students are required to complete a Science Fair project for school. The top 20 projects will then be selected to attend the Corner Conference Science Fair on Monday, November 19th. Projects must be experimental in nature and will be due Monday, November 5th. Each student will need a tri-fold display board for their project. If you have any questions, please contact Mrs. Erickson (cerickson@stantonschools.com), Mr. Subbert (bsubbert@stantonschools.com), or Mrs. Irr (eirr@stantonschools.com).
Scholastic Book Fair
A great big thank you to all who purchased books making the Scholastic Book Fair a success. The book fair grossed $2,281.56. This will give the school library $912.62 in scholastic dollars. This will help purchase additional books for the school library. Special thanks to those parents who purchased books from the teachers wish list. Those books have been placed in the classroom.
Book Fair Winners
Congratulations to the winners of the Scholastic Book Fair Drawing. The winners were:
Kindergarten-Brooklyn Allen and Roger Gibson
1st Grade-Waehk Adams and Evalynne Dykes
2nd Grade-Makensey Henneman and Gracelynne Roberts
3rd Grade-Mara Adams and Haylee Walters
4th Grade-Noah Smirniotis and Adrianna Valdez
5th Grade-Wyatt Roberts and Taylor Valdez
6th Grade-Martina Reese and Jayden Schwery
7th Grade-Alexis Chambers and Evan Hopf
8th Grade-Presley Lesher and Marissa Strough
GUIDANCE.
Scholarships
The Hagan Scholarship
1. Application Deadline November 15, NO EXCEPTIONS.
2. Applications reviewed for completeness and eligibility.
3. Applications Evaluated.
4. Semi-Finalists provide supplemental information.
5. Finalists notified and interviewed in April, 2019 in Columbia, Missouri.
6. Scholarships awarded and notifications mailed "Return Service Requested."
Must be a Citizen of the United States.
Must have attended as a junior and senior an eligible public high school.
Must be a student in the 2018 high school graduating class.
Must have achieved a high school CGPA of 3.50 or higher.
Must score 23 or higher on the ACT (Composite Score); or 1,200 on the New SAT (Reading & Math).
Must enroll in a four year college the first semester following high school graduation.
Must work 240 hours in the twelve months prior to the start of college.
Must complete the FAFSA in 2017 using 2016 tax return information.
FAFSA EFC must be less than $6,500.
Must apply for eligible Federal and State grants.
Must not have been convicted of a felony.
Elks National Most Valuable Student Scholarship Contest Online
-due November 15, must start on line
-High school senior and U. S. citizen
-based on scholarship, leadership and financial need
- 500 four-year awards ranging from $1,000 per year to $15,000 per year
-Forms available in the office or at www.elks.org
https://www.elks.org/scholars/scholarships/mvs.cfm
ANNOUNCEMENTS
Stanton Announces 150 Years Celebration
The Stanton Homecoming 2020 Committee has announced plans for celebrating 150 Years in Stanton. The Sesquicentennial Celebration will be Thursday, July 9th-Sunday, July 12th, 2020.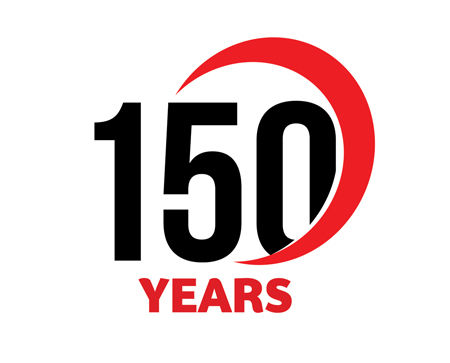 The theme is "Turning the Page….150 Years and Our Story is Still Unfolding." If you have a project idea to complete before the weekend celebration or questions and comments, please contact Jenna Ramsey at (712)829-2540.
Stanton Youth Basketball Camp 2018
The Viking Center will host another youth basketball camp for boys and girls who plan to play basketball this season in grades 3rd-6th. Camp will be held in the Viking Center gym on Tuesday November 13th, Wednesday November 14th and Thursday November 15th from 6:30 PM-8:00 PM each day. During camp, we will teach and demonstrate the fundamentals of the game prior to the regular season, which begins in December. In addition to going over the fundamentals, there will be plenty of games and contests each day! Cost of camp is $15/participant. Registration forms can be found at the Viking Center, at the Stanton Elementary Office, and on our website: www.stantonvikingcenter.com. Forms are due no later than Friday November 9th.
***PLEASE NOTE: Camp is different from the Youth Basketball Regular Season.
Youth Girls & Boys (3rd-6th Grades) Basketball Regular Season 2018/19
Basketball season is just around the corner! With camp coming up in just a few short weeks, we are now accepting the registration forms for the 3rd/4th and 5th/6th grade girls and boys basketball teams for the regular season. As of now, all teams practice dates and times are TBD. We are hoping to have a practice schedule completed by the Youth Basketball Camp, which will be held at the Viking Center on Tuesday, November 13th, Wednesday, November 14th, and Thursday, November 15th, from 6:30 PM-8:00 PM each night.
All tournaments and games will be held on Saturdays in January and February 2019. The tournament and game schedules (locations) will be released following the scheduling meeting in December.
Regular season registration forms are due by Thursday November 15th.
The cost of the program for all grade levels is FREE for Viking Center members and $30 for non-members. Jerseys are not included in the program cost (please see below for uniform information). Checks can be made payable to: Viking Center, PO Box 42, Stanton, IA 51573. Registration forms can be found and turned in at the Viking Center or the Stanton Elementary Office.
*Schedules of scrimmages and tournaments will be available in December after the scheduling meetings.
**More information on practices will be available during camp. Practices are subject to change during the season.
***Starting this year, it is mandatory that parents help out by volunteering with something during the basketball season, especially with the home basketball tournament. More details on this to come, but parents are expected to help. We thank you in advance for your cooperation.
COMING EVENTS
Friday, 9th 10:00-Veteran's Day Program
Monday, 12th 1:05/1:15-Early Dismissal
7:00-Conference Vocal Festival Concert at Sidney
Thursday, 15th 4:00-Junior High Girls Basketball at Bedford
4:00-Junior High Boys Basketball with Bedford, Here
BREAKFAST MENUS NOVEMBER 12-16
Monday

Sausage, Egg, & Cheese

on a Biscuit

Muffin/Fruit

Juice/Milk

Tuesday

Donut Holes

Muffin/Fruit

Juice, Milk

Wednesday

Breakfast Burrito

Muffin/Fruit

Juice, Milk

Thursday

Bacon & Egg Pizza

Muffin/Fruit

Juice/Milk

Friday

French Toast

Muffin/Fruit

Juice/Milk
LUNCH MENUS NOVEMBER 12-16
Monday

Pork Chopette/Bun

Lettuce/Tomato

Baked Beans

Ranch Potatoes

Apple

Mixed Fruit

Milk

Tuesday

Pizza

Lettuce

Carrots

Applesauce

Pears

Milk

Wednesday

Grilled Chicken/Bun

Lettuce/Tomato

Mixed Vegetables

Garbanzo Beans

Oranges/Peaches

Chocolate Cake

Milk

Thursday

Beef Fritter

Mashed Potatoes/Gravy

Cooked Carrots

Mixed Fruit

Mandarin Oranges

Roll

Milk

Friday

BBQ Pork

Coleslaw

Cheesy Broccoli

Pineapple

Applesauce

Chocolate Chip Bar

Milk