STANTON COMMUNITY SCHOOL BULLETIN JANUARY 31, 2020
OUR SNOW MAKE-UP DAY WILL BE FEBRUARY 17TH AND WILL BE AN EARLY DISMISSAL DAY, 1:05/1:15 p.m.
Attendance Notification Reminder
As per the school handbook, it is the parent's responsibility to notify the school each day that a student will not be in attendance, arriving late or leaving early! Please make sure you take the time to notify the school of any time that your student will not be in attendance. The middle/high school office number is 829-2162 or email Mrs. Elwood at celwood@stantonschools.com or Mrs. Boyer at tboyer@stantonschools.com. The elementary office number is 829-2171 or email Mrs. Druivenga at jdruivenga@stantonschools.com.
SCHOOL ACTIVITIES
The 2020 "EVERYTHING HAPPENS FOR A REASON" yearbook are on sale now. The books will cost $60.00. Contact a yearbook staffer to order and pay for your book.

You may also purchase your yearbook online with a credit card. To order online, go to www.stantonschools.com and click on the link that you see pictured above. That will take you to shopjostens.com where you can purchase your book. This link will go into effect starting January 24th.
You can personalize your yearbook as follows:
Icons (up to 4) for $3.50
One line of personalization for $6.00
Regardless of which method you use to order, the book has lots of colorful moments that the staff has worked very hard on so don't miss out on a great "EVERYTHING HAPPENS FOR A REASON" book about Stanton High School.
Driver's Education
Stanton will be starting a Driver's Education class, tentatively scheduled for February 17th-March 14th. Please talk with your student if they are of age 14 or older and have their permit or will be obtaining it before the 1st day of class,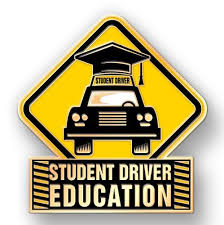 they are eligible. If this works for you, have them sign up in the office or give us a call in the high school office at 829-2162. Fees are $315 for in district students and $370 for out of district students.
Dance Team Will Be Performing
The Dance team will be performing on February 4th at the home basketball game. Little cheer camp girls will perform on February 10th at halftime of the boys game against Lenox.
The Dance and Cheer teams are selling Purple/Black PuraVida Bracelets as a fundraiser to help pay for new uniforms and warmups. The cost is $7.00 and they can contact Jana McCunn 712-789-0145 or any dance or cheer member.
StantonSellerz
StantonSellerz, an Introduction to Business class, class business, has begun purchasing inventory. We have recently acquired, refurbished, and are now selling a few recycled laptops and hard drives for a fair price. If you have any questions about these products or what we might be buying to resell in the future, please contact us at stantonsellerz@gmail.com or find Ty Meier, Tara Peterson or Roary Blair.
Swing Choir Lasagna Luncheon
The Swing Choir Lasagna Luncheon will be Sunday February 2nd, in the Mamrelund church basement from 11:30 a.m. -1:00 p.m. Free will donation. Swing Choir will perform around 12:30 pm. Come support the Music Department.
Stanton Large Group Speech Results
The Stanton High School large group speech students traveled to district speech contest at Fremont-Mills High School on Saturday, January 25th. The students performed throughout the morning and afternoon.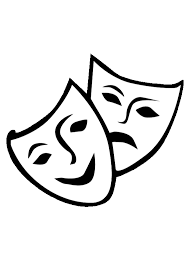 The group mime team of Devin Isaacson and Rylan Houston received a division 2 rating. The radio broadcasting team of Devin Isaacson, Abby Burke, Jenna Stephens, Addison Olson, Carli Smith, Amanda Benson, Ryan Volquartsen, and Matthew Herrick received a division 2 rating. The group improv team of Kegan Sundberg, Cameron Sallach, and Sam Lindgren received a division 2 rating. The group mime team of Charles Davis, Levi Martin, Sam Lindgren, and Damian Meek received a division 1 rating. The group improv team of Charles Davis, Ryan Volquartsen, Matthew Herrick, and Levi Martin received a division 1 rating.
The groups that received a division 1 rating will advance to the state speech contest at Waukee High School on Saturday, February 8th. Students will continue to polish up their speech performances.
We would like to thank the excellent support we had at contest from friends, family, and community members! Congratulations to the large group speech students! Good luck at state!!
Cash for Classrooms
We're excited to share that our school is participating in Cash for Classrooms, part of Casey's Rewards. This opens up Stanton Community School to new funding opportunities to help improve learning environments for students.
The best part? Donations don't come out of your own pocket. When you buy from Casey's and use their rewards program you can simply turn your points into a donation to our school.
Help Stanton Community School make the most of this program and learn more at Caseys.com/schools.
ATHLETICS
Viqueen Basketball
Stanton Girls defeat Sidney 38-21 in the Corner Conference Tournament Finals. Going into the game Sidney had our full attention. Without Maddie Duncan they had just avenged a loss to FM beating FM by 16 points. In the process they had 4 different players hit 3's, Dowling going 4-4 from 3 with the team connecting on 8-17 for the night. Many of those shots were coming off their fast break. They also offensive rebound quite well, so their second chance scoring was an additional issue for us to deal with.
With that being said our ability to hold them to 8 total points until well into the 4th quarter was an extraordinary accomplishment. The ball pressure we put on along with defending on the shot was excellent. Sidney shot 13% (6-46) for the night, a far cry from the 47% (16-34) they had shot in their previous tournament game.
Fortunately, the defense did show up Friday night, our offensive efforts left much to be desired. We struggled to knock down shots finishing the first half shooting 15% from the field, the only thing that went well for us was getting scoring opportunities from the free throw line going 9-12 in the half. In the second half we were able to sustain a little better offensive flow finishing with 26% (11-41) shooting.
This is the first conference tournament championship since 2012.
The Viqueens raised their record to 14-2 with Tuesday night win over East Mills, 49-39. Sluggish first half play found the Queens down by as much as 11 points in the 2nd quarter. The Queens were able to pull away in the 2nd half connecting on 9 of 10 free throws in the final minutes to ice the game.
Viking Basketball
The Vikings took on the Sidney Cowboys on Thursday and came away with the win, 60-45. The team was very unaggressive the first half on offense, but the defense played well. Stanton guarded the ball better tonight. They were more active on offense the 2nd half and got Tyler Peterson the ball for his 17 2nd half points.
GUIDANCE
Scholarships
The Iowa Arts Scholarship for the Arts - due February 1
Iowa 4-H Scholarships - February 1 On-Line
Masonic Scholarship - due February 1
Hy-Vee Foundation Scholarship - February 10 On-Line
Iowa Newspaper Foundation Scholarships – due February 14
Conservation District of Iowa and Montgomery Soil and Water Conservation District Scholarships-due Feb 14
John Deere Scholarship-Feb 15 On-Line
World Class, The Mediacom Scholarship Program–Feb. 15 On-Line
Iowa Financial Know-How Challenge:Senior Scholarship-Feb. 21
Buick Achievers Scholarship Program – Feb 27
ANNOUNCEMENTS
Stanton Committee and Volunteer Opportunities-Sign Up Today!
Calling All Volunteers! We have many exciting things happening in our community and we need you! No matter whether you can donate your time, talent, or funds, please consider being a part of a Stanton Committee. Below is a description of where we begin….the possibilities are endless! To sign up, go to https://volunteersignup.org/KPTEH or contact Jenna Ramsey at jramsey@fmtcnet.com or (712)829-7340!
Volunteerism:

The Volunteerism Committee will work together to help residents who are not physical or financially able to do small projects outside their homes. Examples include paint garage doors, removed brush and debris and clean up.

Arts & Culture:

The Arts & Culture Committee is passionate about continuing our Swedish Traditions and expanding artwork opportunities throughout the community. Examples include ways to educate on our Swedish Heritage and statues/murals in our community.

Marketing, Tourism & Events:

The Marketing, Tourism & Events Committee works together each month to create, coordinate and promote events and tourism in the Stanton community.

Philanthropy/Stanton 150:

The Stanton 150 Fundraising Committee was created in 2017 as a result of Creative Placemaking. It will continue to fundraise and find ways to support the Stanton Community!

Welcome Committee:

The Welcome Committee will work together to welcome guests and new residents to the Stanton Community.

SHS Alumni Committee:

The SHS Alumni Committee is made up of Stanton High School graduates. These members are encouraged to NOT all live in Stanton Community. With technology in this day and age, how can we work together to grow our community?
3rd-6th Grade Boys Youth Basketball Tournament
The Viking Center in Stanton is hosting a 3rd-6th grade boys youth basketball tournament Saturday, February 8th, 2020, hosting 15 teams! We are in need of a lot of volunteer hands to help the tournament run smoothly.
Please click the link below to view open positions as referees, scorekeepers, and gate admission attendees. Please pass on any contact information you have that may be interested in helping us out on February 8th, 2020.
https://docs.google.com/document/d/1dTK5Qv35dWy4rWaAxXDRa0MMAmbu5-jJ4u3A92xkVyU/edit?usp=sharing
Walking Taco Dinner
On Monday, February 10th, there will be a Walking Taco dinner to support Kaitlyn Bruce, Colby Royal, and Jenna Stephens. They are raising money to attend a conference in Washington D.C. about Criminal Justice and Law. Please attend and show your support for them in their fundraising efforts
COMING EVENTS
Friday, 31st 4:00-Junior High Basketball at Essex
6:00-Varsity Basketball at Essex
Sunday, 2nd 11:30-Swing Choir Lasagna Luncheon at Mamrelund Lutheran Church
Monday, 3rd 1:05-1:15-Early Dismissal
4:15-Junior Varsity with Griswold, Here
6:00-Varsity Basketball with Griswold, Here
Tuesday, 4th 4:00-JV Basketball at Fremont-Mills
6:00-Varsity Basketball at Fremont-Mills
Wednesday, 5th 5:00-State Swing Choir Contest at Underwood
Saturday, 8th State Large Group Speech Contest at Waukee
BREAKFAST ON LATE START DAYS
If school has a 2 hour late start NO breakfast will be served that day.
BREAKFAST MENUS FEBRUARY 3-7
Monday

Pancakes

Muffin/Fruit

Juice/Milk

Tuesday

Omelet

Toast

Muffin/Fruit

Juice/Milk

Wednesday

Sausage Gravy Pizza

Muffin/Fruit

Juice/Milk

Thursday

Waffle

Muffin/Fruit

Juice/Milk

Friday

Scrambled Eggs

Sausage Pattie/Toast

Muffin/Fruit

Juice/Milk
LUNCH MENUS DECEMBER FEBRUARY 3-7
Monday

Crispito/Hot Dog

Corn

Lettuce

Mandarin Oranges

Tropical Fruit

Cheese Sandwich Milk

Tuesday

Pizza

Lettuce

Carrots

Applesauce

Pears

Milk

Wednesday

Ham Sandwich

Cheese Slice

Lettuce/Tomato

Peas/Green Beans

Rice

Peaches/Pineapple

Milk

Thursday

Italian Pasta

Lettuce

Carrots

Pears

Applesauce

Breadstick Milk

Friday

Chicken Wrap

Lettuce/Cheese

Mixed Vegetables

Cooked Carrots

Mixed Fruit

Mandarin Oranges

Milk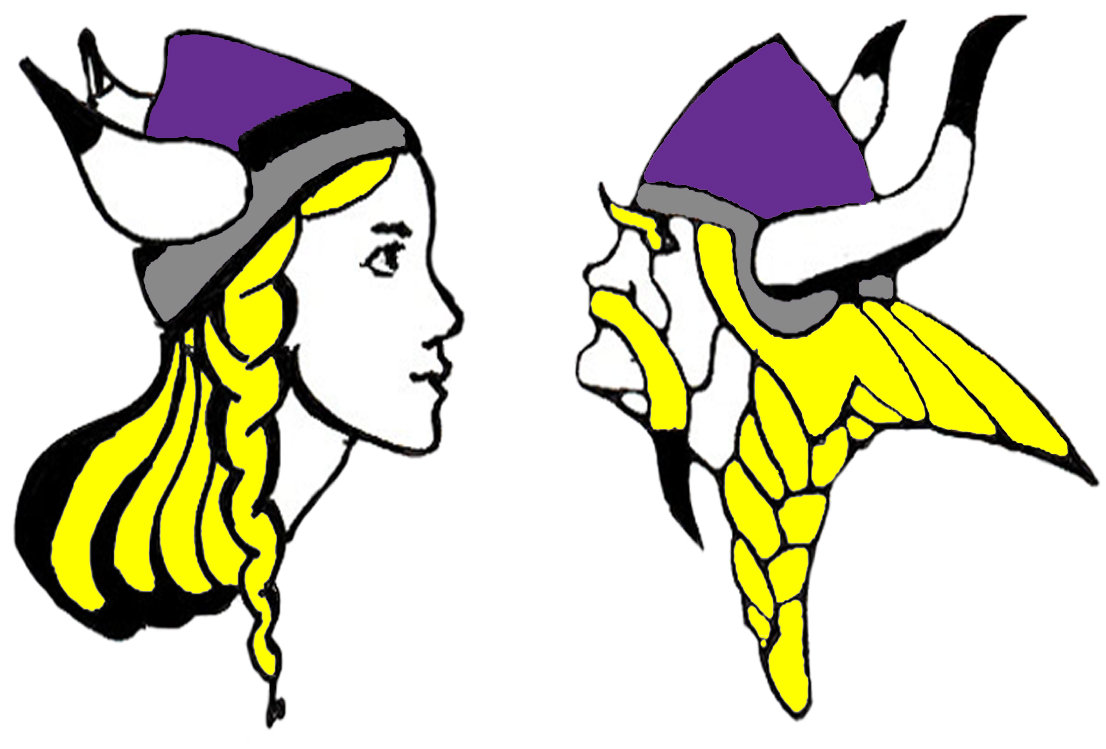 Congratulations to the Vikings and Viqueens basketball teams on winning the Conference Tournament. Having both the boys and girls teams win this
tournament has only been done 4 times before by Corner Conference teams.
It is the policy of the Stanton Community School District not to discriminate on the basis of race, color, national origin, sex, disability, religion, creed, age (for employment), marital status (for programs), sexual orientation, gender identity and socioeconomic status (for programs) in its educational programs and its employment practices. There is a grievance procedure for processing complaints of discrimination. If you have questions or a grievance related to this policy please contact Mrs. Sheila Mainquist, 605 Elliott St., Stanton, Iowa 51573, smainquist@stantonschools.com, (712) 829-2162.