STANTON COMMUNITY SCHOOL BULLETIN AUGUST 24, 2018
Thank you to the custodial staff for all of their hard work this summer in making sure the building looks great for the start of school.
Check out the school Facebook page for the new school year video.
SCHOOL ACTIVITIES
Music Parents' Meal
Stanton Music Parents' are hosting a Frito Pie Supper tonight, August 24th, before the Lamoni game. Come on out and support the Music Department and the Stanton Vikings. Supper will be served from 5:00 PM-7:00 PM at a cost of $5.00. Then stay for football action with Lamoni. All proceeds will go to the Music Department.
Red Cross/FCCLA Blood Drive
FCCLA is sponsoring at Red Cross Blood Drive on Wednesday, September 19th, at the Viking Center from 8:00 a.m.-2:00 p.m. Please call the High School office to schedule a time.
Homecoming
Homecoming preparations are underway for September 28th. This year the parade theme is "Hollywood Magic"
NEW TEACHERS
Mrs. Focht-2nd Grade Teacher
My name is Rachelle Focht. I live in Villisca with my husband Aaron, and our two kids. Beckem is 3 years old and Lynden is 18 months. I will be the new 1st grade teacher for the 2018-2019 school year! I taught Kindergarten at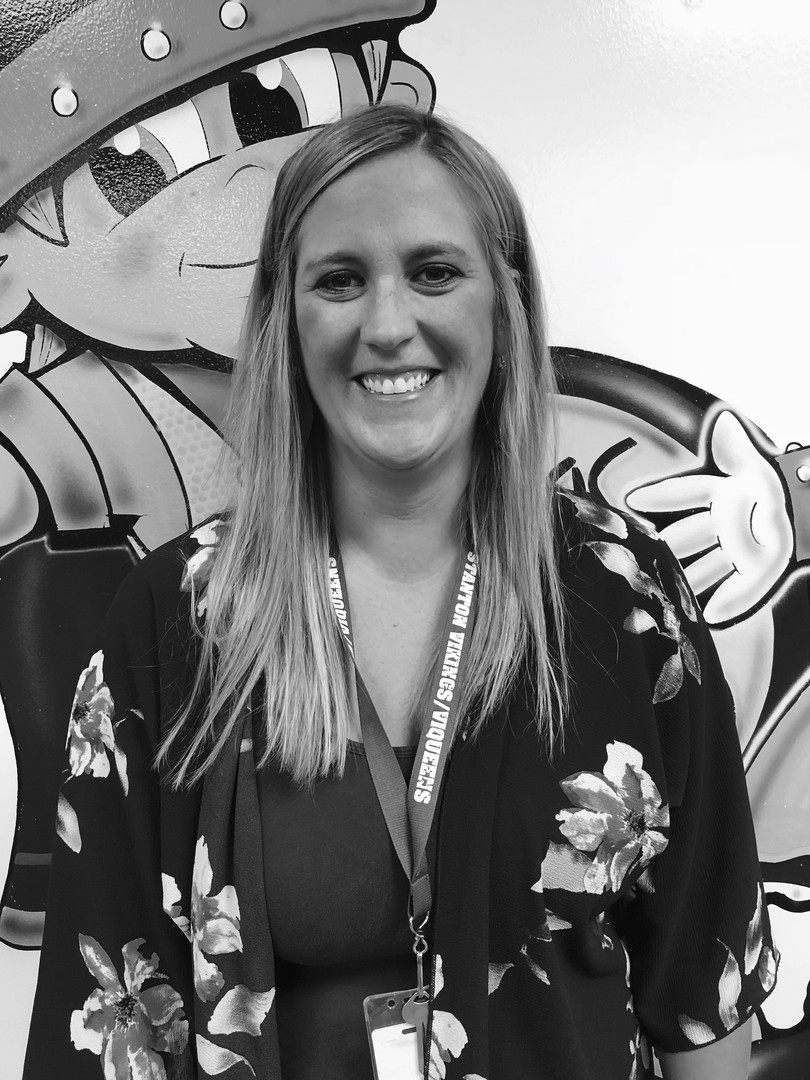 Fremont-Mills for 11 years. I am proud to say I was a graduate of Stanton Schools! In May of 2007, I graduated with a Bachelors of Science in Elementary Education from Midland University. I also graduated with an endorsement in Early Childhood and K-12 Athletic Coaching. I am excited to be a part of the Stanton Staff!
Ms. Griffen-English Teacher
My name is Ms. Bevin Griffen. I grew up in Red Oak, and I graduated from Iowa State University with a major in English Education. I will be teaching 6th Grade Reading and High School English. I love teaching because I get to help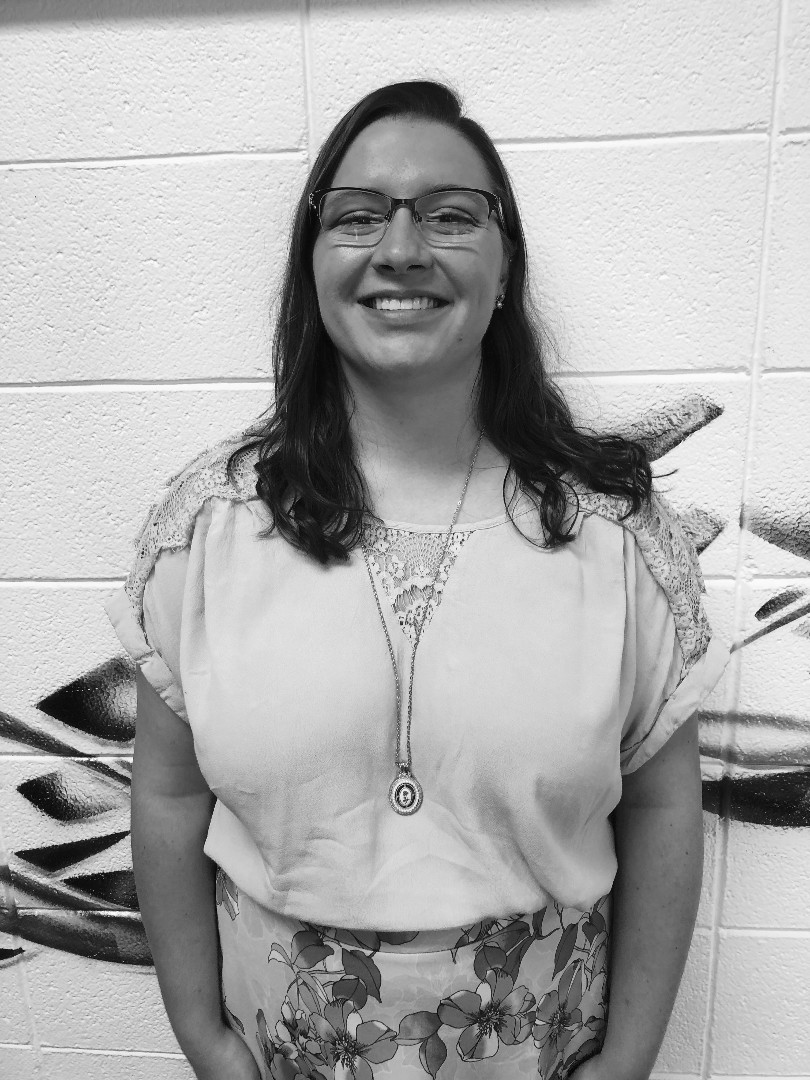 students find the things they are interested in most. I'm very excited to work in Stanton!
Mrs. Irr-Science Teacher
Hello, my name is Emily Irr and I am the secondary Science Student Teacher here in Stanton. I will be teaching Anatomy and Physiology, 7th grade Life Science, Chemistry, Physics, 6th grade Science, Biology and Physical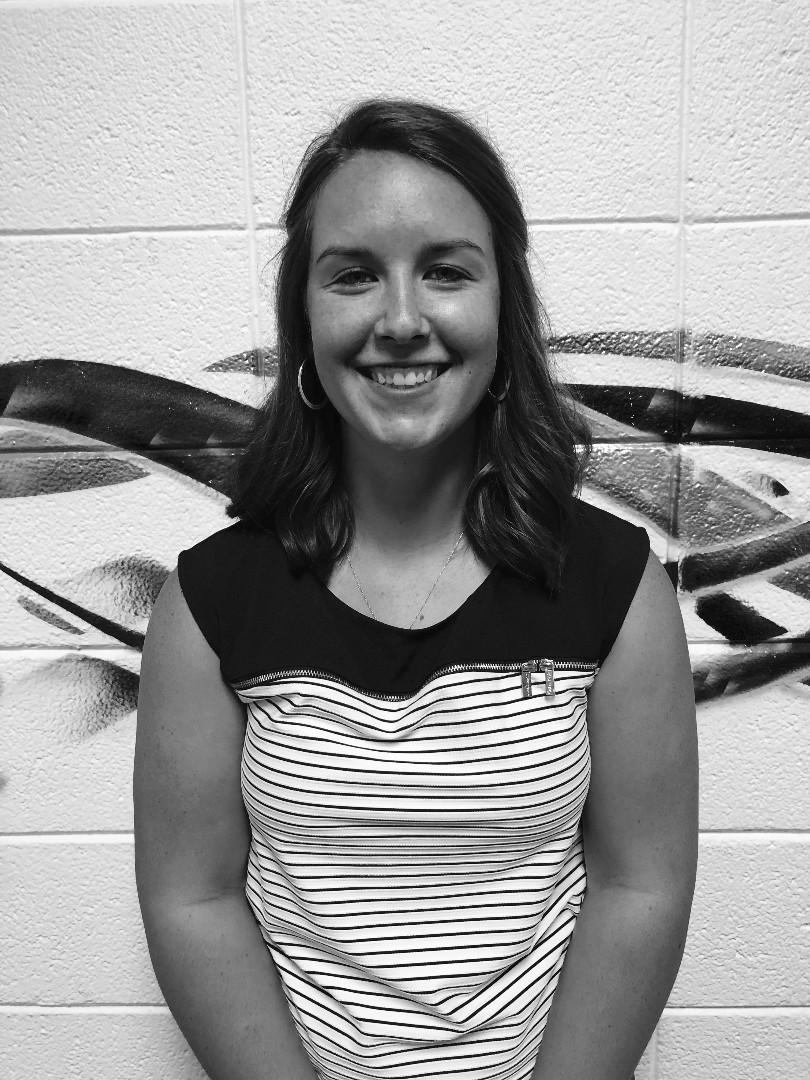 Science. I grew up in Orient, Iowa and went to college at the University of Northern Iowa.
Ms. Lenz-Math Teacher
I grew up in Sioux City, Iowa (have lived several other places, but most of the years have been in Iowa). Earned a Bachelor of Science in Mathematics and Secondary Education from Briar Cliff University, plus a Master of Science in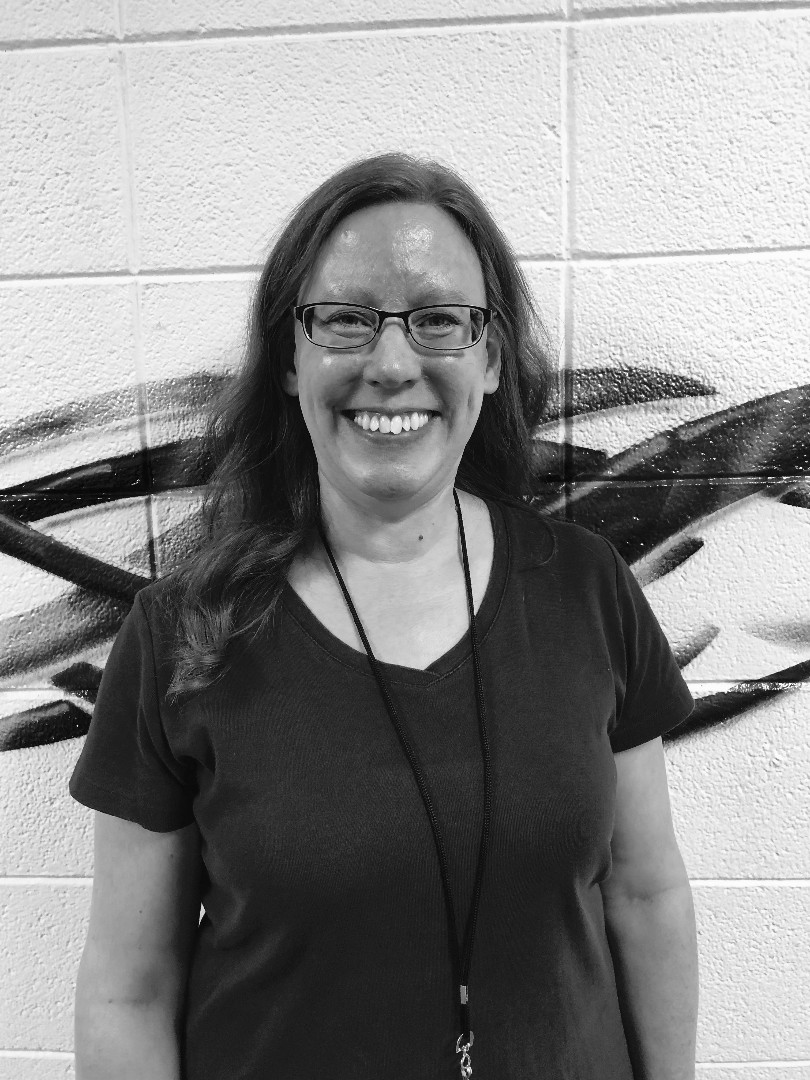 Education with emphasis on teaching, learning, and leadership from Southwest Minnesota State University. I have three wonderful children. I taught in Iowa for several years, moved to Reno, Nevada where I taught math for 2 years, and have just returned to Iowa to be closer to family. I will be adding 6th grade math to my experiences this year. I have taught 7th grade math, Pre-Algebra, Algebra, Geometry, Algebra 2, Precalculus/Trigonometry, Calculus, Physics, and Personal Finance. I have not taught Statistics, but have tutored Statistics. I love math and look forward to another year of having the privilege to teach math.
Ms. Mittag-Ag Teacher
Hello! My name is Ms. Tess Mittag the Agriculture Teacher/FFA Advisor in Stanton/Red Oak along with Mr. Alan Spencer. I am originally from Prescott, Iowa and graduated from Orient-Macksburg Community School District. After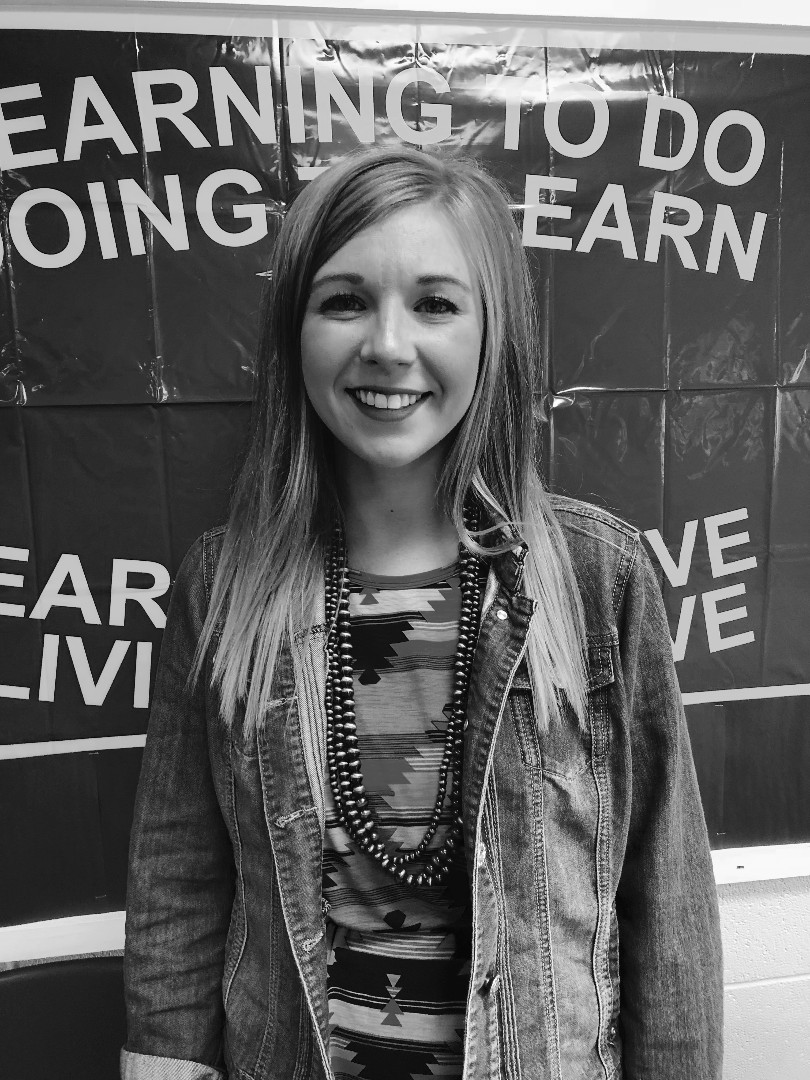 high school, I received a degree in Agricultural Education with a minor in Animal Science from Northwest Missouri State University. I taught middle school and high school in Odebolt-Arthur-Battle Creek–Ida Grove Community Schools the past two years but I am very excited to be back in Southwest Iowa to continue the shared agriculture program between Stanton and Red Oak to give students endless opportunities within agriculture. If you have any questions about the agriculture program or Red Oak FFA Chapter, feel free to contact me at mittagt@roschools.org or Mr. Alan Spencer at spencera@roschools.org!
ATHLETICS
Season Passes
Stanton fans that have purchased season passes please show the pass to the ticket taker at the all athletic events. If you have not purchased a season pass or any sport pass, they may be purchased from the high school office.
Casey's Cards
The football and volleyball teams are selling Casey's cards as a fundraiser. The school has the cards available for $20.00 in the high school office if interested. Great values on pizza, subs, gas, etc.
Parents' Night
Parents' Night is this tonight. Football pictures will start at 5:00 PM by the concession stand followed by cheerleaders at 6:15 PM. Please congregate at the field by 6:40 PM.
Fall Sports Picnic
Thank you to all of the football players, volleyball players and cheerleaders and their parents for attending the Fall Sports picnic last Friday night at Viking Lake. We had a great turn out and a delicious meal!
Viqueen Softball
Softball end of the season picnic is Sunday, August 26th, at 12:00 PM at Anderson Park. All players and parents/grandparents are invited. Please RSVP to Brandie by Friday, August 24th, at 712-370-7801
Viqueen Volleyball
The 2018-2019 Viqueen Volleyball season is underway! The team has been working very hard during pre-season practices and is excited to be back on the court. We open our season at home on Thursday, August 30th, as we take on the Knights of Fremont-Mills. Junior Varsity action will begin at 5:30 PM followed by the varsity match. Please come out and cheer the girls in purple on to a victory in the first match of the season!
Jr. High Volleyball
The junior high volleyball team will begin regular season practices on the first day of school. Many of the girls were able to attend the team camp last week and we are excited to begin a new season! The team will open with their first matches of the season on Thursday, August 30th, as they host Fremont-Mills. Game time is 3:30 PM. We hope to see you there!
PRINCIPAL.
We welcome all staff and students back to school for 2018- 2019 school year. The year has the opportunity to be a great year for students, staff and the community.
New this year is that all K-12 students will get in free to Stanton regular season events. This will not include conference activities/games or regional/district games that we might host. We hope that they take advantage of this to come to the games, sit in the student section, have some fun and cheer on the Vikings and Viqueens.
We want to welcome our new staff and students.
New Teachers
Jan Lenz–Math Bevin Griffen-English Judy Paul-Para Emily Irr- Science Rachelle Focht-1st Tess Mittag-Ag
New Students
Ally Silvius-10th Ramona Allen-Bruno-9th Beau Sallach-6th Emma Sallach-6th Kaitlyn Schwartz-6th
We have some strong leadership from our Student Council officers to start the year. They have taken on the responsibility to update the courtyard. They have gotten donations for plants and landscaping materials and then spent time putting it all together.
President-Thomas Bates
Vice President-Luke Brockshus
Secretary-Shelby Brockshus
Treasurer-Savanna Moffett
GUIDANCE
High school students will have until Monday, August 27th to notify the office of changes to their schedules. They will need to have it approved by Mrs. Mainquist and then get a change of schedule sheet from the office. The classroom teachers and parents must sign this form. It must be returned to the office by Tuesday, morning at 8:10 a.m. Students wishing to drop an online college class must do so by Monday, August 27th.
ANNOUNCEMENTS
Fifth Quarter
7th-12th grades are welcome to the Covenant Church basement (this week only) after the home football game this week to hang with their friends till 11:00 PM.
Thank You
A BIG THANK you to everyone who made ice cream and bars, to the helpers, and to you who came to the Stanton Public Library Ice Cream Social.
Bridges
The Stanton Public Library now offers thousands of eBooks and audio books to patrons on their computer, phone, tablet, or iPod. Easy to use. No fees. Available 24/7. The patron must have a valid library card number. Check it out at the library or call 712-829-2290.
COMING EVENTS
Friday, 24th 5:00-Music Frito Pie Supper
7:00-High School Football with Lamoni, Here, Parents' Night
Monday, 27th 1:05-1:15 PM-Early Dismissal
Thursday, 30th 3:30-Junior High Volleyball with Fremont-Mills, Here
5:30-High School Volleyball with Fremont-Mills, Here
Friday, 31st 7:00-High School Football at CAM
Saturday, 1st 9:00-Clarinda Volleyball Tournament
Monday, 3rd No School, Labor Day
Band Marches at Essex
BREAKFAST MENUS AUGUST 27-31
Monday

Bacon & Egg Pizza

Muffin/Fruit

Juice/Milk

Tuesday

Fruit Pocket

Muffin

Juice, Milk

Wednesday

Donut Holes

Muffin/Fruit

Juice, Milk

Thursday

Sausage, Egg, & Cheese

on a Biscuit

Muffin/Fruit

Juice, Milk

Friday

Breakfast Burrito

Muffin/Fruit

Juice, Milk
LUNCH MENUS AUGUST 27-31
Monday

Crispito/Hot Dog

Corn/Lettuce

Mandarin Oranges

Pears

Peanut Butter Sandwich

Milk

Tuesday

Chicken Nuggets

Baked Beans

Coleslaw

Pineapple/Oranges

Banana Muffin

Milk

Wednesday

Ham Sandwich

Cheese Slice/Lettuce

Tomato/Peas

Green Beans/Rice

Peaches/Mixed Fruit

Milk

Thursday

Italian Pasta

Lettuce

Carrots

Pears/Applesauce

Roll

Milk

Friday

Corn Dog

Baked Beans

Sweet Potatoes

Macaroni Salad

Pineapple/Apple

Milk
ANTI-BULLYING/HARASSMENT POLICY
Harassment and bullying of students and employees are against federal, state and local policy, and are not tolerated by the board. The board is committed to providing all students with a safe and civil school environment in which all members of the school community are treated with dignity and respect. To that end, the board has in place policies, procedures, and practices that are designed to reduce and eliminate bullying and harassment as well as processes and procedures to deal with incidents of bullying and harassment. Bullying and harassment of students by other students, by school employees, and by volunteers who have direct contact with students will not be tolerated in the school or school district.
The board prohibits harassment, bullying, hazing, or any other victimization, of students, based on any of the following actual or perceived traits or characteristics, including but not limited to, age, color, creed, national origin, race, religion, marital status, sex, sexual orientation, gender identity, physical attributes, physical or mental ability or disability, ancestry, political party preference, political belief, socioeconomic status, or familial status. Harassment against employees based upon the employee's race, color, creed, sex, sexual orientation, gender identity, national origin, religion, age or disability is also prohibited.