STANTON COMMUNITY SCHOOL BULLETIN OCTOBER 4, 2019
PARENTS
During the inclement weather last Tuesday we sent out a text from our new weather system. If you did not receive a text from 833-939-1277, please call the office at 712-829-2162.
SCHOOL ACTIVITIES
Red Cross/FCCLA Blood Drive

The Stanton FCCLA is sponsoring a Red Cross Blood Drive on Thursday, October 10th, at the Stanton Viking Center from 8:00 a.m.- 2:00 p.m. Call the high school office at 829-2162 to register or go to RedCrossBlood.org and enter: Vikings to schedule an appointment.
By donating blood you are not only helping save lives but you are also helping earn a scholarship for one or more graduating seniors.
Scholastic Book Fair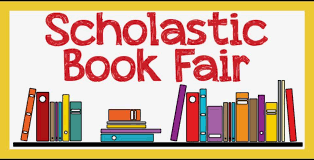 The Scholastic Book Fair will be held Monday, October 21st, through Thursday, October 24th. Come visit the Book Fair being held in the elementary concourse those days.
Homecoming Queen and King
Congratulations to Queen Carlee Culbertson and King Keygan Day who were crowned last Thursday night. The rest of the royal court was as follows: Seniors: Madalyln Johnson, Haylie Huddle, Devin Isaacson, Kami Tibben, Easton Hultman, Tyler Peterson, Will Roberts, and Colton Thornburg
The Class representatives were:
Juniors: Kaitlyn Bruce and Matthew Herrick
Sophomores: Ashley Henneman and John Peterson
Freshmen: Jenna Stephens and Joshua Martin
The Flower Girl was Mackenzie Ward and the Crown Bearer was Greyson Whigham.
ATHLETICS.
Calendar Change
The Junior High and Junior Varsity football games scheduled for Monday, October 7th, to be played in Stanton have officially been moved and will be played in Essex. Game start times will remain the same with Junior High kicking off at 4:00 p.m. and Junior Varsity kicking off at 6:00 p.m.
Viqueen Volleyball
On Saturday, September 28th, the varsity team traveled to Bedford for the Bedford tournament. In pool play, the team won all sets against Murray, Lamoni and Bedford. This placed them as the top seed in their pool. In semi-final action, the Viqueens took on East Mills and dropped that match 22-25 and 20-25. The team them went on to the consolation match against Lamoni and won with set scores of 25-20 and 25-11 which placed them third overall in the tournament. In Corner Conference tournament action this week, the Queens traveled to Malvern for round robin play with East Mills and Fremont Mills on Monday. The teams dropped the match to East Mills (17-25 and 16-25) and won a thriller against Fremont-Mills (25-21 and 25-23). On Tuesday night, the team traveled to Sidney to take on the Cowgirls in semi-final action. The Queens put in a good battle but dropped the match (20-25, 17-25 and 25-27) which will place them in the consolation round on Thursday night against Griswold. Next week, the team will travel to Malvern on Tuesday night for a corner conference match. Junior Varsity action will begin at 5:30.
Next Saturday, the freshmen team will travel to Red Oak for a tournament while the varsity team travels to Indianola for a
tournament. The team very much appreciates our supporters in the stands!
Viking Football
The Vikings scored a season high 46 points and intercepted the Wolverine's air attack 2 times, but still fell short on the scoreboard.
The Vikings continue to work hard and are still searching for their first district win as they prepare for Griswold's ground attack. Griswold's homecoming game vs the Vikings will kick off at 7:00.
Junior High Volleyball
The junior Viqueens had the week off from match action but will return to the court on Tuesday, October 8th, as they travel to take on
the East Mills junior high team. The game will be held at the East Mills Elementary school (previously known as Nishna Valley School on Hwy. 34) with game time of 3:30. On Monday, October 14th, the team travels to Tabor for the Fremont-Mills JH tournament.
Junior High Football
The JH Viking football team improved to 2-1 on the season with a 44-12 win over the Griswold Tigers Monday night. The boys played tough and fast and came away with their 2nd win of the season. They look to keep their 2 game win streak rolling as they take on Bedford
on October 7th in Stanton. Come out and watch this group compete! Go Vikes!
PRINCIPAL
Sandy Allen
This week we want to recognize Sandy Allen. She is a member of the maintenance staff at Stanton Community School. Sandy started as a para in 2016 and then joined the maintenance staff in the summer of 2017 and has been on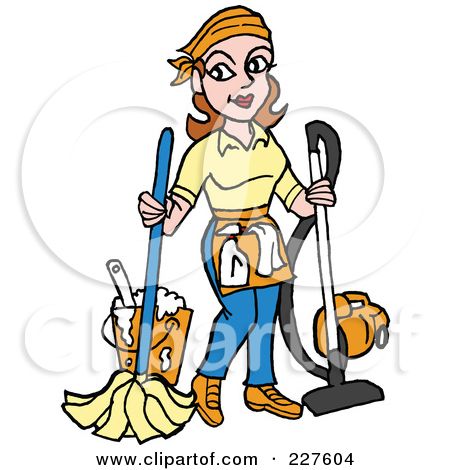 our maintenance crew since then. Sandy and her husband, Jerry Wallace, love Stanton, the greenbelt trail and the well maintained areas of the town. An interesting fact is that she was a founding member of Boulder Colorado's first Charter school 27 years ago which is still going strong. Sandy enjoys hiking, reading and photography and she can stay active and fit working at the school. She enjoys being able to walk to work each day and also is fantastic at helping provide a safe, healthy and clean learning environment for the students. We greatly appreciate all that Sandy does for our students and school. She is an important part of our success at Stanton!! Thank you very much.
Tornado Warning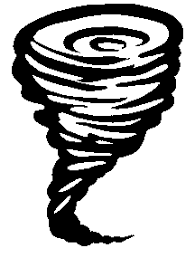 The staff and students did a super job dealing with the tornado warning we had on Tuesday. The Viking Center is a safe place for our students and staff during a tornado warning. We are grateful for that opportunity to be in there. Also a thanks to the cheerleaders for leading the elementary students in some cheers.
GUIDANCE
Scholarships
Horatio Alger National and Ak-Sar-Ben Scholarship Program
-due the application will close October 25, 2019.
https://scholars.horatioalger.org/scholarships/
-be enrolled full time as a high school senior in Nebraska or western Iowa, progressing normally toward graduation, and planning to enter college no later than the fall following graduation;
-have a strong commitment to pursue and complete a bachelor's degree at an accredited institution located in the United States (students may start their studies at a two-year institution and then transfer to a four-year institution);
-critical financial need ($55,000 or less adjusted gross income per family is required);
-involvement in co-curricular and community activities;
-display integrity and perseverance in overcoming adversity;
-demonstrate academic achievement (minimum grade point average of 2.0);
-be a United States citizen
Jeffrey S. Raikes School of Computer Science and Management (formerly the J.D. Edwards Honors Program in Computer Science and Management) -University of Nebraska at Lincoln - due November 2
https://raikes.unl.edu/applicant-information
-Regardless of major, the J.D. Edwards Honors Program will cover all the tuition for the required credit hours (total value estimated to be between $10,000 and $15,000)
-a composite ACT score of 30 or higher
-3.5 or better high school G.P.A.
-demonstrated interest in technology and business
ANNOUNCEMENTS
Stanton Youth Group
On October 10th, the Stanton Youth Group will be partnering with Gideons to hand out New Testaments at Viking Center before school. Any 5th-12th grade student who is interested can stop by the upstairs of Viking Center and pick up a Bible.
PTSO Meeting
The first Parent Teacher Student Organization (PTSO) board meeting will be Thursday, October 10th, 6:30 p.m., in the high school library. Any juniors who are interested in becoming a student representative this school year should plan to attend. Anyone is welcome to attend! If you would like to receive information about PTSO please e-mail ptso@stantonschools.com.
Chili and Cinnamon Roll Supper
The Stanton American Legion Ernie Johnson Post #406 is serving a Chili and Cinnamon Roll Supper on October 11th before the Sidney Football game from 5:00 p.m.-7:00 p.m. in the high school concourse. Free will offering with proceeds to benefit the Porter family.
Trick or Treat on the Trail
Stanton Betterment Association's 13th Annual Trick or Treat on the Trail will be held on October 26th from 3:00-5:00 PM. They are in need of groups to pass out candy, hayrack ride helpers and approximately 400 little goblins. To sign up or for further information, call Jacque Bates at 829-2814 or email her at batesjnb@myfmtc.com. No dogs please. Trick or Treat at Accura Healthcare will be 3:00-5:00 PM.
Thank You
Stanton Booster Club would like to thank everyone for your support during our membership drive and homecoming. A big thank you to the Mills-Montgomery Cattleman for grilling during our tailgate meal Friday night.
We still have hats, beanies, scarves, stocking caps, and stadium seats along with lots of wearables for sale in the elementary office toddler-adult sizes available.
COMING EVENTS
Friday, 4th 7:00-High School Football at Griswold
Saturday, 5th Clarinda Band Jamboree
Monday, 7th 1:05/1:15-Early Dismissal
4:00-Junior High Football with Bedford at Essex
6:00-Junior Varsity Football with Bedford at Essex
Tuesday, 8th 3:30-Junior High Volleyball at East Mills
5:30-High School Volleyball at East Mills
Thursday, 10th FCCLA/Red Cross Blood Drive
Friday 11th 5:00-Legion Meal
7:00-High School Football with Sidney, Here
Saturday, 12th 8:30-Indianola Invitational Volleyball Tournament
9:00-Red Oak Freshmen Volleyball Tournament
BREAKFAST MENUS OCTOBER 7-11
Monday

Pancakes

Muffin/Fruit

Juice/Milk

Tuesday

Omelet

Toast

Muffin/Fruit

Juice, Milk

Wednesday

Sausage Gravy Pizza

Muffin/Fruit

Juice, Milk

Thursday

Waffle

Muffin/Fruit

Juice, Milk

Friday

Scrambled Eggs

Sausage Pattie/Toast

Muffin/Fruit

Juice, Milk
LUNCH MENUS OCTOBER 7-11
Monday

Rib/Hot Dog

Baked Beans

Tri-Tater

Mandarin Oranges

Pineapple

Milk

Tuesday

Chicken Fajita

Corn/Lettuce

Oranges

Pears

Butter Sandwich

Milk

Wednesday

Chicken Pattie/Bun

Lettuce/Tomato

\Mixed Vegetables

Tomato Juice

Applesauce/Strawberries

Milk

Thursday

Pork Pattie

Mashed Potatoes/Gravy

Cooked Carrots

Peaches/Pineapple

Roll

Milk

Friday

Shrimp Poppers

Coleslaw

Potato Wedges

Apple/Pears

Peanut Butter Sandwich

Milk