STANTON COMMUNITY SCHOOL BULLETIN OCTOBER 18, 2019
Reminder that Monday, October 21st, is a full day of school! There will be no school on Thursday, October 24th, and Friday, October 25th. Parent/Teacher Conferences will be on Thursday, October 24th, 8:00 a.m.-8:00 p.m.
SCHOOL ACTIVITIES
Scholastic Book Fair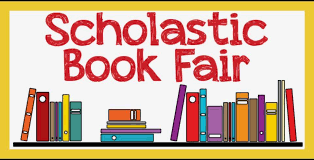 The Scholastic Book Fair will be held Monday, October 21st, through Thursday, October 24th. Come visit the Book Fair being held in the elementary concourse those days.
ATHLETICS.
Viqueen Volleyball
On Saturday, a group of younger players traveled to Red Oak for the Red Oak Freshmen tournament. In pool play, the team lost their match to Underwood, Atlantic and Red Oak and won their match against Creston. The varsity squad was in Indianola for tournament play on Saturday. In pool play, the squad lost matches to Williamsburg, Creston and Fort Dodge and won a match against Perry.
On Tuesday, October 15th, the Viqueens hosted the Essex team for their final regular season game of the season. Parents' Night was also observed between the JV and Varsity action. Seniors Carlee Culbertson, Devin Isaacson and Kami Tibben along with their parents were recognized on the court between games. In court play for the evening, the JV team won all sets against the Trojanettes. The varsity squad also won their last regular season match of the year in straight sets. Thank you to the Booster Club for the pizza and drinks provided to the team after their last regular season home match. On Saturday, the junior varsity team will be in action at the Murray tournament. The varsity squad will head in to regional action on next Tuesday, October 22nd, as they host Griswold for the first round. Game time is 7:00 p.m. No passes are allowed and admission for regional games is $6.00 for everyone. Come out and support the Queens as they travel the regional trail!
Viking Football
The Vikings overcame a 14-28 halftime deficit to defeat the Sidney Cowboys 42-28. The team will travel to Essex tonight to play in the Essex homecoming game against Griswold. Kickoff is at 7:00 p.m.
The JV team will wrap up their season next Monday, October 21st, in Essex against East Mills. Kickoff is at 6:00 p.m.
Junior High Volleyball
The junior high volleyball team played their last matches of the season this week. On Monday, team traveled to Tabor for the Fremont-Mills JH Jamboree. The team secured a victory over one of the Fremont-Mills teams and lost matches to Sidney and Hamburg. On Tuesday night, October 14th, the team hosted Essex for their final regular season match. The team was victorious in all sets with scores of 25-18, 25-19, 25-16, 25-20 and 25-22. A special "Thank You" to the Stanton Booster Club for providing the team cookies after the last home match of the season. We appreciate all you do for the athletes and programs at Stanton! Congratulations girls on a great finish to a successful season!
The team and their coach would like to thank all of the parents, grandparents and friends who came out to support the junior high team throughout the season. A special "Thank You" to our high school volleyball players who help line judge and run the scoreboard at home games during the season.
Junior High Football
The JH football team moved to 2-3 on the season Monday night with a loss to the Lenox Tigers. They look to end the season on a winning note this Monday vs. the East Mills Wolverines. Kickoff is at 4:00 p.m. in Essex. We look forward to seeing you!
PRINCIPAL
We want to recognize Mindy Strough this week. Mindy is our Food Services Manager. She has worked in the kitchen for 15 years. Mindy is married to Carey Strough and they have 4 kids,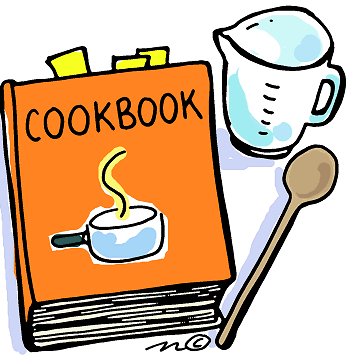 David, Stormy, Marissa and Tre.
Mindy does a great job staying on top of all the new guidelines in the hot lunch programs and providing a quality meal for our students every day. Thank you for all of your early mornings and making our lunch program a very successful one.
Parent/Teacher conferences are approaching quickly on October 24th. Here are the times that our shared or part time teachers will be in the building.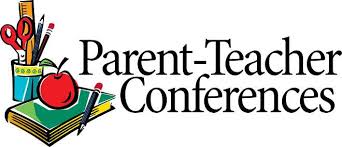 All will be in their rooms 8:00 a.m. to 4:00 p.m. and then 4:00 p.m.-8:00 p.m. in the library
Peggy Driscoll 8:00 a.m.-10:30 a.m.
Darla Brooke 8:00 a.m.-12:00 p.m./4:30 p.m.-8:00 p.m.
Mabel Rico 9:00 a.m.-3:00 p.m./4:30 p.m.-8:00 p.m.
Susan Peterson 5:00 p.m. -8:00 p.m.
GUIDANCE
Scholarships
Horatio Alger National and Ak-Sar-Ben Scholarship Program
-due the application will close October 25, 2019.
https://scholars.horatioalger.org/scholarships/
-be enrolled full time as a high school senior in Nebraska or western Iowa, progressing normally toward graduation, and planning to enter college no later than the fall following graduation;
-have a strong commitment to pursue and complete a bachelor's degree at an accredited institution located in the United States (students may start their studies at a two-year institution and then transfer to a four-year institution);
-critical financial need ($55,000 or less adjusted gross income per family is required);
-involvement in co-curricular and community activities;
-display integrity and perseverance in overcoming adversity;
-demonstrate academic achievement (minimum grade point average of 2.0);
-be a United States citizen
Jeffrey S. Raikes School of Computer Science and Management (formerly the J.D. Edwards Honors Program in Computer Science and Management) -University of Nebraska at Lincoln - due November 2
https://raikes.unl.edu/applicant-information
-Regardless of major, the J.D. Edwards Honors Program will cover all the tuition for the required credit hours (total value estimated to be between $10,000 and $15,000)
-a composite ACT score of 30 or higher
-3.5 or better high school G.P.A.
-demonstrated interest in technology and business
Elks National Most Valuable Student Scholarship Contest Online
-due November 5, 2019 must start on line
-High school senior and U. S. citizen
-based on scholarship, leadership and financial need
- 500 four-year awards ranging from $1,000 per year to $15,000 per year
-Forms available in the office or at www.elks.org
https://www.elks.org/scholars/scholarships/mvs.cfm
The Hagan Scholarship -Due November 15, 2019
2019 Eligibility Requirements
Must be a U.S. Citizen.

Must attend an Eligible Public High School.

Must be a student in the 2020 high school graduating class.

Must have achieved a high school GPA of 3.50 or higher.

Must have scored 23 or higher on the ACT (Composite Score) or 1,200 on the SAT.

Must enroll at an eligible four-year college the first semester following high school graduation.

Must work 240 hours in the twelve months prior to the start of college; from August 2019 to August 2020.

Must complete the FAFSA in 2019 using 2018 tax return information; the EFC must not exceed $6,500.

Must apply for eligible Federal and State grants.

Must not have been convicted of a felony.




The intended recipient of a Hagan Scholarship is a high achieving self-motivated student in need of financial assistance in order to attend college.




If you meet the eligibility requirements, I encourage you to apply for a scholarship.




https://haganscholarships.org/application/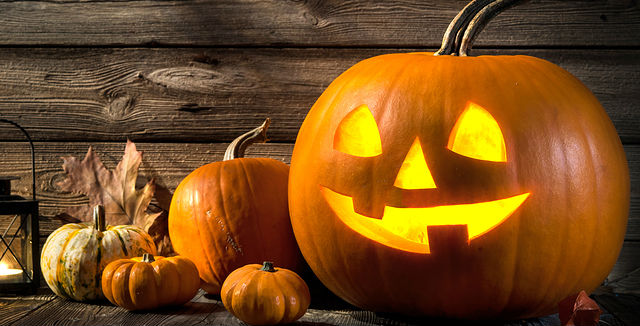 ANNOUNCEMENTS
Chili Dinner
The Essex Junior Class will be having a Chili Dinner with cinnamon bites tonight on the Trojan Field starting at 5:30 p.m. Cost is $5.00 per person.
After School Bible Club
There will be No After School Bible Club on October 23rd.
Fundraiser for Devin Isaacson
There will be a soup luncheon of Chili or Potato Soup and Cinnamon Roll on Sunday, October 27th, to raise money for Devin Isaacson's All American Cheer Trip to London, England. It will held at Mamrelund Lutheran Church, 11:30 a.m.-1:30 p.m. Free Will Donation.
Viking Center Policy Reminders:
A membership is needed to use the Viking Center facilities. If you are not a member a daily fee of $5.00 for a child (up to 18) and $8.00 for an adult (18+) is due to the office, or drop box, before use of the Viking Center.
The Viking Center closes at 10pm, please make sure you and your children respect this rule.
Please put away all sports equipment in the gym and pick up your trash when you are finished. An equipment check out system will be implemented if this persists as a problem.
Halloween Party at Old Lumberyard Event Center
Join in on the fun at the Old Lumberyard on Friday, October 25th, for a Halloween Party & Costume Contest! DJ Dylan Kinser will be playing tunes from 9pm-12am. Cost is $5. There will be prizes for the scariest and funniest costumes!
Palette Party "Swedish Dala Horse"
The Old Lumberyard Event Center will be hosting a Palette Party with Marie Sussman on Sunday, October 27th, from 2:00 p.m.-4:00 p.m. The design will be painting a Swedish Dala Horse! Cost is $25. RSVP to Marie at artisticmsdesign@gmail.com.
Trick or Treat on the Trail
Stanton Betterment Association's 13th Annual Trick or Treat on the Trail will be held on October 26th from 3:00-5:00 PM. They are in need of groups to pass out candy, hayrack ride helpers and approximately 400 little goblins. To sign up or for further information, call Jacque Bates at 829-2814 or email her at batesjnb@myfmtc.com. No dogs please. Trick or Treat at Accura Healthcare will be 3:00-5:00 PM.
COMING EVENTS
Friday, 18th 7:00-High School Football with Griswold at Essex
Saturday, 19th 9:00-Murray Junior Varsity Volleyball Tournament
Monday, 21st NO EARLY DISMISSAL
4:00-Junior High Football with East Mills at Essex
6:00-Junior Varsity Football with East Mills at Essex
Scholastic Book Fair
Tuesday, 22nd ASVAB-Juniors
7:00-Regional Volleyball
Stanton vs Griswold, Here
Scholastic Book Fair
Wednesday, 23rd Picture Retakes
Scholastic Book Fair
Thursday, 24th NO SCHOOL
8:00-Parent/Teacher Conference
Scholastic Book Fair
Friday, 25th NO SCHOOL
End of 1st Quarter
5:00-Junior Class Meal
7:00-High School Football with Fremont-Mills,Here
Monday, 28th 1:05/1:15-Early Dismissal
5:00-Junior High Conference Vocal Festival Concert at Essex
7:00-Regional Volleyball at SW Valley
Tuesday, 29th 10:00-National Honor Society Induction
Thursday, 31st 7:00-Regional Volleyball at East Mills
Friday, 1st State Football Playoff
BREAKFAST MENUS OCTOBER 21-25
Monday

Breakfast Burrito

Muffin/Fruit

Juice/Milk

Tuesday

Donut Holes

Muffin/Fruit

Juice, Milk

Wednesday

Bacon & Egg Pizza

Muffin/Fruit

Juice, Milk

Thursday

No School

Friday

No School
LUNCH MENUS OCTOBER 21-25
Monday

Hamburger/Bun

Lettuce/Tomato

Smiley Potatoes

Baked Beans

Mixed Fruit

Cherry Crisp

Milk

Tuesday

Chicken Strips

Mashed Potatoes/Gravy

Cooked Carrots

Oranges

Pineapple

Roll

Milk

Wednesday

Burrito/Hot Dog

Corn

Tomato Juice

Mandarin Oranges

Milk

Thursday

No School

Friday

No School
BREAKFAST MENUS OCTOBER 28-NOVEMBER 1
Monday

French Toast

Muffin/Fruit

Juice/Milk

Tuesday

Breakfast Wrap

Muffin/Fruit

Juice, Milk

Wednesday

Sausage Gravy

with Biscuit

Muffin/Fruit

Juice, Milk

Thursday

Crescent Roll

Muffin/Fruit

Juice, Milk

Friday

Breakfast Pizza

Muffin/Fruit

Juice, Milk
LUNCH MENUS OCTOBER 28-NOVEMBER 1
Monday

Pork Chopette/Bun

Lettuce

Tomato

Baked Beans

Ranch Potatoes

Apple/Mixed Fruit

Milk

Tuesday

Pizza Lettuce

Carrots

Applesauce

Pears

Milk

Wednesday

Grilled Chicken/Bun

Lettuce/Tomato

Mixed Vegetables

Garbanzo Beans

Oranges

Peaches

Milk

Thursday

Werewolf Paw

Monster Mash

Goblin Drool

Jack-o-lantern Eyes

Zombie Brains

Big Foot's Toe

Milk

Friday

BBQ Pork

Coleslaw

Cheesy Broccoli

Pineapple

Applesauce

Chocolate Chip Bar

Milk
It is the policy of the Stanton Community School District not to discriminate on the basis of race, color, national origin, sex, disability, religion, creed, age (for employment), marital status (for programs), sexual orientation, gender identity and socioeconomic status (for programs) in its educational programs and its employment practices. There is a grievance procedure for processing complaints of discrimination. If you have questions or a grievance related to this policy please contact Mrs. Sheila Mainquist, 605 Elliott St., Stanton, Iowa 51573, smainquist@stantonschools.com, (712) 829-2162.