STANTON COMMUNITY SCHOOL BULLETIN NOVEMBER 22, 2019
SCHOOL ACTIVITIES
CC Science Fair
Congratulations to the following students for being selected to attend the Corner Conference Science Fair on Monday, November 25th. This year's Science Fair will be held at Fremont-Mills. Details will be sent to parents via e-mail.
7th Grade: Riley Burke, Kiela Franzen, Evan Gettler, Kyla Hart, Andrew Johnson, Lauren Johnson, James McDonald, Anna Peterson, Ella Peterson, Emma Sallach, Jayden Schwery, and Devon Taylor.
8th Grade: Alli Baker, Kaiden Foster, Dacey Henneman, Brody Holmes, Evan Hopf, Axel King, Elly McDonald, and Leah Sandin.
Give the Gift That Keeps on Giving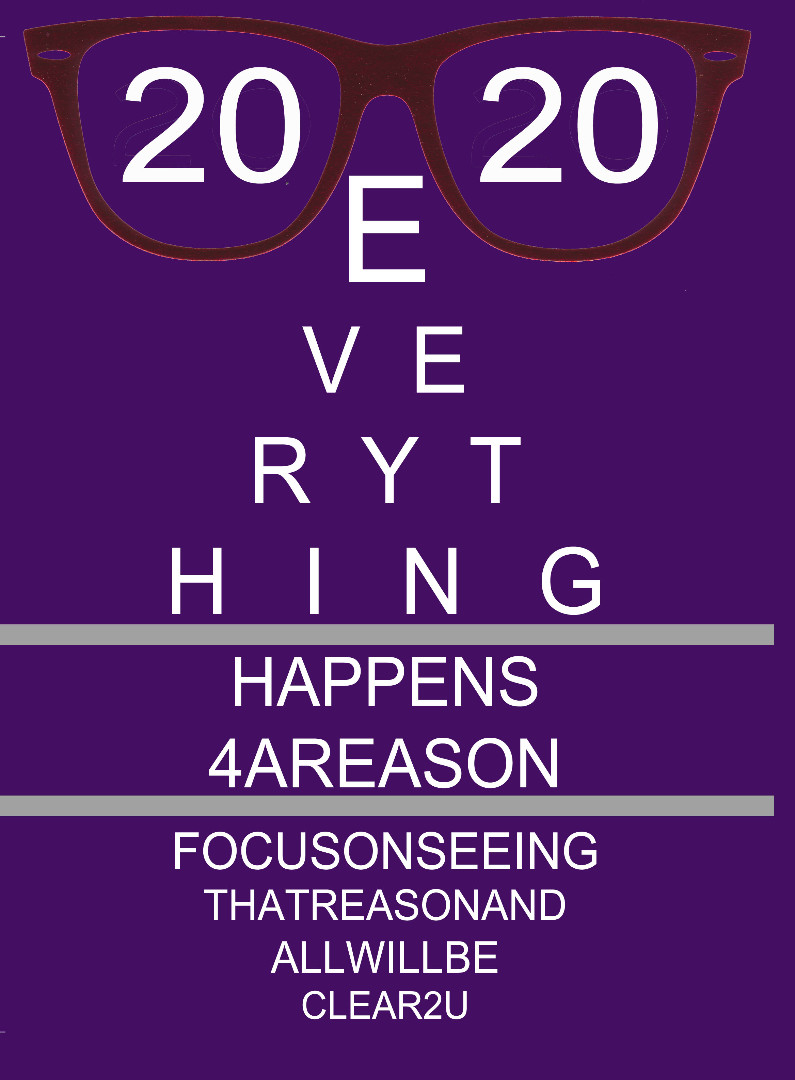 The yearbook staff is offering gift certificates for the 2020 yearbook, "EVERYTHING HAPPENS 4 A REASON". The cost of the book is $50.00, icons are $3.50, and personalization is $6.00.
Give the perfect gift–a memory album of all of the moments that will happen this school year! Contact Tammy Boyer, Christi Elwood, or Bevin Griffen at 829-2162 to get your yearbook gift certificate.
Red Cross/FCCLA Blood Drive
The Stanton FCCLA is sponsoring a Red Cross Blood Drive on Monday, December 9th, at the Stanton Viking Center from 8:30 a.m.- 2:30 p.m. Call the high school office at 829-2162 to register or go to RedCrossBlood.org and enter:

Vikings to schedule an appointment.
There will be free t-shirts for all who donate.
By donating blood you are not only helping save lives but you are also helping earn a scholarship for one or more graduating seniors.
Pink Out Shirts Orders Due By December 6th
FCCLA is sponsoring a Pink Out event on January 14th but are selling t-shirts NOW. The shirts will be available before Christmas (hint–could be a great Christmas gift). The shirts come in a light pink and a dark pink and are either short or long sleeve (except for the youth shirts–they are only short sleeves). To order, follow the link below and order online until December 6th. You can choose to have them delivered to your home (with shipping costs) or they can be picked up at the school (no shipping costs) on December 19th or 20th. All profits from the shirts will go to Montgomery County Relay For Life. Link: http://bit.ly/StantonPinkOut19
Hat/Jean Day
Students may wear a hat for a $1.00 on November 27th and staff may wear jeans on November 25th-November 27th for $10.00. All donations will go to St. Jude Children's Research Hospital. Make all checks payable to the school.
FIRST LEGO League Competition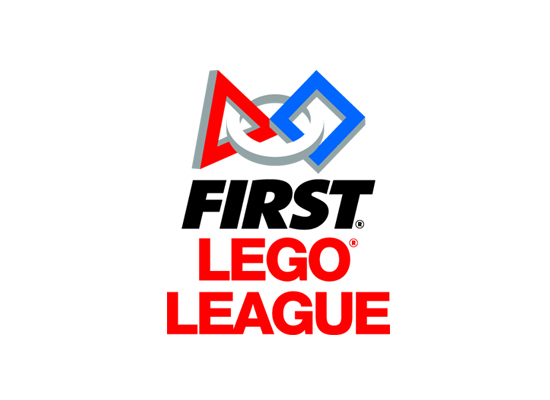 Congratulations to the Stanton middle school students participating in the FIRST LEGO League competition on Saturday! The 8th graders received the Project Award and the 7th graders received the Core Values Award.
Santa Lucia Queen Candidates
All participants for Santa Lucia Queen must sign up in the high school office so the committee knows how many girls are participating. This is a very rewarding community service and tradition. Queen candidates must be a junior or senior girl who attends Stanton Community School. They must also be the oldest unmarried daughter living at home. A wallet size photo for display at the voting location must be turned into the high school office by Friday, December 6th.
Santa Lucia – Elementary/6th Grade Students
The annual Santa Lucia Festival of Lights will be Saturday, December 14th, at the Stanton High School Gym, beginning at 7:00 PM. Grades K-6th will take part in the Festival. Ms. Schmidt would like the children to be at the gym between 6:45–6:50 PM, SEATED QUIETLY, on the stage bleachers on the north end of the stage. The Fourth, Fifth and Sixth grade students should go to the weight room no later than 6:50 PM. It is very important for every student to participate as it is part of the music curriculum and their music grade.
The students should wear the following:
Boys: White shirts, dark pants, red vest or bow/ribbon tie (if you have one) or red suspenders.
Girls: White blouse, red, blue or yellow skirt, striped apron (if you have one), red tights or knee socks and floral rings for your hair (if you have one)
*We will have clothing items for the student's outfits in the elementary office after the Thanksgiving holiday. Please send your student to elementary office if they need anything.
ATHLETICS.
Volleyball Post-Season Honors
Five Stanton Viqueens received All-Conference volleyball honors for the 2019 season. Junior Tara Peterson was a First Team selection. Junior Brooklyn Adams and Freshmen Marleigh Johnson and Jenna Stephens were named to the Second Team and Senior
Kami Tibben was named to the Honorable Mention Team. Congratulations girls on these well-deserved honors!
KMAland All-Star Volleyball Game
The Third Annual KMAland All-Star Volleyball series will be held on Sunday, December 1st, at the Glenwood High School. The first games are slated to begin at 1:00 p.m. Stanton Senior Kami Tibben has been invited to participate this year. Over 50 high school seniors have been invited to play in the series which will include six teams in a two-pool round robin format with three preliminary rounds before semis, a consolation and a championship. KMA will also honor all of their KMAland Volleyball Conference Award winners between games. Congratulations Kami!!
PRINCIPAL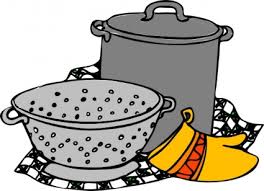 We would like to recognize Stormey Dykes. She started working in the kitchen in February of 2019. She graduated from Stanton in 2009 and is married to Joe Dykes. They live outside of Stanton and have 4 children, Oliver (5th grade) Evelyn (2nd grade), Wiley (1st grade), and Rowyn (1 year old) who all go to Stanton to school. We appreciate Stormey's efforts and the daily work she does to help out in the kitchen.
GUIDANCE
Scholarships
AXA Achievement Scholarship –December 15, 2019 Apply Early Online
The AXA Achievement Scholarship offers college scholarships of $2,500, $10,000 and $25,000 to high school seniors who have demonstrated outstanding achievement in their activities in school, the community or the workplace. Scholarship winners are known as AXA Achievers. They are ethnically and economically diverse, but they share these qualities: ambition and drive; determination to set and reach goals; respect for self, family and community; ability to succeed in college. The scholarship is sponsored by the AXA Foundation, the philanthropic arm of AXA US.
The 2020 program will be accepting applications from September 1, 2019 until 10,000 applications are submitted or December 15, 2019, whichever comes first. Your application MUST be one of the first 10,000 completed and submitted electronically by the deadline date. Apply early!
The program is administered by Scholarship America, the nation's largest designer and manager of scholarship, tuition assistance and other education support programs for corporations, foundations, associations and individuals.
Christina Hixson Opportunity Award – due December 15
Application procedures:
1. Complete and mail the application for the Hixson Opportunity Award by December 15 at http://www.dso.iastate.edu/hixson/application
2. File FAFSA by December 1 (Iowa State University deadline).
3. Complete the Iowa State University admission process by January 1.
4. Submit a recommendation from a guidance counselor, teacher, or community leader that specifically discusses your qualifications based on the Criteria for Eligibility.
ANNOUNCEMENTS
Marketplace Off Main Pop-Up Shop
There will be a Marketplace Off Main Pop-Up Shop this Sunday, November 24th, 1:00 p.m.-4:00 p.m. at the Old Lumberyard Event Center in Stanton. Admission is $1.00. There will be a variety of businesses represented.
DYI Felt Flower Workshop
Join in on the fun going on in Stanton with a DIY Felt Flower Workshop with Cheryl Case! The workshop will be held on Sunday, December 1st, at 4:00 p.m. at Lewellen Photography. Cost is $25. RSVP to Cheryl Case at Cheryl.bcase@gmail.com. Bring your own holiday treat or drink!
Finding Dixie at OLY This Weekend
Join in on the fun at Stanton's Old Lumber Yard Event Center this Saturday! New and old country meets a classic rock twice with eclectic band Finding Dixie. Beginning in 2018, they've played many shows all across the Midwest. Hailee and Erica are two best friends who grew up singing together in their small Southwest Iowa town. When mutual friends introduced them to Joel Goodsell, he invited them to audition for his country band-and the rest is history. They pride themselves on trying to get back the authentic roots of country music: music that was heartfelt, relatable, and genuine. Check them out this Saturday from 8:00 p.m.-12:00 a.m. Admission is $10.
After School Bible Club
There will be no After School Bible Club at the Stanton Covenant Church on November 27th.
Covenant Church Children's Christmas Program
The Stanton Covenant Church will be having their Children's Christmas Program, "God Keeps His Promises" as a part of their Sunday morning service on December 8th at 10:45 a.m. Come join them and stay for a cookie reception following the program.
PTSO Meeting
The PTSO will be meeting at 5:15 on Tuesday, November 26th, in the high school library. Our meeting will conclude before the start of the girls basketball game. Anyone is welcome to attend, please e-mail ptso@stantonschools.com for more information.
COMING EVENTS
Friday, 22nd 6:00-Varsity Girls Basketball at Diagonal
Monday, 25th NO EARLY DISMISSAL
Junior High Conference Science Fair at Fremont-Mills
Junior High Basketball with East Mills
3:30-Girls, Here
4:00-Boys, There
Tuesday, 26th 6:00-Junior Varsity/Varsity Girls Basketball with Bedford, Here
Wednesday, 27th 1:05/1:15-Early Dismissal
Thursday, 28th NO SCHOOL
Friday, 29th NO SCHOOL
Monday, 2nd 1:05/1:15-Early Dismissal
4:00-Junior High Basketball at Lenox
Tuesday, 3rd 5:30-High School Basketball with Osceola, Here
Thursday, 5th 6:00-High School Basketball at Riverside
Friday, 6th AIM Career Fair
Junior High Basketball with Sidney
3:30-Girls, Here
4:00-Boys, There
6:00-High School Basketball at East Mills, There
BREAKFAST MENUS NOVEMBER 25-29
Monday

Sausage Gravy

with Biscuit

Muffin/Fruit

Juice/Milk

Tuesday

Crescent Roll

Muffin/Fruit

Juice, Milk

Wednesday

Breakfast Pizza

Muffin/Fruit

Juice, Milk

Thursday

NO SCHOOL

Friday

NO SCHOOL
LUNCH MENUS NOVEMBER 25-29
Monday

Fiestada

Lettuce

Corn

Pears

Applesauce

Milk

Tuesday

Creamed Turkey

Mashed Potatoes

Green Beans

Sweet Potatoes/Dressing

Peaches/Mixed Fruit

Pumpkin Dessert

Milk

Wednesday

Stadium Dog

Chili/Cheese

Potato Wedges

Baked Beans

Pineapple

Mandarin Oranges

Milk

Thursday

NO SCHOOL

Friday

NO SCHOOL
BREAKFAST MENUS DECEMBER 2-6
Monday

Pancakes

Muffin/Fruit

Juice/Milk

Tuesday

Omelet

Toast

Muffin/Fruit

Juice, Milk

Wednesday

Sausage Gravy Pizza

Muffin/Fruit

Juice, Milk

Thursday

Waffle

Muffin/Fruit

Juice, Milk

Friday

Scrambled Eggs

Sausage Pattie

Toast/Muffin/Fruit

Juice, Milk
LUNCH MENUS DECEMBER 2-6
Monday

Hamburger/Bun

Lettuce/Tomato

Tri-Tater

Baked Beans

Mixed Fruit/Cherry Crisp

Milk

Tuesday

Chicken Strips

Mashed Potatoes/Gravy

Cooked Carrots

Oranges/Pineap0ple

Roll

Milk

Wednesday

Burrito/Hot Dog

Corn

Tomato Juice

Mandarin Oranges

Apricots

Milk

Thursday

Meatloaf

Cheesy Mashed Potatoes

Green Beans

Mixed Fruit/Pears

Roll

Milk

Friday

BBQ Pork

Coleslaw

Cheesy Broccoli

Pineapple/Applesauce

Chocolate Chip Bar

Milk
Parenting for High Potential
What are some good math educational games and activities for my child?
Building Materials - Recent studies confirm that children who actively play with blocks do better when they attempt higher mathematics such as algebra and calculus. LEGO® bricks and K'nex®, other building sets designed to further mathematical thinking include: For ages 3, 4, and up: Geoblocks, GoldieBloxTM, Keva Planks, Magformers®, Squigz; For ages 5 and up: Q-Ba-Maze, ZomeTool
Puzzles - Like building materials, puzzles develop spatial visualization, perseverance, and in many cases, creativity. Fractiles, Pentominoes, Tangrams, In the Ocean, Tessel-gons, and Ball of Whacks.
Family Game Nights - Whether conscious of it or not, game playing involves analyzing, predicting, decision-making, and evaluation. Intriguing games that incorporate mathematical and spatial concepts include: For ages 3-8: Enchanted Forest, Labyrinth, Rivers, Roads & Rails; Robot Face Race, Spot It!; For Ages 8 and up: Logic Dots, Otrio, Prime Climb, Rock Me Archimedes, Suspend.
No matter what you choose, from pots and pans to tessellation puzzles, from simple counting books to those examining fractals and googols, from a deck of cards to complex, three-dimensional challenges, parents' interactions with their children are key. (NAGC – Parenting for High Potential, Spring 2016)
It is the policy of the Stanton Community School District not to discriminate on the basis of race, color, national origin, sex, disability, religion, creed, age (for employment), marital status (for programs), sexual orientation, gender identity and socioeconomic status (for programs) in its educational programs and its employment practices. There is a grievance procedure for processing complaints of discrimination. If you have questions or a grievance related to this policy please contact Mrs. Sheila Mainquist, 605 Elliott St., Stanton, Iowa 51573, smainquist@stantonschools.com, (712) 829-2162.