STANTON COMMUNITY SCHOOL BULLETIN DECEMBER 14, 2018
KITCHEN HELP NEEDED
Stanton Community School has an opening for a Cook's Helper (Dishwasher). This position is for approximately 15 hours per week. Please go to stantonschools.com and fill out an application or pick up an application at the office and return it to Stanton Community School, 605 Elliott Street, PO Box 400, Stanton, IA 51573. Position will be opened until filled. Stanton Community School is an Equal Employment Opportunity/Affirmative Action Employer.
NEW
Instructions to make On-Line Payments For Lunch Through JMC
You are now able to add money to your child's lunch account through JMC. You can use your credit card or enter in your bank information. Just log into your JMC account just as you would if checking grades. Click on the lunch tab,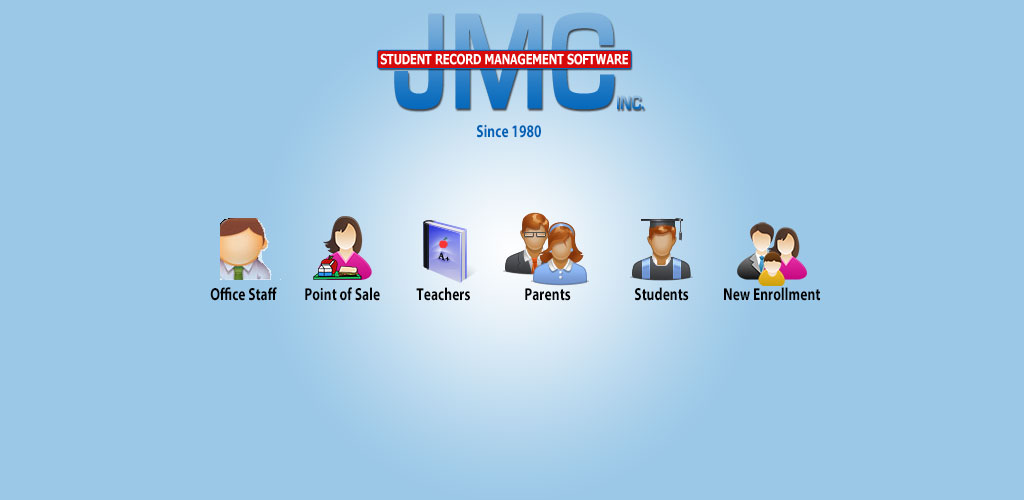 then JMC On-line deposit. Put in the amount, name and then choose credit or bank tab. Add all information, expiration date, security code, and email. Then push submit.
Much easier than the Web Store version, which we will no longer be using. Please call 829-2162 if you have any questions and we can walk you through it.
You will also be able to do the same thing with textbook fees.
Blood Drive
Thank you for helping to save lives with the American Red Cross. There were 42 registered donors and 41 pints of blood collected . There were 6 first time donors. The donations have helped boost the community blood supply and ensure hospital patients have the lifesaving blood they need. Thank you! The next FCCLA sponsored blood drive is scheduled for March 15th.
Pink Out
Thank you to all of you who donated time or money to raise money for the FCCLA sponsored Pink Out. We raised $1500 that will go to the Montgomery County Relay for Life. A special thanks goes to Eileen Bisbee, The Cast Iron Café, Hannah Elwood, Mickey Anderson, Jacque Bates, Suzanne Mages, Kevin Hallquist, Jana McCunn and the dance team.
Imana Kids Little World Changers Program
Imana Kids is an orphan-care ministry that supports orphans and vulnerable children in Rwanda through sponsorship. They presented a program to the kindergarten through eighth grade on Thursday. The program is designed to help students develop empathy, practice kindness, and empower them to be "little world changers" while raising money to build Hope School in Rwanda. Watch for further information on activities happening next week including a penny war challenge.
SCHOOL ACTIVITIES
Give the Gift That Keeps on Giving
The yearbook staff is offering gift certificates for the 2019 yearbook, "COLOR Y(OUR) WORLD". The cost of the book is $50.00, icons are $3.50, and personalization is $6.00.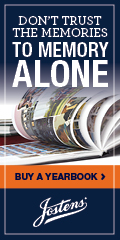 Give the perfect gift–a memory album of all of the moments that will be colored this school year! Contact Tammy Boyer or Christi Elwood at 829-2162 to get your yearbook gift certificate.
Holiday Food Drive
The Student Council and 5th grade class would like to have a Holiday Food Drive to help area families. We want to have a contest for K-5th and 6th-12th classes, to see who can "rack up" the most points from now until December 20th.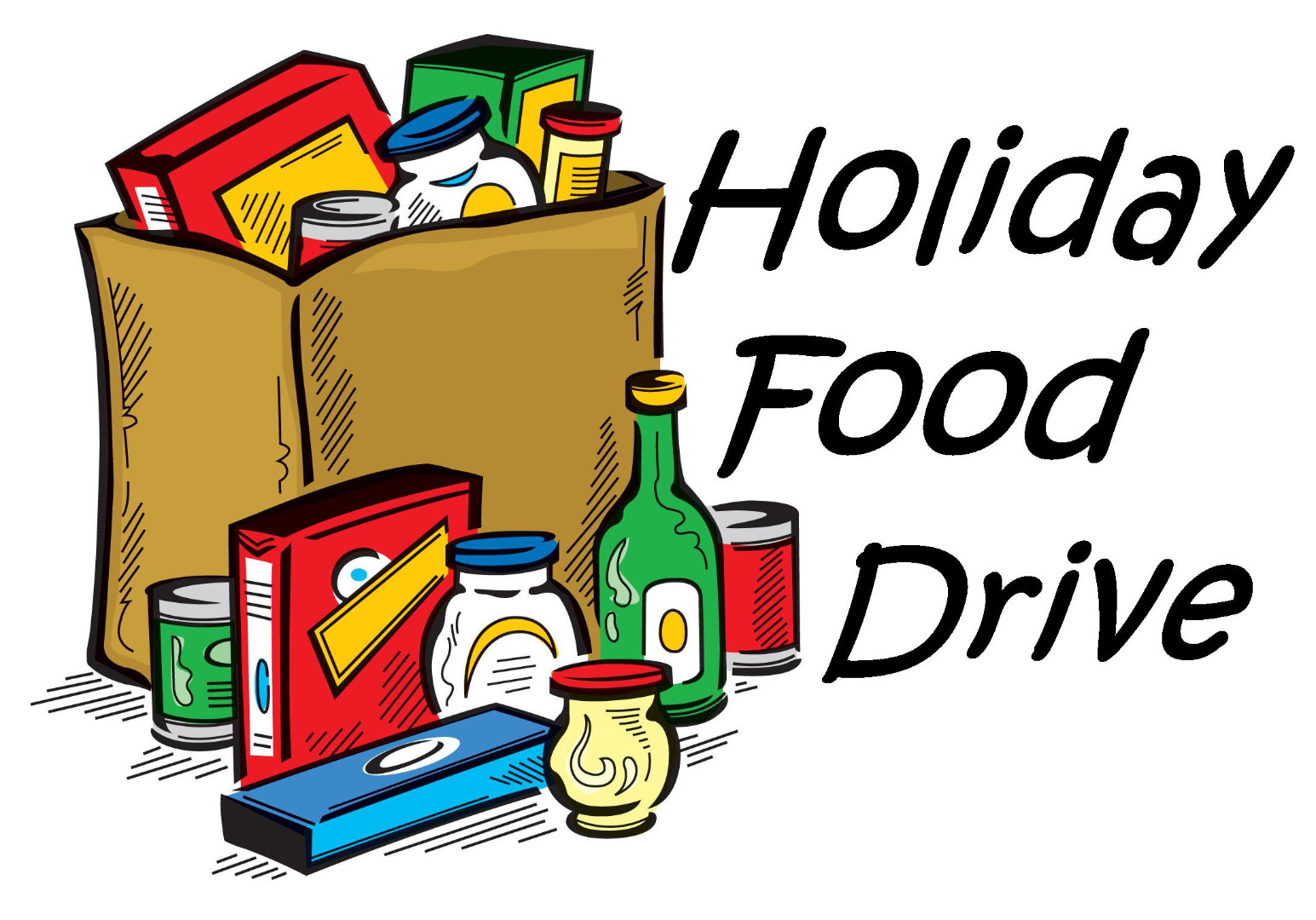 Please bring items to your homeroom class. They will be picked up and counted daily by the 5th grade class. We are thankful for the support during this holiday season!
The following point system will allow us to see which class can earn the most points. The elementary class winner and 6th-12th grade winner will earn a movie and pizza party in January!
PLEASE, WHEN DONATING ITEMS, MAKE SURE THEY ARE NOT OUTDATED!!
5 Points
Cereal, Peanut Butter, Toilet Paper, Laundry Detergent
4 Points
Flour, Sugar, Canned Meat, Spaghetti Sauce, Canned Meals (SpaghettiOs, ravioli, stew, or chili) Soups, Canned Meats (chicken or tuna)
3 Points
Hamburger/Tuna Helper, Macaroni and Cheese, Cake/Brownie/Muffin Mixes, Instant Mashed Potatoes, Beans, Oatmeal, Crackers, Rice, Paper Towels, Kleenex, Juice
2 Points
Dish Soap, Hand Soap, Body Soap, Shampoo, Toothpaste, Toothbrushes, Mouthwash, Pizza Sauce, Pasta, Pie Filling
1 Point
Any Canned Good (fruits and vegetables), Boxed Jell-O, Boxed Pudding
We look forward to helping the people in our community and having a fun contest while doing it! Thank you very much!
ATHLETICS
Viqueen Basketball
The Viqueen's found themselves in a battle with the Cowgirls trailing 23-16 at halftime of the November 30th game. "We were able to deal with their pressure and get a few steals to put us in position to get some easy layups", said Coach Snyder. The second half would spell doom for the Queens as mistakes against Sidney's full-court pressure crushed any hopes of an upset victory. Final score was 29-56.
The Queens continue to find themselves in close games this year as was the case against Griswold on December 4th. Although a slow start allowed the Tigers to jump to a 24-15 halftime lead the Queens would battle back in the second half. Coach Snyder said, "We were able to cut the lead to 4 by the end of the 3rd, then came out and turned the ball over twice for easy Griswold layups to start the 4th". Griswold's height advantage played a major role as the Queens only shot one free throw all night. Snyder said, "When they got us in a half-court set and we did not knock down outside jump shots it was difficult to get any shots up in the paint against that height" Final score was 38-43.
Viking Basketball
The Viking basketball teams are continuing to play well. The JV boys got off to a good start at Essex on Tuesday. They were only able to play a 1/2 but took it 16-8 to start off the year.
The Varsity is 5-0/ 3-0 going into the conference game at Fremont-Mills. They got a win at East Mills last Friday and then defeated Essex Tuesday night to stay undefeated.
Junior High Girls Basketball
The team had our home opener with East Mills in the Viking Center. The rematch took place last Friday and the Viqueens finished with the win, 38-20. We then played another two quarters and won, 12-4. On Tuesday, Essex arrived for a game. The Queens came out with a quick lead. The evening finished with a W, 53-6. Then the team played two quarters and finished, 7-6. It has been a busy time in the gym and we are continuing to work on the core values. This Friday we have a home game with Fremont-Mills. The start time is 3:30 PM and we hope to see another wonderful crowd. Thanks and GO VIQUEENS!
Junior High Boys Basketball
The boys showed a great deal of improvement last Friday vs East Mills, but still came up short in both games. This past Monday, they dropped a close game vs Lenox, however, they bounced back to defeat Essex on Tuesday. The team will travel to Fremont-Mills tonight, with tipoff set for 3:45 PM. They will play at home next Tuesday at 3:30 PM, then only 2 games left on the schedule after Christmas.
Additional Post-Season Volleyball Honors
Congratulations to the following Viqueen volleyball players who were named to the Omaha World Herald All-Western Iowa 1A volleyball team. Senior Savanna Moffett and Sophomore Tara Peterson were both named to the Second Team. Congratulations girls!
GUIDANCE.
Scholarships
National Wild Turkey Federation - due January 1 - Online
-must be a senior with a 3.0 grade point average
-must be pursuing a degree at an accredited institution of higher education
-must support the preservation of the hunting tradition and actively participate in hunting sports—a copy of a current hunting license is required
-must be willing to become a member of the National Wild Turkey Federation (Xtreme JAKES, student or regular membership)
-must be involved in school activities
-must demonstrate ability as a leader among his or her peers
-must demonstrate community involvement
-must submit an essay and autobiography exhibiting dedication to conservation
-must submit three letters of recommendation
-Local Scholarship Winner will receive a minimum of $250
-State/Provincial Scholarship Winner will receive a minimum of $1,000
-National Scholarship Winner will receive $10,000
-Forms available at http://www.nwtf.org/resource-library/detail/jakes-scholarship-application
Robert E. Byers Scholarship Trust – January 4, 2019
-Five $1,000 scholarships
-must be enrolling in an Iowa college or university
-students who plan to enroll in an Iowa college or university to study environmental science, community development, landscape architecture or architecture (historical emphasis) or community planning and sustainability are eligible to apply.
-applications are available online at www.keepiowabeautiful.com
Better Business Bureau - Student of Integrity Scholarship - January 9, 2019
-Every year, the Better Business Bureau Education Foundation proudly recognizes five high school seniors from greater Iowa and 3 seniors from the Quad Cities who personify sound ethical behavior and decision making in their leadership roles at school and in their community. Student honorees are selected by a panel of judges to receive a $2,500 scholarship paid to the school/college of their choice.
All applicants must be recommended by a school official.

Only one application per school will be accepted.

Applicant must be a high school senior scheduled to graduate in 2019.

Applicant must be from BBB Serving Greater Iowa, Quad City and Siouxland Region service area.

Applications must be submitted online no later than January 9, 2019 by midnight.
Judging Criteria
50% Essay
20% School Involvement
20% Community Involvement
5% Future Plans
5% Letters of Recommendation
https://www.bbb.org/iowa/torch-awards-for-ethics/student-of-integrity-scholarship/
United States JCI (Jaycee International) Senate Foundation Scholarship – due January 11, 2019
-$1,000 grants awarded to graduating high school seniors in the United States who plan to continue their education at accredited post-secondary colleges, universities or vocational schools.
Online application: http://www.usjcisenate.org/programs/scholarship
Strayer-Rairden Scholarship in Physics – January 31
http://www.physics.uiowa.edu/undergraduate-program/undergraduate-scholarships-and-awards/strayer-rairden-scholarship-physics
-$1,000 each year, renewable for up to 3 successive years following the initial award
-must be from the state of Iowa
-must have applied for admission to The University of Iowa and declared physics or astronomy as a major
Tribute Award – January 31, 2019
Any current high school Senior who meets the following qualifications is eligible:
-Is enrolled in an accredited public or private high school in the United States
-Has at least 2.75 cumulative grade point average (GPA) on a 4.0 scale for the 9th and 10th grades
-Demonstrates accomplishments in Leadership and Community Service and has faced a significant roadblock or challenge.
-To apply online, go to https://www.discover.com/student-loans/scholarships/award.html
Dora Ossian Eastlack Scholarship
Candidates shall be enrolled at or intending to enroll at the University of Nebraska-Lincoln or the University of Nebraska at Omaha. First preference shall be given to the Valedictorian of Stanton High School. Second preference shall be given to the Salutatorian of Stanton High School. Third preference shall be given to a graduate of Stanton High School majoring in Journalism. Fourth preference shall be given to a graduate of Stanton High School with good academic standing.
ANNOUNCEMENTS
5th Quarter
Food, Friends, and Fun for 7th-12th grades meet in the Mamrelund Lutheran Church basement till 10:30 PM after home Friday night
basketball games.
JHUG and CYO Christmas Caroling
JHUG and CYO will meet at the Mamrelund Lutheran church Sunday, December 16th, at 5:00 PM to go Christmas Caroling. There will be a pizza party to follow. Please bring a friend!
COMING EVENTS
Friday, 14th 3:30-Junior High Girls Basketball with Fremont-Mills, Here
3:45-Junior High Boys Basketball at Fremont-Mills
6:00-Varsity Basketball at Fremont-Mills, Here
Tuesday, 18th 3:30-Junior High Boys Basketball with Heartland Christian, Here
4:30-Junior Varsity Boys Basketball with Heartland Christian, Here
6:00-Varsity Basketball with Heartland Christian, Here
Thursday, 20th 7:00-Christmas Concert
Friday, 21st 1:05/1:15-Early Dismissal
4:30-Junior Varsity Boys Basketball with Clarinda Academy, Here
6:00-Varsity Girls Basketball with South Page, Here
7:30-Varsity Boys Basketball with Clarinda Academy, Here
BREAKFAST MENUS DECEMBER 17-21
Monday

Pancakes

Muffin/Fruit

Juice/Milk

Tuesday

Omelet

Toast

Muffin/Fruit

Juice, Milk

Wednesday

Sausage Gravy Pizza

Muffin/Fruit

Juice, Milk

Thursday

Waffle

Fruit

Juice/Milk

Friday

Scrambled Eggs

Sausage Pattie

Toast

Muffin/Fruit

Juice/Milk
LUNCH MENUS DECEMBER 17-21
Monday

Hamburger/Bun

Lettuce/Tomato

Potato Wedges

Baked Beans

Mixed Fruit

Cherry Crisp

Milk

Tuesday

Walking Taco

Lettuce/Cheese

Diced Tomatoes

Refried Beans/Corn

Pineapple/Oranges

Butter Sandwich

Milk

Wednesday

Burrito/Hot Dog

Corn

Tomato Juice

Mandarin Oranges

Pears

Milk

Thursday

Creamed Turkey

Mashed Potatoes

Green Beans

Sweet Potatoes

Peaches/Mixed Fruit

Jello/Rye Bread

Milk

Friday

Stuffed Crust Pizza

Lettuce

Carrots

Pears

Applesauce

Milk
It is the policy of the Stanton Community School District not to discriminate on the basis of race, color, national origin, sex, disability, religion, creed, age (for employment), marital status (for programs), sexual orientation, gender identity and socioeconomic status (for programs) in its educational programs and its employment practices. There is a grievance procedure for processing complaints of discrimination. If you have questions or a grievance related to this policy please contact Mrs. Sheila Mainquist, 605 Elliott St., Stanton, Iowa 51573, smainquist@stantonschools.com, (712) 829-2162.