STANTON COMMUNITY SCHOOL BULLETIN SEPTEMBER 28, 2018
SCHOOL ACTIVITIES
Junior Class Magazine Sales
The Junior Class Annual Magazine Fundraiser is in its last week! All members of the junior class are selling magazines subscriptions and renewals. We appreciate your continued support of this fundraiser and the proceeds will assist the juniors in planning the 2019 Jr/Sr Prom. Please contact the school at 829-2162 if you are interested in purchasing a subscription and are not contacted by a junior class student or scan the code to the left which will take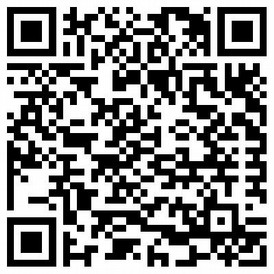 you to the website which will allow you to order magazines and still support the juniors. If you have an IPhone open your camera and put it on the QR code and then click on the link it brings up. If you have an android phone download a QR Code app.
Need of Pumpkins
FCCLA is in need of pumpkins to decorate for a pumpkin decorating contest. If you have just a couple or 10 pumpkins, please call the high school office at 712-829-2162.
Blood Drive Thank You
Thank you to all who donated to the recent Red Cross Blood Drive that was sponsored by FCCLA. We had 37 donors that donated 27 pints and 8 first time donors. There was a competition between the seniors and the juniors as to which class could donate the most blood and the seniors won. Our next blood drive is Wednesday, December 5th-hope to see you there.
Homecoming
Homecoming preparations are underway for September 28th. This year the theme is "Hollywood Magic".
The festivities begin with spirit week with each day having a theme. Students are asked to show their school spirit and dress accordingly.
Friday-Purple Day
Congratulations to Queen Shelby Brockshus and King Thomas Bates who were crowned Wednesday night. The rest of the royal court is as follows: Seniors: Savanna Moffett, Mallorie Wookey, Luke Brochshus, and Brett Silva; Juniors: Madalyn Johnson and Keygan Day; Sophomores: Alyssa Resh and Colby Royal; Freshmen: Allie Sandin and Carter Johnson; Flower Girl Harper Allen and Crown Bearer Cylin Williams.
Pictures of the court will be taken at 12:30 p.m. by Strickland Photography on the west side of the school today.
The parade is at 1:30 PM and the game against Essex/South Page starts at 7:00 PM.
Homecoming Parade
Homecoming is today. The "Kiddie Parade" is always a popular part of the parade. There are three categories for the "Kiddie Parade" – Vehicle, Pet and Costume. All students in 6th grade and below are encouraged to participate and show their enthusiasm and pride in support of our Vikings! Sign up for the "Kiddie Parade" will be in a different location this year. There will be an awning on the corner of Broad and Center Street (north of FMTC) for kiddie parade sign up only! All children interested in being in the kiddie parade should report to the awning between 12:45 and 1:10 today. All entrants should be checked in prior to 1:15 PM. The Homecoming Parade begins at 1:30 PM
ATHLETICS
MidAmerican Energy Night
The Homecoming football game with Essex/South Page tonight will be sponsored by MidAmerican Energy. Thanks to Wes Royal and MidAmerican for this donation.
Viqueen Volleyball
On Saturday, September 22nd, the varsity team traveled to Bedford for the Bedford tournament. In pool play, the team won matches against East Union, dropped a close 3-set match to East Mills and dropped their match to Central Decatur. There was a 3-way tie for second from their pool but due to point differential, the Queens proceeded to consolation play as a third place seed. In the consolation match, the Viqueens were victorious over Bedford in two sets. On Thursday, the Viqueens will travel to Bedford for a non-conference match. Next week, the squad is in action in the Corner Conference Tournament. In round one, the Queens will take to the
court against Griswold at home on Monday, October 1st. Junior varsity action is slated for 5:30 followed by varsity.
This Saturday, September 29th, the varsity Viqueens will travel to the Tri-Center tournament. The schedule is as follows (games begin at 8:30 with next match following a brief warm up:
8:30 Stanton vs. Lawton-Bronson
Stanton vs. Westwood
Stanton vs. Fremont Mills
Stanton vs. Tri-Center
Stanton vs. Red Oak
Admission is $5.00 for adults and $3.00 for students.
Viking Football
Last Friday, the Vikings struggled in the first half, only scoring 6 points against the undefeated East Mills Wolverines. However, the team regrouped and made some adjustments at half-time and scored 34 points in the second half to pull off the upset 40-20. After 4 games in a row on the road, the Vikings will return for their Homecoming game to take on the Essex Trojans. Essex brings a whole lot of speed to the game and both teams will be playing to take home "The Shield" as victors of the Swede Bowl. The presentation of the "The Shield" will be made on the field immediately following the game. Kickoff is at 7:00 PM! Go Vikings!
Junior High Volleyball
The junior Viqueens hosted Hamburg on Monday, September 24th. The team won all five of their sets with game scores of 25-8, 25-18, 25-14, 25-15, 25-16. The team does not have games scheduled for next week due to Corner Conference tournament play and will be back in action on Monday, October 8th, at the Fremont-Mills JH Tournament which begins at 4:00 PM. *An addition to the junior high schedule is the Stanton Tournament on Saturday, October 13th. More info to come! Please add to your calendars.*
Junior High Football
The Junior High football team gathered their second win of the season on Monday night with a 76-0 win over the Griswold Tigers. With the win, the boy's record moves to 2-1 on the season. Up next they travel to Bedford on October 1 to take on the Bulldogs. Thank you for all of your support so far this season and we hope to see you at our last three games! Go Vikes!
ANNOUNCEMENTS
Senior Citizen's Center Pie & Coffee
Pie and coffee will be served at the Senior Citizen's Center on Pancake Day today between the hours of 11:00 AM-3:00 PM for a free will donation. It's the perfect place to enjoy a visit with friends!!
Covenant Church Bake Sale
The Women's Ministries of the Covenant Church will be holding a bake sale on Pancake Day at Rick's Toys building on Main Street. Stop in to select homemade Swedish rye bread, ostakaka, pies, rolls, and other baked goods between the hours of 10:30 AM to 2:00 PM.
Nerf Wars - Episode 1: A New Hope
Middle School students (grades 6-8) are invited to participate in a post-Homecoming game epic Nerf War. Join us at the Stanton Evangelical Covenant Church immediately following the Homecoming game tonight and we'll battle it out against evil forces until 11:00 PM. Bring your Nerf gear and a buddy. Snacks and drinks will be provided. For more information, call Shawna Olson at 712-621-1018 or Emily Martin at 641-891-4338.
Stanton Booster Club
Stanton Booster Club will be selling their new Stanton apparel at the Pancake Feed today from 11:00 AM-12:30 PM. Please note the new location-we will be set up inside the Old Stanton Lumberyard where the pancakes are being served. We have lots of new fun items available.
Please join us from 5:00 PM-6:30 PM for a tailgate meal served in the High School concourse before the game, meal will be a ribeye sandwich, chips, beans, homemade dessert and drink for $8.00. We are looking forward to a fun filled homecoming week! Please join us in supporting our Vikings and Viqueens!
Trick or Treat on the Trail
Stanton Betterment Association's 12th Annual Trick or Treat on the Trail will be held on October 27th from 3:00-5:00 PM. They are in need of groups to pass out candy, hayrack ride helpers and approximately 400 little goblins. To sign up or for further information, call Jacque Bates at 829-2814 or email her at batesjnb@myfmtc.com. No dogs please. Trick or Treat at Accura Healthcare will be 3:00-4:00 PM.
5th Quarter
Fun, Food, and Friends! 7th-12th grades are welcome to Mamrelund Lutheran Church basement on home Friday night football games (except Homecoming) till 11:00 PM to "Hang Out" with your friends! Anyone wishing to support this through monetary donation to help purchase food. Please contact Susan Isaacson or Marti Clark Moffett. Thanks so much in advance for helping give our "kids" a safe place to "Hang Out"!
Homecoming 2020 Plans Begin
Homecoming 2020 will be here before we know it! The Stanton Homecoming Committee is looking for ideas and volunteers to help us celebrate Stanton's 150th Anniversary! The first meeting will be held on Sunday, September 23rd, at 5:00 PM in the Stanton Viking Center. If you are not able to attend but wish to be a part of the activities, please contact Jenna Ramsey at (712)829-2540. Everyone is welcome and invited to attend!
Stanton Strivers 4-H Club
The Stanton Strivers 4-H Club's first meeting will be September 30th, at 1:00 PM at the Stanton Fire Station. We will be leaving around 1:45 and head for Red Oak to make apple cider at Corbin Wolfe's. If you have any apples from trees, please feel free to bring them along.
4H online is now open – please go register on the website: https://iowa.4honline.com
First year members- there will be setup information for you to do online. There is a competition for the first club that reaches 40% - Stanton Strivers needs 10 members- prize is pizza party from the Montgomery County Extension Office!!!
You can call Marti, Amy or Michelle with any questions- see you on the 30th!!! Marti 712-370-7653, Amy 402-245-7851, Michelle 712-621-1676
JHUG & CYO
JHUG & CYO will have a kickoff for the year at the Isaacson's for games and a movie on Sunday, September 30th, at 7:00 PM for 7th-12th grades. Food will be provided. Please bring a lawn chair and a friend!
Scholastic Book Fair
The Scholastic Book Fair will be coming the end of October. It will be displayed in the elementary concourse. Check your school calendar for the dates of the fair.
COMING EVENTS
Friday, 28th 11:20/11:30-Early Dismissal
1:30-Homecoming Parade
5:00-Booster Club Tailgate Supper
7:00-High School Football with Essex/SP
Saturday, 29th 9:00-Tri Center Volleyball Tournament
Monday, 1st 1:05/1:15-Early Dismissal
4:00-Junior High Football at Bedford
5:30- Conference Volleyball Tournament, Here, Stanton vs Griswold
Junior Varsity Football CANCELLED
Tuesday, 2nd 7:30-Conference Volleyball Tournament at Sidney
Thursday, 4th 6:00/7:30-Conference Volleyball Tournament Finals at East Mills
Friday, 5th 7:00-High School Football at Sidney
Saturday, 6th 8:30-Indianola Invitational Volleyball Tournament
9:00-Red Oak Freshman Volleyball Tournament
BREAKFAST MENUS OCTOBER 1-5
Monday

Breakfast Pizza

Muffin/Fruit

Juice/Milk

Tuesday

Sausage Gravy

with Biscuit

Muffin/Fruit

Juice, Milk

Wednesday

Pancakes

Muffin/Fruit

Juice, Milk

Thursday

Omelet

Toast

Muffin/Fruit

Juice, Milk

Friday

Sausage Gravy Pizza

Muffin/Fruit

Juice, Milk
LUNCH MENUS OCTOBER 1-5
Monday

Pork Chopette/Bun

Lettuce/Tomato

Baked Beans

Ranch Potatoes

Apple/Mixed Fruit

Milk

Tuesday

Pizza

Lettuce

Carrots

Applesauce

Pears

Milk

Wednesday

Grilled Chicken/Bun

Lettuce/Tomato

Mixed Vegetables

Garbanzo Beans

Oranges/Peaches

Chocolate Cake

Milk

Thursday

Beef Fritter

Mashed Potatoes/Gravy

Cooked Carrots

Mixed Fruit

Mandarin Oranges

Roll

Milk

Friday

Corn Dog

Baked Beans

Sweet Potatoes

Macaroni Salad

Applesauce

Pineapple

Milk