STANTON COMMUNITY SCHOOL BULLETIN JANUARY 10, 2020
SCHOOL ACTIVITIES
Pink Out
FCCLA is sponsoring a Pink Out event on Tuesday, January 14th. The evening will start with a meal from 5:00-8:00 p.m. In the commons, there will be ducks (Chuck a Duck during the halftime of the boys game) and beads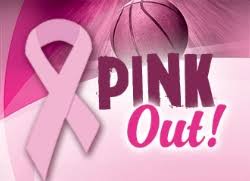 (Heads/Tails between the girls and boys games) to buy for a chance to win prizes. We will pass the bucket after the 1st quarter of the boys game. All of the money raised will go to the Montgomery County Relay for Life. Pass the Bucket, jersey auction, plus more. The basketball players jerseys will be available for silent auction on the 14th and will be available to be worn on Friday, January 17th.
Iowa Western Community College Honor Band
Congratulations to Levi Martin, Charles Davis, Riley Burke, and Kyla Hart on being selected to participate in the Iowa Western Community College Honor Band. They will be performing a concert with other select students from Iowa,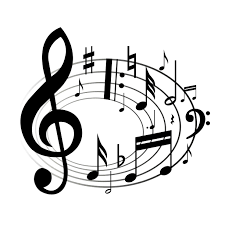 Missouri, and Nebraska on Monday, January 27th, in the IWCC auditorium.
Southwest Iowa Choral Directors Association Honor Choir
On January 23rd, Charles Davis, Cameron Sallach, Ryan Volquartsen, Amanda Benson, Ramona Allen-Bruno, and Mackenzie Rocha will participate in the SW Iowa Choral Directors Association Honor Choir. The concert will be at 7:00 p.m. in the Arts Center at Iowa Western Community College. Admission will be $5.00 for adults and $2.00 for students. The concert will feature the festival choir, under the direction of Kathy Simpson, and the IWCC 1st Edition Show Choir.
Large Group Speech Contest
The high school students have been practicing for the upcoming large group speech contest. This year, district contest will be at Fremont-Mills CSD on January 25th. A schedule for that day will be posted within the coming
weeks. The students have been working on a radio broadcast, TV broadcast, mime, and improv. We are excited for contest and are finishing up the final touches with our performances. Please stay informed with the school's Facebook for any recent updates and posts.
Music Meal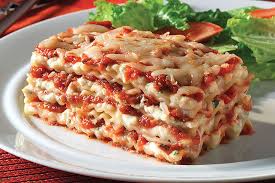 The Music Department will be having a Lasagna meal on Friday, January 17th, from 5:00-7:00 p.m. Cost will be $ 5.00 and includes salad, dessert, & drink.
ATHLETICS
Viking Basketball
The Viking basketball team played Fremont-Mills on December 20th and came away with a win, 72-39. The Vikings ended the 1st quarter on a good note on a 9-0 run to end the quarter and take a solid lead that we were able build on as the game went on. They came out in the 3rd quarter and put it away with a 20-5 run. The team shot 58% from the game and 80% from the line. Tyler Peterson had a personal best and his teammates did a good job of getting him the ball. The Vikings were very unselfish on offense and their defense really forced them into some tough shots. A good win for them going into the break.
On January 3rd the Vikings basketball team took on the Griswold Tigers and took another win, 69-26. The Viking defense forced turnovers which they converted into some good looks and quick
points to take 39-11 lead at half. Colby Royal came off bench and really sparked the team on both ends of the court and was a big part of the 36-5 run during 1st quarter and the 2nd quarter."
The Vikings Junior Varsity basketball got a good win at Griswold on January 3rd, 37-19. The team got out to a good lead of 19-2 and 25-8 at half. A good solid win that everyone contributed to.
Junior High Girls Basketball
The junior high girls have been in action this week! On Monday, the team traveled to Hamburg. It was a physical game and the Viqueens lost, 29-41. We then played twelve minutes of continuous clock. The Queens finished with a W, 9-6. On Tuesday, the team went to Clarinda Lutheran for another game. The Warriors were competitive for all four quarters. They had a fast tempo offense and a solid defense. The final score was Stanton 30 and Clarinda Lutheran 42. Then we played two extra quarters and came away with a win, 29-8. Yesterday the Viqueens traveled to Fremont-Mills. It has been a busy week for the team! Thanks for the positive community support!
Junior High Boys Basketball
The Junior High boys basketball team kicked off the second half of their season Monday night in Hamburg. After a back and forth battle with multiple lead changes, the boys came out with the 48-45 win. The win moved their season record to 6-3. They took on the Fremont-Mills Knights yesterday. Come out and support the boys! Go Vikes!
GUIDANCE
Scholarships
Darryl Jahn Memorial Scholarship-due Jan 11 On-Line
Better Business Bureau - Student of Integrity Scholarship
January 13
Robert E. Byers Scholarship Trust – January 30
Elks National Foundation due January 31
Strayer-Rairden Scholarship in Physics – January 31 On-Line
Dora Ossian Eastlack Scholarship
Candidates shall be enrolled at or intending to enroll at the University of Nebraska-Lincoln or the University of Nebraska at Omaha. First preference shall be given to the Valedictorian of Stanton High School. Second preference shall be given to the Salutatorian of Stanton High School. Third preference shall be given to a graduate of Stanton High School majoring in Journalism. Fourth preference shall be given to a graduate of Stanton High School with good academic standing.
FFA Scholarships – due Jan 15
John Deere Scholarship-Feb 15 On-Line
Iowa 4-H Scholarships - February 1 On-Line
Masonic Scholarship - due February 1
https://grandlodgeofiowa.org/docs/scholarship/MasonicScholarshipApplication2020.pdf
The Iowa Arts Scholarship for the Arts - due February 1
COMING EVENTS
Friday, 10th 7:00-Varsity Boys Basketball at Clarinda Academy
Monday, 13th 1:05/1:15-Early Dismissal
Tuesday, 14th 4:15-Junior Varsity Basketball with Sidney, Here
5:00-FCCLA Pink Out and Meal
6:00-Varsity Basketball with Sidney, Here
Thursday, 16th 4:30-Junior Varsity Boys Basketball at SW Valley
6:15-Varsity Basketball at SW Valley
Friday, 17th 4:15-Junior Varsity Basketball with Griswold, Here
5:00-Music Meal
6:00-Varisity Basketball with Griswold, Here
Mid-American Energy Sponsorship Night
ANNOUNCEMENTS
"Crafting from the Heart" DIY Workshop
Stanton Old Lumberyard Event Center and Bella Notte Pampered Artist Retreat present "Crafting from the Heart" on Sunday, January 26th, from 2:00 p.m.-4:00 p.m. Create two Valentine's Day cards and one shelf sitter. Choose one design for $25.00 or make it double-sided using both designs for $35.00. Sign up at www.bellanotteretreat.com today!
Stanton Public Library Board
Due to a resignation there is an opening on the Stanton Public Library Board. Anyone interested, call Jerry Gilliland at 712-829-2290.
Book Club
Learning Opportunity: Understanding Extreme Weather
We all know that we've experienced unusual and harsh weather fluctuations in the past few years. What is a polar vortex? What's a bomb cyclone? Are oceans getting warmer? Are ocean levels rising? Why are there so many fires in California and Australia? Why is it happening? What's going on? Have you had those questions, too?
"We the People" Book Club, a multi-county group of individuals reading and studying current events books, will sponsor a community learning opportunity at 2:00 p.m. on Sunday, January 12, 2020, Villisca Community Building. James and Jan Norris will be the presenters for the event. They are trained Climate Reality Leaders and are two of the thousands of volunteers in 135 countries who have been trained to educate the public about the changes in our global climate.
This free event is open to anyone interested. It is our hope that it will provide valuable information as we all navigate our way through the weather uncertainty in today's world.
BREAKFAST MENUS JANUARY 13-17
Monday

Sausage Gravy Pizza

Muffin/Fruit

Juice/Milk

Tuesday

Scrambled Eggs

Sausage Pattie

Toast

Muffin/Fruit

Juice/Milk

Wednesday

Breakfast Bar

Muffin/Fruit

Juice/Milk

Thursday

Long John

Muffin/Fruit

Juice/Milk

Friday

Pancake & Sausage

on a Stick

Muffin/Fruit

Juice/Milk
LUNCH MENUS DECEMBER JANUARY 13-17
Monday

Fiestada

Lettuce

Corn

Pears

Applesauce

Milk

Tuesday

Orange Chicken

Brown Rice

Cooked Carrots

California Vegetables

Apple/Peaches

Roll

Milk

Wednesday

Mini Corn Dogs

Mac & Cheese

Green Beans

Smiley Potatoes

Fruit Medley

Pineapple

Milk

Thursday

Chili

Carrots

Pears

Applesauce

Cinnamon Roll

Milk

Friday

Chicken Pattie/Bun

Lettuce/Tomato

Mixed Vegetables

Tomato Juice

Tropical Fruit

Mandarin Oranges

Milk
It is the policy of the Stanton Community School District not to discriminate on the basis of race, color, national origin, sex, disability, religion, creed, age (for employment), marital status (for programs), sexual orientation, gender identity and socioeconomic status (for programs) in its educational programs and its employment practices. There is a grievance procedure for processing complaints of discrimination. If you have questions or a grievance related to this policy please contact Mrs. Sheila Mainquist, 605 Elliott St., Stanton, Iowa 51573, smainquist@stantonschools.com, (712) 829-2162.