STANTON COMMUNITY SCHOOL BULLETIN AUGUST 23, 2019
Stanton Schools will be sending out weather announcements through JMC this year. If you receive a text from 833-939-1277 please tag it as from Stanton Community School.
NEW TEACHERS
Mrs. Isaacson-Junior High/High School Math Teacher
I live near Shenandoah with my husband, Todd. I graduated from Northwestern College, Orange City with my Bachelor's in Mathematics and Secondary Education Endorsement. I earned my Master's in School Mathematics from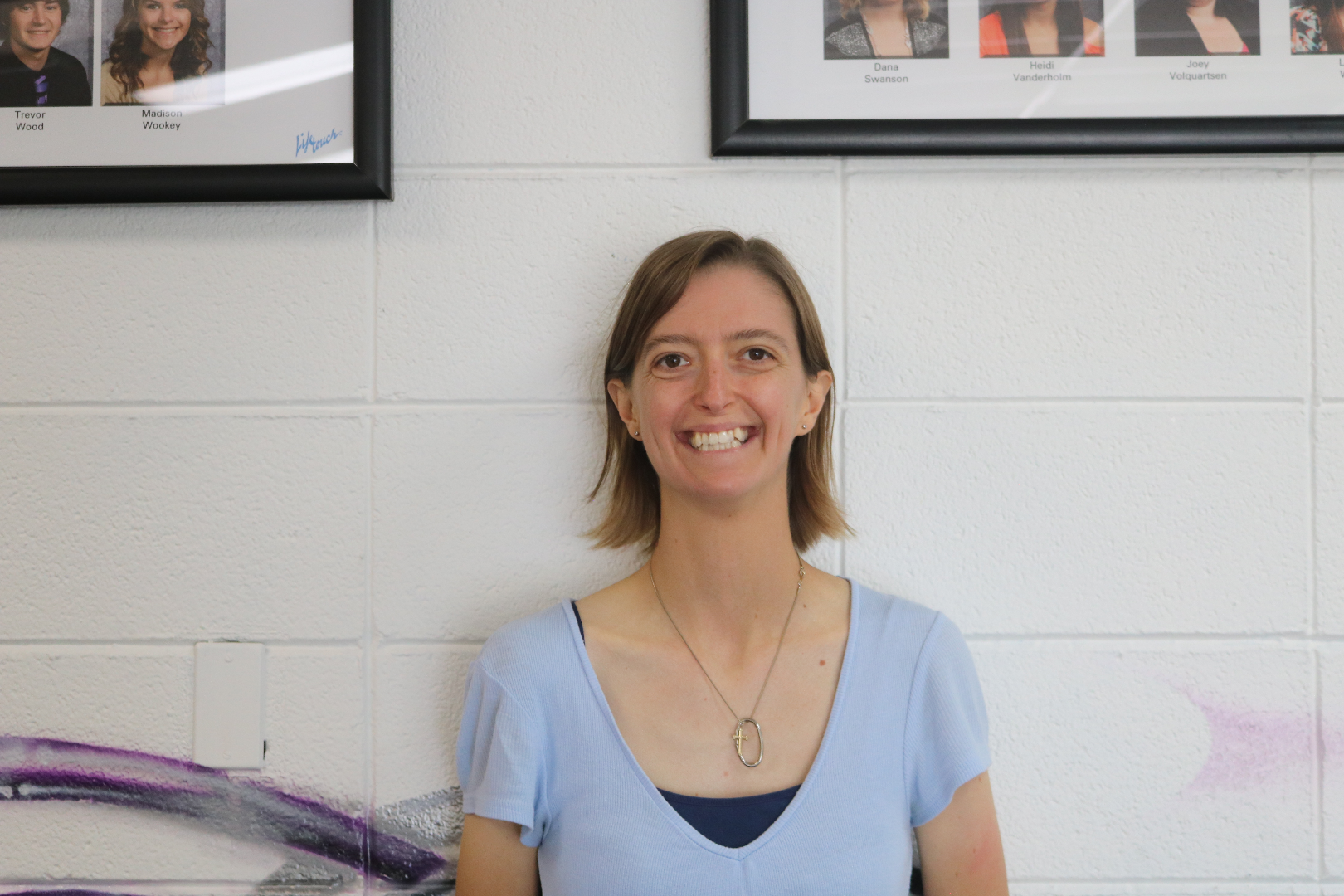 Iowa State University. This semester, I will be teaching Math 6, Math 7, Pre-Algebra 8, Algebra I, Algebra II, and SWCC College Algebra with Trigonometry. I look forward to a great year being a Viqueen!
Mrs. Oster 3rd Grade
My name is Laura Oster, and I will be teaching 3rd grade. I live in Red Oak with my husband, Lucas. I graduated from Northwest Missouri State University with a Bachelor of Science in Elementary Education, a minor in Early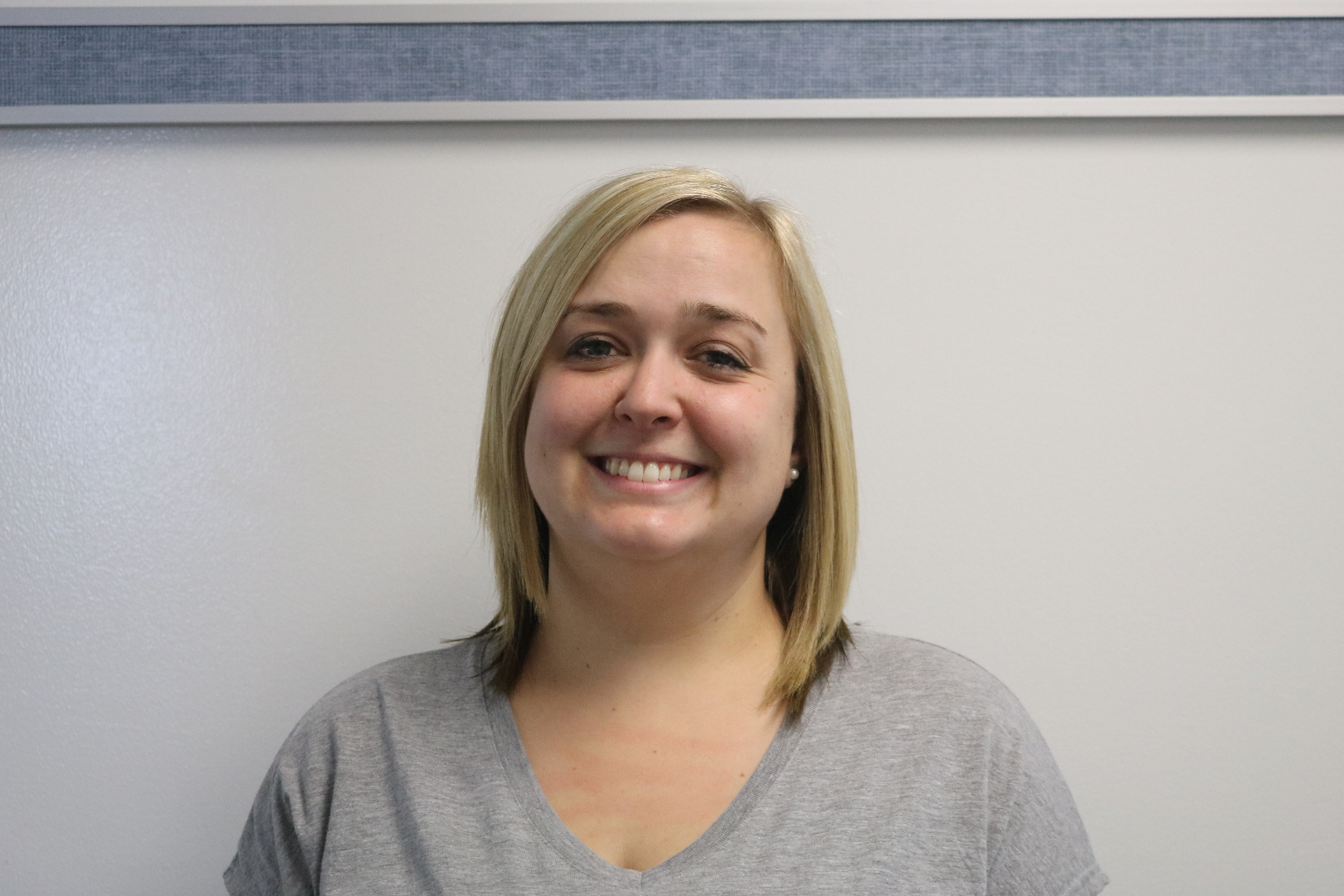 Childhood, and a Reading Endorsement. I have been teaching for 4 years, all in 1st Grade at Glenwood Schools. I am excited to be in Stanton and closer to home!
ATHLETICS
Season Passes
Stanton fans that have purchased season passes please show the pass to the ticket taker at all the athletic events. If you have not purchased a season pass or any sport pass, they may be purchased from the high school office.
Casey's/Stanton Gold Cards
The football and volleyball teams are selling Casey's/Stanton Gold cards as a fundraiser. The school has the cards available for $20.00 in the high school office if interested. Great values on pizza, subs, gas, etc.
Viqueen Volleyball
The 2019-20 Viqueen Volleyball season is underway! The team has been working very hard during pre-season practices and is excited to be back on the court. We open our season at home on Tuesday, August 27th, as we take on the Tigers of Lenox. Junior Varsity action will begin at 5:30 followed by the varsity match. On Thursday, August 29th, the Queens will travel to Tabor for a conference match against Fremont-Mills. Please come out and cheer the girls in purple on to a victory in the first matches of the new season!
Change to HS Volleyball Schedule
There are a couple of calendar changes for volleyball to the school calendar. On Monday, September 9th, the JV team will travel to Sidney (instead of Sept 16th). The team will play at 7:00 and 8:00 PM on that evening. On September 12th, we will host a triangular with East Mills and Bedford. More information regarding that schedule will be in an upcoming bulletin.
Jr. High Volleyball
The junior high volleyball team began regular season practices today. Many of the girls were able to attend the team camp this week and we are excited to begin a new season! The team will open with their first matches of the season on Thursday, August 29th, as we travel to Tabor to take on the Fremont-Mills team. Game time is 3:45. We hope to see you there!
Fall Sports Picnic
Thank you to all of the football players, volleyball players and cheerleaders and their parents for attending the Fall Sports picnic that was held on August 9th. A special "Thank You" to the Tibben family for hosting the large gathering! We had a wonderful turn out and a delicious meal!
Softball
The Stanton Viqueen Softball team ended their season with a record of 12-11. We had 4 Essex players (2 sophomores & 2 8th graders) join our team this year and we so enjoyed having them be a part of our team along with Assistant Coach Truly Mothershead.
The team really improved on several things this year. We have a young team and with a few injuries this year, some of those younger players had to step into important rolls on the team. If you ask them,
they would say they were nervous but we coaches really could not tell. Due to the injuries we also had to moved some of our
upperclassmen around to different positions and they never complained, they just did what needed to be done.
Just a couple highlights from our season were: getting 2nd place at the Shenandoah tournament (we missed 1st place by 1 run) and we beat state ranked Murray 5-2.
Awards:
E. Wayne Cooley "You Can Award"
Devin Isaacson was awarded the 2019 E. Wayne Cooley "You Can Award".
This award is awarded by the IGCA in appreciation of the longtime Executive Secretary of the Iowa Girls High School Athletic Union, E. Wayne Cooley. Mr. Cooley is a builder; under his leadership the IGHSAU was transformed into the nation's leading high school program for girls.
The "You Can" Award illustrates the qualities of determination, character, and the values of pursuing victory with honor. These are attributes Mr. Cooley, the Iowa National Guard and the Iowa Girls' Coaches Association are proud to represent.
The purpose of this award is to recognize inspirational Iowa Girl athletes. Criteria for this award is the athlete must show the elements of good character (trustworthiness, respect, responsibility, fairness, caring and citizenship). Any athlete who influenced their team in a positive manner while demonstrating great character, overcoming great odds or sacrifice.
All-Conference Awards
Ali Silvius – 1st team elite selection infield
Shelby Brockshus – 1st team outfield
Sami York – 1st team utility
Devin Isaacson – 2nd team catcher
Marleigh Johnson – 2nd team infield
Kaitlyn Bruce – 2nd team utility

Brooklyn Adams – honorable mention infield
All-District Softball
2019 KMAland Conference Softball Awards
Red Oak Express All-Area Softball Awards
Devin Isaacson – Captain & 1st team utility
Marleigh Johnson – 1st team infield
Ali Silvius – 2nd team infield
Jenna Stephens – 2nd team outfield

Kaitlyn Bruce – honorable mention pitcher

Sami York – honorable mention catcher

Brooklyn Adams – honorable mention

Kami Tibben – honorable mention
All-State Awards
Ali Silvius – honorable mention
We are very proud of this team and we can't wait to see what the future holds for this team. Keep working hard in the off season!!
PRINCIPAL.
The action is really beginning to increase and will culminate with the first day of school and also the opening of the football season. It is always an exciting time. The JH and HS volleyball and football teams and cheerleaders have been practicing and are ready for their seasons to begin. We sure welcome everyone back and hoping that the year will be successful in many ways for students, parents and all staff. We are always thankful for the Stanton community for their support of the school's activities and are truly interested in helping each student be successful. Our staff is ready to begin working with the students and hope they are ready to accept the challenge of the new year and the high expectations we have at Stanton Community School.
GUIDANCE
High school students will have until Wednesday August 28th, to notify the office of changes to their schedules. They will need to have it approved by Mrs. Mainquist and then get a change of schedule sheet from the office. The classroom teachers and parents must sign this form. It must be returned to the office by Thursday morning at 8:10 AM. Students wishing to drop an online college class must do so by Wednesday, August 28th.
ANNOUNCEMENTS
Youth Group
Youth group is starting for 6th-12th grade students on Wednesday September 4th! Everyone is welcome, no registration is necessary. We meet at the Covenant Church.
After School Bible Club
After School Bible Club starts on September 18th after school until 5:00 PM. It is open to kindergarten- 5th grade students. Go to www.stantoniowa.org and click "Bible club" to register.
COMING EVENTS
Friday, 23rd 7:00-High School Football at Murray
Monday, 26th 1:05-1:15 PM-Early Dismissal
Tuesday, 27th 5:30-High School Volleyball with Lenox, Here
Thursday, 29th 3:45-Junior High Volleyball at Fremont-Mills
5:30-High School Volleyball at Fremont-Mills
Friday, 30th 7:00-High School Football at Lamoni
Monday, 2nd No School, Labor Day
Band Marches at Essex
BREAKFAST MENUS AUGUST 26-30
Monday

Pancake & Sausage

on a Stick

Muffin/Fruit

Juice/Milk

Tuesday

Fruit Pocket

Muffin

Juice, Milk

Wednesday

Donut Holes

Muffin/Fruit

Juice, Milk

Thursday

Sausage, Egg, & Cheese

on a Biscuit

Muffin/Fruit

Juice, Milk

Friday

Breakfast Burrito

Muffin/Fruit

Juice, Milk
LUNCH MENUS AUGUST 26-30
Monday

Rib/Hot Dog

Baked Beans

Tri-Tater

Mandarin Oranges

Pineapple

Milk

Tuesday

Chicken Alfredo

California Vegetables

Lettuce

Pears/Apple

Breadstick

Milk

Wednesday

Chicken Pattie

Lettuce/Tomato

Mixed Vegetables

Tomato Juice

Fruit Medley/Applesauce

Milk

Thursday

Pork Pattie

Mashed Potatoes/Gravy

Cooked Carrots

Peaches/Mixed Fruit

Roll

Milk

Friday

Sloppy Joe

Baked Beans

Cheesy Broccoli

Pineapple

Apple Crisp

Milk
ANTI-BULLYING/HARASSMENT POLICY
Harassment and bullying of students and employees are against federal, state and local policy, and are not tolerated by the board. The board is committed to providing all students with a safe and civil school environment in which all members of the school community are treated with dignity and respect. To that end, the board has in place policies, procedures, and practices that are designed to reduce and eliminate bullying and harassment as well as processes and procedures to deal with incidents of bullying and harassment. Bullying and harassment of students by other students, by school employees, and by volunteers who have direct contact with students will not be tolerated in the school or school district.
The board prohibits harassment, bullying, hazing, or any other victimization, of students, based on any of the following actual or perceived traits or characteristics, including but not limited to, age, color, creed, national origin, race, religion, marital status, sex, sexual orientation, gender identity, physical attributes, physical or mental ability or disability, ancestry, political party preference, political belief, socioeconomic status, or familial status. Harassment against employees based upon the employee's race, color, creed, sex, sexual orientation, gender identity, national origin, religion, age or disability is also prohibited.
PARENTS HAVE THE RIGHT TO KNOW THE QUALIFICATIONS OF THEIR CHILD'S TEACHER(S)
The Stanton Community School District ensures that parents will be notified in writing if their child has been assigned, or has been taught by a teacher for four or more consecutive weeks by a teacher who is not considered highly qualified.
WELCOME BACK TO SCHOOL!!