STANTON COMMUNITY SCHOOL BULLETIN DECEMBER 13, 2019
PEANUT/NUT AWARENESS POLICY
At Stanton Schools, it is our top priority to ensure the safety of all students, staff, and visitors. The incidence of food allergies is rising rapidly, and therefore the following changes will be effective after the students return from the Christmas break.
All treats brought into the school must be commercially prepared and packaged with an ingredient label. Students will not be allowed to pass out treats that do not meet these requirements.

Students that bring "cold lunch" to school will have a designated table to sit at in the lunchroom. Note: Students are allowed to bring peanut and tree nut containing products to school for cold lunch but should not eat any nut containing products anywhere in the school other than the designated cold lunch table.

No peanut/tree nut products will be served by staff-including ala carte items.

All bars for sale at the concession stand must be individually bagged or wrapped.
The complete peanut/nut awareness policy can be found on the school website at stantonschools.com.
Please feel free to contact the school with any questions at 712-829-2162
SCHOOL ACTIVITIES
Give the Gift That Keeps on Giving
The yearbook staff is offering gift certificates for the 2020 yearbook, "EVERYTHING HAPPENS 4 A REASON". The cost of the book is $50.00, icons are $3.50, and personalization is $6.00. Give the perfect gift–a memory album of all of the moments that will happen this school year! Contact Tammy Boyer, Christi Elwood, or Bevin Griffen at 829-2162 to get your yearbook gift certificate.
Blood Drive Thanks
Thank you to all who donated blood at the FCCLA blood drive this week. We met our goal which will potentially save 99 lives! It will help fund scholarships for seniors too. We will be hosting another one in a couple months-look for more details in future bulletins.
Pink Out
FCCLA will be hosting a Pink Out event on Tuesday, January 14th. We will be sponsoring fundraising activities between now and then. T-shirts will be in later next week - look at Facebook and the school website for more details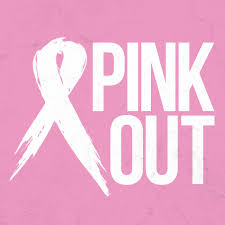 about their arrival. Activities that are planned (so far) will be a Breakfast for Dinner meal before the varsity games begin, Chuck a Duck, dance team performance, 3 point pledges, Pass the Bucket, jersey auction, plus more.
Santa Lucia – Elementary/6th Grade Students
The annual Santa Lucia Festival of Lights will be Saturday, December 14th, at the Stanton High School Gym, beginning at 7:00 PM. Grades K-6th will take part in the Festival. Ms. Schmidt would like the children to be at the gym between 6:45–6:50 PM, SEATED QUIETLY, on the stage bleachers on the north end of the stage. The Fourth, Fifth and Sixth grade students should go to the weight room no later than 6:50 PM. It is very important for every student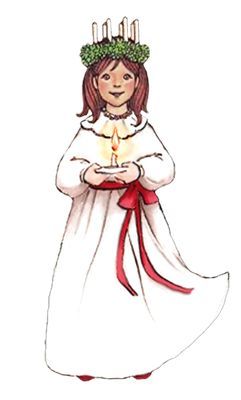 to participate as it is part of the music curriculum and their music grade.
The students should wear the following:
Boys: White shirts, dark pants, red vest or bow/ribbon tie (if you have one) or red suspenders.
Girls: White blouse, red, blue or yellow skirt, striped apron (if you have one), red tights or knee socks and floral rings for your hair (if you have one)
*We will have clothing items for the student's outfits in the elementary office after the Thanksgiving holiday. Please send your student to elementary office if they need anything.
Food Drive
The 5th grade class would like to have a Holiday Food Drive to help area families. We want to have a contest for K-5th classes, to see who can "rack up" the most points from now until December 20th.
Please bring items to your homeroom class. They will be picked up and counted daily by the 5th grade class. We are thankful for the support during this holiday season!
The following point system will allow us to see which class can earn the most points. The elementary class winner will earn a movie and pizza party in January!
PLEASE, WHEN DONATING ITEMS, MAKE SURE THEY ARE NOT OUTDATED!!
5 Points
Cereal, Peanut Butter, Toilet Paper, Laundry Detergent, Cake Mixes, Canned Tuna/Chicken, Hamburger/Tuna Helper
4 Points
Flour, Sugar, Spaghetti Sauce, Canned Meals (SpaghettiOs, ravioli, stew, or chili), Soups
3 Points
Macaroni and Cheese, Brownie/Muffin Mixes, Instant Mashed Potatoes, Beans, Oatmeal, Crackers, Rice, Paper Towels, Kleenex, Juice
2 Points
Dish Soap, Hand Soap, Body Soap, Shampoo, Toothpaste, Toothbrushes, Mouthwash, Pizza Sauce, Pasta, Pie Filling
1 Point
Any Canned Good (fruits and vegetables), Boxed Jell-O, Boxed Pudding
We look forward to helping the people in our community and having a fun contest while doing it! Thank you very much!
Gifts for Blank Children's Hospital
This year the elementary classes will be collecting (new) markers, colored pencils, Elmer's glue, inexpensive earbuds, $5 gift cards to Target, Casey's or Amazon to donate to Blank Children's Hospital in Des Moines and Children's Hospital in Omaha. Please help us collect these items to make some children's Christmas a little brighter. The last day to donate is Friday, December 20th. Thank you!
ATHLETICS
Viqueen Basketball
The Viqueens finished off last week going 1-1 and moving their record to 4-1 on the year with a 70-20 win over Riverside and a 51-60 loss to arch rival Sidney. In the Riverside game Stanton saw 5 players reach double figure scoring led by Marleigh Johnson with 15, Kami Tibben 13, Abby Burke and Hope Ogletree with 12 each and Jenna Stephens 10 points.
Friday the Queen's traveled to Sidney for the first Corner Conference match of the year. Sidney's more experienced group surged in front the 1st quarter taking a 16-10 led. The Queen's fought back winning the 2nd and 3rd quarters but still down 44-43. Coach Snyder said, "It came down to the 4th quarter, we needed to hit some critical shots and did not down the stretch and they did. Once they got a lead late in the game and we had to foul, they took care of business." Sidney hit 14-18 free throws for the game, icing the victory in the end. Stanton was led by Jenna Stephens 15 points and 10 rebounds and Kami Tibben with 10 points.
The Queens entertained Heartland at home last night and will travel to Malvern to take on East Mills tonight.
Viking Basketball
The JV boys got off to a very good start by beating Riverside in their first game of the year. We got a lot of steals that we were able to convert to some easy baskets and overall rebounded pretty well. A good win for the Vikings to start the season.
The Varsity Vikings got off to a good start by taking down the Clarke Indians in a non-conference game by a score of 68-35.
The Vikings got a good win on the road at Riverside on December 5th by a score of 66-34.
Last Friday the team played Sidney. Coach Blunt said, "We got off to a 18 -7 lead and Sidney got some shots to fall to eventually take a 50-45 lead with 4 min left. From there Keygan Day and Tyler Peterson hit some big shots to help us take the lead and we were able control the rest of the game. A big early conference win at a tough place to play." The team came away with the win, 71-60.
Junior High Girls Basketball
The junior high girls' basketball season is underway. The team is working to improve at each practice and game. We have also modified our practices to adjust, due to the Viking Center gym being under construction. The team is fourteen girls strong, which is a new high of participants in the last five years. We are able to compete in two full games each night out.
The Viqueens opened the season with Bedford. It was a physical game with Bedford winning 23-20. The girls then played two extra quarters and lost 22-34. Next on the schedule was East Mills, it was a home game with the Viqueens winning 47-9. We also played East Mills in two extra quarters, winning 24-5. Stanton then traveled to Lenox to compete in one full game. It was an uptempo game, Lenox won 57-46.
This past Friday, the team was in action with the Sidney Cowgirls. It was fast paced competition that went into overtime. Sidney came away with the win, 23-22. Then the Viqueens played two extra quarters, winning 17-5. On Tuesday, the team went up against the Griswold Tigers. Stanton finished with a W, 24-13. Then we played the Tigers for a second game and finished 35-8. Thursday we were in action with Heartland Christian.
This Tuesday the Queens will travel to Essex. It will be our last game before Christmas break. We have been thankful for the support this season! Go Viqueens!
PRINCIPAL
This week we want to recognize Shirley Maxwell. Shirley has been the School Business Official for 9 years for Stanton. She has also worked at Villisca, West Central of Stuart, Red Oak, New Market for the last 28 years. She is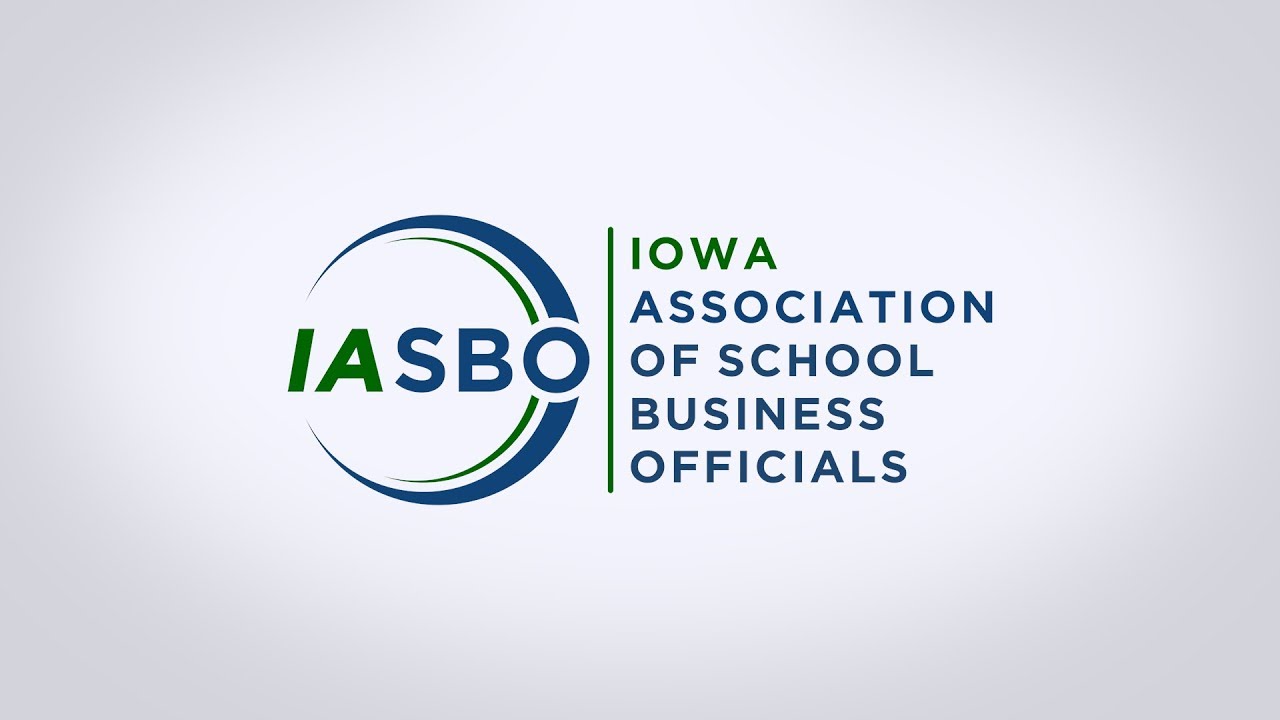 married to Doug and they recently celebrated their 50th anniversary. An interesting tidbit is that both of them were baptized as babies in the same church on the same day. They were eventually married in that same church. They have 2 daughters, Michelle and Melissa. They follow their 6 grandchildren in 4H and showing livestock throughout the year. We thank Shirley for her work and efforts to help make Stanton CSD a successful school district.
GUIDANCE
Scholarships
AXA Achievement Scholarship –December 15, 2019 Apply Early Online
Christina Hixson Opportunity Award – due December 15
Application procedures:
1. Complete and mail the application for the Hixson Opportunity Award by December 15 at http://www.dso.iastate.edu/hixson/application
2. File FAFSA by December 1 (Iowa State University deadline).
3. Complete the Iowa State University admission process by January 1.
4. Submit a recommendation from a guidance counselor, teacher, or community leader that specifically discusses your qualifications based on the Criteria for Eligibility.
National Wild Turkey Federation - due January 1 - Online
-must be a senior with a 3.0 grade point average
-must be pursuing a degree at an accredited institution of higher education
-must support the preservation of the hunting tradition and actively participate in hunting sports—a copy of a current hunting license is required
-must be willing to become a member of the National Wild Turkey Federation (Xtreme JAKES, student or regular membership)
-must be involved in school activities
-must demonstrate ability as a leader among his or her peers
-must demonstrate community involvement
-must submit an essay and autobiography exhibiting dedication to conservation
-must submit three letters of recommendation
-Local Scholarship Winner will receive a minimum of $250
-State/Provincial Scholarship Winner will receive a minimum of $1,000
-National Scholarship Winner will receive $10,000
-Forms available at http://www.nwtf.org/resource-library/detail/jakes-scholarship-application
ANNOUNCEMENTS
JHUG and CYO will meet Sunday, December 22nd, at 5:00 p.m. at Mamrelund Church to go Christmas Caroling followed by a pizza party. Bring a food pantry item. Please bring a friend & come join the fun!
Gift Ideas
The bustle of the Holidays is upon us, the Stanton Booster Club wishes everyone a safe and happy holiday season. If you're looking for Stanton wearables in a huge assortment of sizes and styles or Stanton caps, hats, scarves, or stadium seats please let us be a shopping stop for you! All make excellent gifts! Items are on display and available for purchase in the Stanton Elementary office or contact a Booster Club board member to help! Go Vikings and Viqueens!
Legion's Santa Claus
Stanton children up to and including second grades are to have a visit from Santa Claus the evening of Saturday, December 21st. Santa will not have time to leave the city limits, so country children are asked to arrange to be at the home of a friend or relative in town. If the children don't have a place in town to go, please bring them to the Legion Hall at 7:30 PM where Santa will visit them. Santa's helpers will be waiting to talk on the telephone (829-2510) to the children on Wednesday, December 18th and Thursday, December 19th, from 5:30-7:30 PM. Be sure to tell Santa each child's name and the home at which they will be at on December 21st. Give this information clearly in order that Santa will not forget anyone.
Baked Goods Needed
The Santa Lucia Bake Sale Committee would greatly appreciate community members to donate baked goods to the bake sale.
Please bring the items to the school concourse on December 14th before 6:00 p.m.
COMING EVENTS
Friday, 13th 4:00-Junior High Boys Basketball at East Mills
4:30-Junior Varsity Basketball at East Mills,
6:00-High School Basketball at East Mills
Saturday, 14th 7:00-Santa Lucia
Monday, 16th 1:05/1:15-Early Dismissal
Tuesday, 17th 4:00-Junior High Basketball at Essex
6:00-High School Basketball with Essex, Here
Thursday, 19th 7:00-Christmas Concert
Friday, 20th 1:05/1:15-Early Dismissal
4:15-Junior Varsity Basketball
5:00-Booster Club Meal
6:00-High School Basketball with Fremont-Mills, Here
BREAKFAST MENUS DECEMBER 16-20
Monday

Sausage, Egg, & Cheese

on a Biscuit

Muffin/Fruit

Juice/Milk

Tuesday

Donut Holes

Muffin/Fruit

Juice, Milk

Wednesday

Bacon & Egg Pizza

Muffin/Fruit

Juice, Milk

Thursday

French Toast

Muffin/Fruit

Juice, Milk

Friday

Breakfast Wrap

Muffin/Fruit

Juice, Milk
LUNCH MENUS DECEMBER 16-20
Monday

Crispto/Hot Dog

Corn

Lettuce

Mandarin Oranges

Tropical Fruit

Cheese Sandwich

Milk

Tuesday

Ham Sandwich

Cheese Slice

Lettuce/Tomato

Peas/Green Beans

Rice/Peaches

Strawberries & Bananas

Milk

Wednesday

Chicken Wrap

Lettuce/Cheese

Mixed Vegetables

Cooked Carrots

Mixed Fruit

Pineapple

Milk

Thursday

Creamed Turkey

Mashed Potatoes

Green Beans

Sweet Potatoes

Peaches/Mixed Fruit

Jello/Rye Bread

Milk

Friday

Stuffed Crust Pizza

Lettuce

Carrots

Pears

Applesauce

Milk
It is the policy of the Stanton Community School District not to discriminate on the basis of race, color, national origin, sex, disability, religion, creed, age (for employment), marital status (for programs), sexual orientation, gender identity and socioeconomic status (for programs) in its educational programs and its employment practices. There is a grievance procedure for processing complaints of discrimination. If you have questions or a grievance related to this policy please contact Mrs. Sheila Mainquist, 605 Elliott St., Stanton, Iowa 51573, smainquist@stantonschools.com, (712) 829-2162.