STANTON COMMUNITY SCHOOL BULLETIN JANUARY 17, 2020
SCHOOL ACTIVITIES
The 2020 "EVERYTHING HAPPENS FOR A REASON" yearbook will go on sale beginning January 24th. From January 24th through 30rd, the books will cost $50.00 and starting January 31st, the books will cost $60. Contact a yearbook staffer to order and pay for your book.

You may also purchase your yearbook online with a credit card. To order online, go to www.stantonschools.com and click on the link that you see pictured above. That will take you to shopjostens.com where you can purchase your book. This link will go into effect starting January 24th.
You can personalize your yearbook as follows:
Icons (up to 4) for $3.50
One line of personalization for $6.00
Regardless of which method you use to order, the book has lots of colorful moments that the staff has worked very hard on so don't miss out on a great "EVERYTHING HAPPENS FOR A REASON" book about Stanton High School.
WOWT-TV Field Trip
On Tuesday, several speech students in TV newcasting, radio broadcasting, and also a couple of Mr. Grebin's students were able to visit the WOWT TV station in Omaha, Nebraska. The high school students had the chance to learn about the ins and outs of the full production. We viewed both the control room and the recording studio. The students went to the news station with Mr. Grebin, Mrs. Mainquist, and Mr. Mainquist.
It was great to visit with meteorologist Mallory Schnell and have her give us the grand tour. We also learned from meteorologist Clay Ostarly. The anchors, Serese Cole and Emily Dwire, answered our questions and shared tips on presenting. Everything we learned will tie back into the STEM Best Program that Mr. Grebin is working on. It will also help the TV broadcasting group with their final production for contest. It was a great opportunity for them to see how they can put all this into action. Please stay tuned for great things to come from the students! Thanks again for the members of the WOWT news team!
Music Meal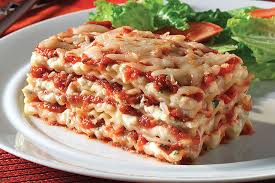 The Music Department will be having a Lasagna meal tonight from 5:00-7:00 p.m. Cost will be $ 5.00 and includes salad, dessert, & drink.
Dance Team Will Be Performing
The Dance team will be performing on January 17th, January 30th, and February 4th at the home basketball games. Little cheer camp girls will perform on February 10th at halftime of the boys game against Lenox.
The Dance and Cheer teams are selling Purple/Black PuraVida Bracelets as a fundraiser to help pay for new uniforms and warm ups. The cost is $7.00 and they can contact Jana McCunn 712-789-0145 or any dance or cheer member.
ATHLETICS
Viqueen Basketball
Viqueens lost a 44-42 heartbreaker to Sidney Tuesday night. The game was a back and forth affair as Sidney took a 22-16 halftime lead to the locker room. Sidney outscored the Queens 12-3 in the second frame. In the third quarter the Queens made a run to cut the lead to 2.
The Queens (9-2) were in action at SW Valley last night and at home against Griswold tonight. Corner Conference Tournament action starts next week with the #1 seed Viqueens playing Essex at Clarinda Academy on Tuesday at 6:00 p.m.
Viking Basketball
The Vikings took on Clarinda Academy Monday evening and came away with a win, 85-36. The team got off to good start and were able to shoot pretty well throughout to get and keep the solid lead. They had 20 assists on the night and did a good job of getting ball to open man. The team also got the line and drew some fouls. A good conference win to start the week.
Tuesday the Sidney Cowboys came to town and the Vikings came away with a 60-51 win. The team was able to work up to a 6-8 point lead and never controlled the ball enough to stretch it out enough. They hit free-throws down the stretch to stay ahead hitting 9 out of 10 in the 4th quarter.
The Junior Varsity boys played Sidney on Tuesday. The team got off to a 12-1 lead and got it to 19 with 4 minutes left but Sidney made a late charge off of turnovers cut it to 6 before the Vikings were able to hang on with the win, 46-40.
GUIDANCE
Scholarships
Robert E. Byers Scholarship Trust – January 30
Elks National Foundation due January 31
Strayer-Rairden Scholarship in Physics – January 31 On-Line
Dora Ossian Eastlack Scholarship
Candidates shall be enrolled at or intending to enroll at the University of Nebraska-Lincoln or the University of Nebraska at Omaha. First preference shall be given to the Valedictorian of Stanton High School. Second preference shall be given to the Salutatorian of Stanton High School. Third preference shall be given to a graduate of Stanton High School majoring in Journalism. Fourth preference shall be given to a graduate of Stanton High School with good academic standing.
FFA Scholarships – due Jan 15
John Deere Scholarship-Feb 15 On-Line
Iowa 4-H Scholarships - February 1 On-Line
Masonic Scholarship - due February 1
https://grandlodgeofiowa.org/docs/scholarship/MasonicScholarshipApplication2020.pdf
The Iowa Arts Scholarship for the Arts - due February 1
ANNOUNCEMENTS
PTSO Board Meeting
The next board meeting for the Stanton Schools PTSO will be Monday, January 20th, at 6:00 p.m. in the high school library. Anyone is welcome to attend. For questions about PTSO or to join our e-mail list please send a message to ptso@stantonschools.com.
"Crafting from the Heart" DIY Workshop
Stanton Old Lumberyard Event Center and Bella Notte Pampered Artist Retreat present "Crafting from the Heart" on Sunday, January 26th, from 2:00 p.m.-4:00 p.m. Create two Valentine's Day cards and one shelf sitter. Choose one design for $25.00 or make it double-sided using both designs for $35.00. Sign up at www.bellanotteretreat.com today!
Snow Sisters in Stanton
Join us for a Stanton Child Resource Center Fundraising Event! The Snow Sisters will be at the Stanton Old Lumber Yard Event Center on Saturday, January 25th, from 2:00 p.m.-4:00 p.m. There will be a free will donation to come and meet the princesses. Sing-along and story time with the princesses begins at 2:45 p.m. and snacks and crafts will be available too! Picture opportunities will be available with Strickland Photography. Digital files sold for $25 or 5x7 prints sold for $15 each. Proceeds from donations and pictures will go to the Stanton Child Resource Center Expansion Project.
Stanton Public Library Board
Due to a resignation there is an opening on the Stanton Public Library Board. Anyone interested, call Jerry Gilliland at 712-829-2290.
Stanton Committee and Volunteer Opportunities-Sign Up Today!
Calling All Volunteers! We have many exciting things happening in our community and we need you! No matter whether you can donate your time, talent, or funds, please consider being a part of a Stanton Committee. Below is a description of where we begin….the possibilities are endless! To sign up, go to https://volunteersignup.org/KPTEH or contact Jenna Ramsey at jramsey@fmtcnet.com or (712)829-7340!
Volunteerism:

The Volunteerism Committee will work together to help residents who are not physical or financially able to do small projects outside their homes. Examples include paint garage doors, removed brush and debris and clean up.

Arts & Culture:

The Arts & Culture Committee is passionate about continuing our Swedish Traditions and expanding artwork opportunities throughout the community. Examples include ways to educate on our Swedish Heritage and statues/murals in our community.

Marketing, Tourism & Events:

The Marketing, Tourism & Events Committee works together each month to create, coordinate and promote events and tourism in the Stanton community.

Philanthropy/Stanton 150:

The Stanton 150 Fundraising Committee was created in 2017 as a result of Creative Placemaking. It will continue to fundraise and find ways to support the Stanton Community!

Welcome Committee:

The Welcome Committee will work together to welcome guests and new residents to the Stanton Community.

SHS Alumni Committee:

The SHS Alumni Committee is made up of Stanton High School graduates. These members are encouraged to NOT all live in Stanton Community. With technology in this day and age, how can we work together to grow our community?
COMING EVENTS
Friday, 17th 4:15-Junior Varsity Basketball with Griswold, Here
5:00-Music Meal
6:00-Varisity Basketball with Griswold, Here
Mid-American Energy Sponsorship Night
Monday, 20th 1:05/1:15-Early Dismissal
Tuesday, 21st 4:00-Junior High Girls Basketball at East Mills
Conference Basketball Tournament
6:00-Girls-Stanton vs Essex at Clarinda Academy
7:30-Boys-Stanton vs Clarinda Academy at Clarinda Academy
Wednesday, 22nd Girls Conference Basketball Tournament
7:30-Stanton vs East Mills, Here
Thursday, 23rd Boys Conference Basketball Tournament
6:00-Stanton vs Sidney at East Mills
Friday, 24th Girls Conference Basketball Tournament Finals at East Mills
Saturday, 25th District Large Group Speech Contest at Fremont-Mills
Boys Conference Basketball Tournament Finals at Griswold
BREAKFAST MENUS JANUARY 20-24
Monday

Sausage, Egg, & Cheese

on a Biscuit

Muffin/Fruit

Juice/Milk

Tuesday

Fruit Pocket

Muffin

Juice/Milk

Wednesday

Donut Holes

Muffin/Fruit

Juice/Milk

Thursday

Breakfast Burrito

Muffin/Fruit

Juice/Milk

Friday

Bacon & Egg Pizza

Muffin/Fruit

Juice/Milk
LUNCH MENUS DECEMBER JANUARY 20-24
Monday

Hamburger/Bun

Lettuce/Tomato

Tri-Tater

Baked Beans

Mixed Fruit

Peaches

Milk

Tuesday

Ham & Potato Casserole

Green Beans

Peas

Oranges

Pineapple

Roll

Milk

Wednesday

Burrito/Hot Dog

Corn

Tomato Juice

Mandarin Oranges

Strawberries

Milk

Thursday

Chicken Strips

Mashed Potatoes/Gravy

Cooked Carrots

Apple

Pears

Roll

Milk

Friday

BBQ Pork

Coleslaw

Cheesy Broccoli

Pineapple

Applesauce

Pumpkin Bar

Milk
It is the policy of the Stanton Community School District not to discriminate on the basis of race, color, national origin, sex, disability, religion, creed, age (for employment), marital status (for programs), sexual orientation, gender identity and socioeconomic status (for programs) in its educational programs and its employment practices. There is a grievance procedure for processing complaints of discrimination. If you have questions or a grievance related to this policy please contact Mrs. Sheila Mainquist, 605 Elliott St., Stanton, Iowa 51573, smainquist@stantonschools.com, (712) 829-2162.