STANTON COMMUNITY SCHOOL BULLETIN FEBRUARY 7, 2020
OUR SNOW MAKE-UP DAY WILL BE FEBRUARY 17TH AND WILL BE AN EARLY DISMISSAL DAY, 1:05/1:15 p.m.
Attendance Notification Reminder
As per the school handbook, it is the parent's responsibility to notify the school each day that a student will not be in attendance, arriving late or leaving early between 7:30 and 9:00 a.m.! Please make sure you take the time to notify the school of any time that your student will not be in attendance. The middle/high school office number is 829-2162 or email Mrs. Elwood at celwood@stantonschools.com or Mrs. Boyer at tboyer@stantonschools.com. The elementary office number is 829-2171 or email Mrs. Druivenga at jdruivenga@stantonschools.com.
SCHOOL ACTIVITIES
The 2020 "EVERYTHING HAPPENS FOR A REASON" yearbook are on sale now.
The books will cost $60.00. Contact a yearbook staffer to order and pay for your book.

You may also purchase your yearbook online with a credit card. To order online, go to www.stantonschools.com and click on the link that you see pictured above. That will take you to shopjostens.com where you can purchase your book. This link will go into effect starting January 24th.
You can personalize your yearbook as follows:
Icons (up to 4) for $3.50
One line of personalization for $6.00
Regardless of which method you use to order, the book has lots of colorful moments that the staff has worked very hard on so don't miss out on a great "EVERYTHING HAPPENS FOR A REASON" book about Stanton High School.
Large Group Speech Contest
The Stanton students will be traveling to Waukee High School on Saturday, February 8th. The group improv team will perform in Center 10, Room 335 around 10:10 a.m. The members include Charles Davis, Matthew Herrick, Ryan Volquartsen, and Levi Martin. The group mime team will perform in Center 11, Room 365 around 1:20 p.m. The members include Charles Davis, Levi Martin, Sam Lindgren, and Damian Meek. The students will be leaving the school at 7:15 a.m. on Saturday morning. Congratulations to the work that these students have put in! Best of luck at State Contest!
Red Cross Blood Drive
FCCLA is sponsoring another blood drive on Monday, March 30th, from 9:00 a.m.-3:00 p.m. Call the high school office at 712-829-2162 to reserve a time or make an appointment online.
Driver's Education
Stanton will be starting a Driver's Education class, tentatively scheduled for February 17th-March 14th. Please talk with your student if they are of age 14 or older and have their permit or will be obtaining it before the 1st day of class,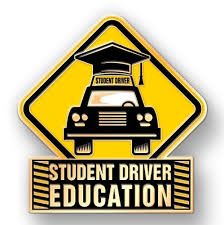 they are eligible. If this works for you, have them sign up in the office or give us a call in the high school office at 829-2162. Fees are $315 for in district students and $370
for out of district students.
Dance Team
Little cheer camp girls will perform on February 10th at halftime of the boys game against Lenox.
The Dance and Cheer teams are selling Purple/Black PuraVida Bracelets as a fundraiser to help pay for new uniforms and warmups. The cost is $7.00 and they can contact Jana McCunn 712-789-0145 or any dance or cheer member.
StantonSellerz
StantonSellerz, an Introduction to Business class, class business, has begun purchasing inventory. We have recently acquired, refurbished, and are now selling a few recycled laptops and hard drives for a fair price. If you have any questions about these products or what we might be buying to resell in the future, please contact us at stantonsellerz@gmail.com or find Ty Meier, Tara Peterson or Roary Blair.
Cash for Classrooms
We're excited to share that our school is participating in Cash for Classrooms, part of Casey's Rewards. This opens up Stanton Community School to new funding opportunities to help improve learning environments for students.
The best part? Donations don't come out of your own pocket. When you buy from Casey's and use their rewards program you can simply turn your points into a donation to our school.
Help Stanton Community School make the most of this program and learn more at Caseys.com/schools.
Students Learn about Smartphones
A special thank you to Alan Debolt and John Murren from Chat mobility that talked to our 6th grade Language Arts Class about smartphones. They provided students with information on Android and iPhone phones as well as characteristics about three smartphones including storage, cost, and features. Now our students will use this information to write a compare and contrast essay. We also thank them for the travel mugs they gave us!
PRINCIPAL
Illness Policy
We have had several students text or call their parents before coming to the office when not feeling well. We are asking all to follow the policy by checking into the office first and while in the office arrangements will be made if they need to go home. If a nurse is here the office will send the student to the nurse. The following is our policy:
In the event of an illness or emergency, parents/guardians and students are to use the school phones. Students are not to call their parents/guardians directly to pick them up if they feel sick. Students must report to the office and the office will contact the parents/guardians.
Deb Helm
We would like to recognize Deb Helm this week. Deb is currently handles our lunch computer and checks out the students when they go through the lunch line or return for á la carte. This is her 7th year working the computer. She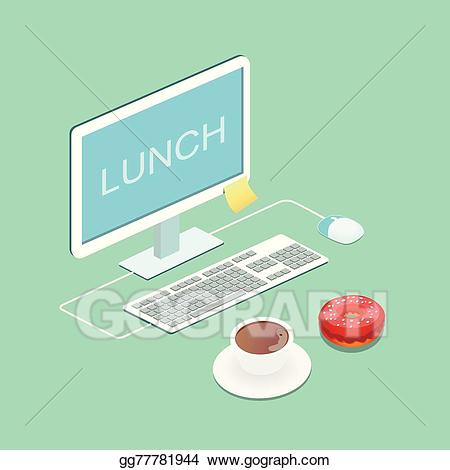 had drove a van for the school for 4½ years before taking a year off before she came back to drive another 2½ years before she started running the lunch computer. She is married to James and they have 3 daughters, Valerie, Jessie and Chelsie who all graduated from Stanton. She does a great job with the lunch duties every day and we are appreciative of her efforts for the school and the lunch program.
ATHLETICS
Viqueen Basketball
The Viqueens took on CAM on January 30th. The Queens battled back from a 12-5 first quarter deficit to take a 25-20 half time lead and never looked back. Things did get close in the 4th quarter as CAM closed a double-digit lead to 2 points, but the Queens would then outscore the Cougars 13-1 including 9 for 10 from the free-throw line. Final, Stanton-50 and CAM-36.
The Queens raced to an easy victory over winless Essex with a hot shooting night last Friday. Coach Snyder said, "As a team we shot 8 for 20 from 3 point, and five different players connected on a 3, we also shot 13-16 from the free-throw line". The Viqueens took the win, 79-39.
On Monday the Viqueens took on the Griswold Tigers. A strong second half saw the Queens secure another lopsided victory over the Tigers, 63-40.
The Queens struggled with cold shooting all night against the Fremont-Mills Knights on Tuesday. Down 6 in the last four minutes created an uphill challenge for the Queens. Full Court defense and free throw shooting down the stretch sealed the game, 38-33. Stanton finished 17-27 from the charity stripe and caused FM to turn the ball over 30 times in the victory. With this win the Viqueens raised their record to 18-2.
Viking Basketball
The Vikings took on the Essex Trojens last Friday and came away with the win, 72-17. The boys got off to a good start and did a good job challenging shots and did much better on the boards, especially the offensive end.
On Monday the team got a solid start on defense and that got them into a good flow against Griswold. The Vikings did a good job of holding them scoreless for 16 minutes from early in the 2nd quarter to early in the 4th quarter to come away with the win, 66-14.
Tuesday the Vikings picked up a win against Fremont-Mills, 68-44. The Junior Varsity also got a win, Stanton-51 and Fremont-Mills-32.
GUIDANCE
Scholarships
Hy-Vee Foundation Scholarship - February 10
Iowa Newspaper Foundation Scholarships – due February 14
Conservation District of Iowa and Montgomery Soil and Water Conservation District Scholarships-due Feb 14
John Deere Scholarship-Feb 15 On-Line
World Class, The Mediacom Scholarship Program–Feb. 15
Iowa Financial Know-How Challenge:Senior Scholarship-Feb. 21
Buick Achievers Scholarship Program – Feb 27
The Iowa Arts Scholarship For The Arts - Due March 1
Iowa Scholarship For The Arts Iowa Arts Council Due March 1
Mark Earl & Esther Ruth Spencer Technical Scholarship (MCEC Tech Scholarships) March 1
ANNOUNCEMENTS
Taco Bar Dinner
On Monday, February 10th, there will be a Taco Bar dinner to support Kaitlyn Bruce and Jenna Stephens. They are raising money to attend the National Youth Leadership Forum: Law & CSI in Washington D.C. Please show your support to these girls and the Stanton Varsity basketball teams as they host Lenox. The taco bar will run from 5:00 p.m. to 7:00 p.m. Thank you in advance for your support!
COMING EVENTS
Saturday, 8th State Large Group Speech Contest at Waukee
Monday, 10th 1:05/1:15-Early Dismissal
5:00-Taco Bar Dinner
6:00-Varsity Basketball with Lenox, Here
Tuesday, 11th 6:00-Junior Varsity/Varsity Boys Basketball with Clarinda Academy, Here
Thursday, 13th 7:00-Girls Regional Basketball
Stanton vs Diagonal
Friday, 14th 6:00-Junior Varsity/Varsity Boys Basketball at Bedford
Monday, 17th 1:05/1:15-Early Dismissal
BREAKFAST MENUS FEBRUARY 10-14
Monday

Cinnamon Roll

Muffin/Fruit

Juice/Milk

Tuesday

Breakfast Bar

Muffin/Fruit

Juice/Milk

Wednesday

Pancake & Sausage

on a Stick

Muffin/Fruit

Juice/Milk

Thursday

Fruit Pocket

Muffin

Juice/Milk

Friday

Donut Holes

Muffin/Fruit

Juice/Milk
LUNCH MENUS DECEMBER FEBRUARY 10-14
Monday

Stuffed Crust Pizza

Lettuce

Carrots

Applesauce

Pears

Milk

Tuesday

Mashed Potato Bowl

Corn

Mandarin Oranges

Mixed Fruit

Roll

Milk

Wednesday

Sloppy Joe

Baked Beans

Tri-Tater

Pineapple

Apple Crisp

Milk

Thursday

Tuna Noddle Casserole

Peas

Green Beans

Oranges/Peaches

Roll

Milk

Friday

Chicken Fried Steak/Bun

Lettuce/Tomato

Sweet Potatoes/Baked Beans

Mandarin Oranges

Tropical Fruit

Milk
It is the policy of the Stanton Community School District not to discriminate on the basis of race, color, national origin, sex, disability, religion, creed, age (for employment), marital status (for programs), sexual orientation, gender identity and socioeconomic status (for programs) in its educational programs and its employment practices. There is a grievance procedure for processing complaints of discrimination. If you have questions or a grievance related to this policy please contact Mrs. Sheila Mainquist, 605 Elliott St., Stanton, Iowa 51573, smainquist@stantonschools.com, (712) 829-2162.