STANTON COMMUNITY SCHOOL BULLETIN NOVEMBER 16, 2018
SCHOOL ACTIVITIES
Pink Out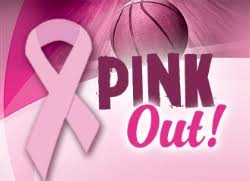 FCCLA is sponsoring a Pink Out on Friday, November 30th, when the Viqueens and the Vikings play Sidney. There will be a meal of soups, bidding to wear jerseys, plus many more activities. All the proceeds will go to the Montgomery County Relay For Life.
Conference Science Fair
This year's Corner Conference Science Fair will be held on Monday, November 19th, at Fremont-Mills. Students will be judged by 3 judges starting at 10:30 AM and will return around 2:00 PM. Students will need to dress nice, bring their own lunch (and money for snacks), and all materials needed for their projects.
The following students have been selected to attend the Corner Conference Science Fair on Monday, November 19th:
7th Grade: Preston Carpenter, Alexis Chambers, Eli Davis, Dacey Henneman, Brody Holmes, Evan Hopf, Axel King, Elly McDonald, Tara Monahan, and Leah Sandin
8th Grade: Abby Burke, Marleigh Johnson, Presley Lesher, Josh Martin, Kyle Pastore, Brooklyn Silva, Jenna Stephens, Marissa Strough, Garrett Taylor, Jonan Wookey
Santa Lucia – Elementary/6th Grade Students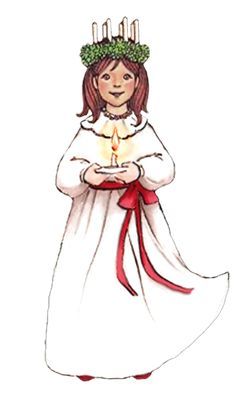 The annual Santa Lucia Festival of Lights will be Saturday, December 8th, at the Stanton High School Gym, beginning at 7:00 PM. Grades K-6th will take part in the Festival. (*THIS IS THE "INAUGURAL YEAR" OF KINDERGARTEN BEING A PART OF SANTA LUCIA*) Ms. Schmidt would like the children to be at the gym between 6:45–6:50 PM, SEATED QUIETLY, on the stage bleachers on the north end of the stage. The Fourth, Fifth and Sixth grade students should go to the weight room no later than 6:50 PM. It is very important for every student to participate as it is part of the music curriculum and their music grade.
The students should wear the following:
Boys: White shirts, dark pants, red vest or bow/ribbon tie (if you have one) or red suspenders.
Girls: White blouse, red, blue or yellow skirt, striped apron (if you have one), red tights or knee socks and floral rings for your hair (if you have one)
*We will have clothing items for the student's outfits in the elementary office after the Thanksgiving holiday. Please send your student to elementary office if they need anything.
4th Grade Poetry Reading
The 4th Grade Class will be having a Thanksgiving Poetry Reading and Readers Theater performance on Wednesday, November 21st, from 9:00-9:30 AM in the elementary concourse. The community is welcome to attend!
ATHLETICS
Volleyball Post-Season Honors
Three Stanton Viqueens received All-Conference volleyball honors for the 2018 season. Sophomore Tara Peterson was a First Team selection. Senior Savanna Moffett was named to the Second Team and Senior Shelby Brockshus was named to the Honorable Mention Team. Congratulations girls on these well-deserved honors!
KMAland All-Star Volleyball Game
The Second Annual KMAland All-Star Volleyball series will be held on Sunday, November 25th, at the Glenwood High School. The first
games are slated to begin at 3:00 PM. Stanton Seniors Savanna Moffett and Shelby Brockshus have been invited to participate this year. Over 50 high school seniors have been invited to play and will be divided into six teams. KMA will also honor all of their KMAland Volleyball Conference Award winners between games. Sophomore
Tara Peterson was named Corner Conference Sophomore of the Year as well as being named to the KMA Corner Elite team and will be recognized during the evening. Congratulations Savanna, Shelby and Tara!!
GUIDANCE.
Scholarships
AXA Achievement Scholarship –December 14 Apply Early Online
The AXA Achievementsm Scholarship offers college scholarships of $2,500, $10,000 and $25,000 to high school seniors who have demonstrated outstanding achievement in their activities in school, the community or the workplace. Scholarship winners are known as AXA Achievers. They are ethnically and economically diverse, but they share these qualities: ambition and drive; determination to set
and reach goals; respect for self, family and community; ability to succeed in college. The scholarship is sponsored by the AXA Foundation, the philanthropic arm of AXA US.
The 2019 program will be accepting applications from September 1, 2018 until 10,000 applications are submitted or December 14, 2018, whichever comes first. Your application MUST be one of the first 10,000 completed and submitted electronically by the deadline date. Apply early!
The program is administered by Scholarship America, the nation's largest designer and manager of scholarship, tuition assistance and other education support programs for corporations, foundations, associations and individuals.
Burger King Scholars Program – December 15 Online
https://bkmclamorefoundation.org/who-we-are/programs/burger-king-scholars-program/application-information/
-$1,000, $5,000 and $25,000 scholarships available to high school seniors
Christina Hixson Opportunity Award – due December 15
Application procedures:
1. Complete and mail the application for the Hixson Opportunity Award by December 15 at http://www.dso.iastate.edu/hixson/application
2. File FAFSA by December 1 (Iowa State University deadline).
3. Complete the Iowa State University admission process by January 1.
4. Submit a recommendation from a guidance counselor, teacher, or community leader that specifically discusses your qualifications based on the Criteria for Eligibility.
ANNOUNCEMENTS
Covenant Church
The Covenant Church will be holding its annual kids Christmas program December 2nd at 10:45 AM. That evening there will be a traditional hymn and carol sing at 7:00 PM. Also note that there is no Bible club Wednesday, November 21st.
Stanton Announces 150 Years Celebration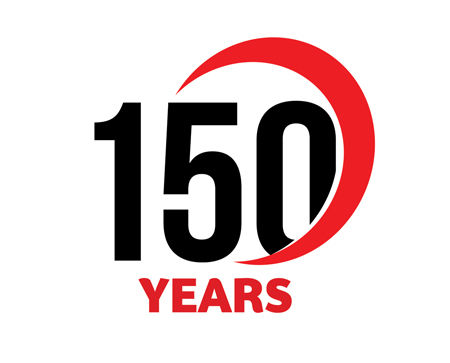 The Stanton Homecoming 2020 Committee has announced plans for celebrating 150 Years in Stanton. The Sesquicentennial Celebration will be Thursday, July 9th-Sunday, July 12th, 2020. The theme is "Turning the Page….150 Years and Our Story is Still Unfolding." If you have a project idea to complete before the weekend celebration or questions and comments, please contact Jenna Ramsey at (712)829-2540.
Thank You
Mamrelund Church Food Pantry would like to give a big thanks to the junior class for sponsoring the food drive during the Haunted House Fundraiser! We are able to serve many people in our community.
COMING EVENTS
Monday, 19th No Early Dismissal
3:30-Junior High Boys Basketball with East Mills, Here
4:00-Junior High Girls Basketball at East Mills (Nishna Valley Gym)
Tuesday, 20th 6:00-JV/Varsity Girls Basketball at Bedford
Wednesday, 21st 1:05/1:15-Early Dismissal
Thursday, 22nd NO SCHOOL
Happy Thanksgiving
Friday, 23rd NO SCHOOL
Monday, 26th 1:05-1:15-Early Dismissal
4:00-Junior High Basketball with Lenox, Here
6:00-JV Basketball with Fremont-Mills, Here
Thursday, 29th 6:00-Varsity Basketball with Riverside, HERE
Note: This is a change from the calendar
Friday, 30th 3:30-Junior High Boys Basketball with Sidney, Here
4:00-Junior High Girls Basketball at Sidney
5:00-FCCLA Supper
6:00-Varsity Basketball with Sidney, Here
Saturday, 1st 1:30-Junior High Boys Basketball with Heartland Christian at ISD. NO JH Girls Basketball
2:45-Varsity Basketball with Heartland Christian at ISD
BREAKFAST MENUS NOVEMBER 19-23
Monday

Sausage Gravy Pizza

Muffin/Fruit

Juice/Milk

Tuesday

Breakfast Pizza

Muffin/Fruit

Juice, Milk

Wednesday

Waffle

Muffin/Fruit

Juice, Milk

Thursday

No School

Happy Thanksgiving

Friday

No School
LUNCH MENUS NOVEMBER 19-23
Monday

Crispito/Hot Dog

Corn

Lettuce

Mandarin Oranges

Pineapple

Peanut Butter Sandwich

Milk

Tuesday

Creamed Turkey

Mashed Potatoes

Green Beans

Sweet Potatoes

Dressing

Peaches/Mixed Fruit

Pumpkin Dessert

Milk

Wednesday

Stuffed Crust Pizza

Lettuce

Carrots

Applesauce

Pears

Milk

Thursday

No School

Happy Thanksgiving

Friday

No School
BREAKFAST MENUS NOVEMBER 26-30
Monday

Sausage Gravy

with a Biscuit

Muffin/Fruit

Juice/Milk

Tuesday

Scrambled Eggs

Sausage Pattie

Toast

Muffin/Fruit

Juice, Milk

Wednesday

Breakfast Wrap

Muffin/Fruit

Juice, Milk

Thursday

Breakfast Bar

Muffin/Fruit

Juice/Milk

Friday

Crescent Roll

Muffin/Fruit

Juice/Milk
LUNCH MENUS NOVEMBER 26-30
Monday

Fish Sticks

Cheesy Broccoli

Tri-Tater

Mixed Fruit

Pears

Milk

Tuesday

Chicken Nuggets

Baked Beans

Coleslaw

Pineapple/Oranges

Banana Muffin

Milk

Wednesday

Chicken Fried Steak/Bun

Lettuce/Tomato

Sweet Potatoes

Baked Beans

Mandarin Oranges/Peaches

Milk

Thursday

Meat Loaf

Cheesy Mashed Potatoes

Green Beans

Mixed Fruit/Apple

Roll

Milk

Friday

Turkey Wrap

Lettuce/Cheese

Mixed Vegetables/Corn

Strawberries/Applesauce

Butter Sandwich

Milk