STANTON COMMUNITY SCHOOL BULLETIN DECEMBER 6, 2019
SCHOOL ACTIVITIES
Give the Gift That Keeps on Giving
The yearbook staff is offering gift certificates for the 2020 yearbook, "EVERYTHING HAPPENS 4 A REASON". The cost of the book is $50.00, icons are $3.50, and personalization is $6.00. Give the perfect gift–a memory album of all of the moments that will happen this school year! Contact Tammy Boyer, Christi Elwood, or Bevin Griffen at 829-2162 to get your yearbook gift certificate.
Red Cross/FCCLA Blood Drive Changes

The Red Cross Blood drive on Monday, December 9th, will still be at the Viking Center but will be in the community room instead of the gym. Call the high school office for an appointment or go to redcrossblood.org to sign up. Please consider donating, not only to save lives but to help with scholarships for Stanton students.
Last Chance To Order Pink Out Shirts
Today is the deadline for ordering Pink Out shirts. The link to order is http://bit.ly/StantonPinkOut19. All profits will go to Montgomery County Relay For Life. The Pink Out event will be on Tuesday, January 14th. Look for more details in future bulletins.
Santa Lucia Queen Candidates
All participants for Santa Lucia Queen must sign up in the high school office so the committee knows how many girls are participating. This is a very rewarding community service and tradition. Queen candidates must be a junior or senior girl who attends Stanton Community School. They must also be the oldest unmarried daughter living at home. A wallet size photo for display at the voting location must be turned into the high school office by Friday, December 6th.
Santa Lucia – Elementary/6th Grade Students
The annual Santa Lucia Festival of Lights will be Saturday, December 14th, at the Stanton High School Gym, beginning at 7:00 PM. Grades K-6th will take part in the Festival. Ms. Schmidt would like the children to be at the gym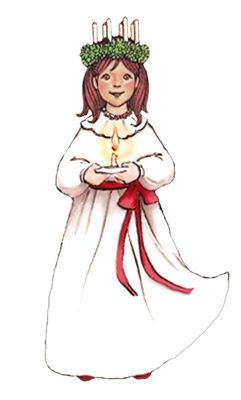 between 6:45–6:50 PM, SEATED QUIETLY, on the stage bleachers on the north end of the stage. The Fourth, Fifth and Sixth grade students should go to the weight room no later than 6:50 PM. It is very important for every student to participate as it is part of the music curriculum and their music grade.
The students should wear the following:
Boys: White shirts, dark pants, red vest or bow/ribbon tie (if you have one) or red suspenders.
Girls: White blouse, red, blue or yellow skirt, striped apron (if you have one), red tights or knee socks and floral rings for your hair (if you have one)
*We will have clothing items for the student's outfits in the elementary office after the Thanksgiving holiday. Please send your student to elementary office if they need anything.
Food Drive
The 5th grade class would like to have a Holiday Food Drive to help area families. We want to have a contest for K-5th classes, to see who can "rack up" the most points from now until December 20th.
Please bring items to your homeroom class. They will be picked up and counted daily by the 5th grade class. We are thankful for the support during this holiday season!
The following point system will allow us to see which class can earn the most points. The elementary class winner will earn a movie and pizza party in January!
PLEASE, WHEN DONATING ITEMS, MAKE SURE THEY ARE NOT OUTDATED!!
5 Points
Cereal, Peanut Butter, Toilet Paper, Laundry Detergent, Cake Mixes, Canned Tuna/Chicken, Hamburger/Tuna Helper
4 Points
Flour, Sugar, Spaghetti Sauce, Canned Meals (SpaghettiOs, ravioli, stew, or chili), Soups
3 Points
Macaroni and Cheese, Brownie/Muffin Mixes, Instant Mashed Potatoes, Beans, Oatmeal, Crackers, Rice, Paper Towels, Kleenex, Juice
2 Points
Dish Soap, Hand Soap, Body Soap, Shampoo, Toothpaste, Toothbrushes, Mouthwash, Pizza Sauce, Pasta, Pie Filling
1 Point
Any Canned Good (fruits and vegetables), Boxed Jell-O, Boxed Pudding
We look forward to helping the people in our community and having a fun contest while doing it! Thank you very much!
ATHLETICS
Viqueen Basketball
The Queens are off and running to a 3-0 start this basketball season with blow out wins against Diagonal, Bedford and Clarke. Through three games the team is led in scoring by Hope Ogletree with 16 points per game, followed by teammates Jenna Stephens 12.7 16 points per game and Kami Tibben 11.7 16 points per game. The fast paced up tempo offense has yielded 61 16 points per game. Other leaders in statistical categories include Marleigh Johnson with 16 total steals and 11 assists, Kami Tibben is the leading rebounder with 7.3 rebounds per game. Coach Snyder said, "At this point in the season our biggest improvement from a year ago has been limiting turnovers, and it shows on the scoreboard with the points we are scoring and margin of victory".
The Queens were back on the court last night at Riverside and tonight are at Sidney.
Stanton 60 – Diagonal 31
Stanton 56 – Bedford 26
Stanton 68 – Clarke 41
Junior High Boys Basketball
The JH boys basketball team got their first win of the season Monday night at Lenox. The win moved the boys' record to 1-2 on the season. They look to keep rolling as they take on Sidney on December 6th and follow up with Griswold December 10th and East Mills December 13th. Come out and support the boys! Go Vikes!
Viqueen Volleyball Post-Season Honors
Congratulations to Junior Tara Peterson who was recently named to the IGCA All-District 1A volleyball team. Congratulations Tara-we are all very proud of you!
PRINCIPAL
A reminder to parents that while attending basketball games, your sons or daughters are to be in the gym sitting in the bleachers watching the games. They can be in the lunch room during halftime or to get refreshments but then back to the gym.
There are only 2 weeks left in the semester. Make sure that your student does not wait until the last minute to get work done. We will start the new semester when we return from Christmas vacation.
We want to recognize Judy Paul as our paraprofessional this week. This is Judy's 2nd year at the school. Judy is married to Dirk Paul and her 3 sons, Branden, Scott and Janssen all graduated from Stanton. Judy spends most of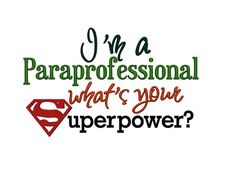 her day in the elementary. A common theme with our staff is that they truly care about our students and are trying to find ways to help them every day. We are fortunate to have Judy on our staff. Thank you for all you do.
GUIDANCE
Scholarships
AXA Achievement Scholarship –December 15, 2019 Apply Early Online
Christina Hixson Opportunity Award – due December 15
Application procedures:
1. Complete and mail the application for the Hixson Opportunity Award by December 15 at http://www.dso.iastate.edu/hixson/application
2. File FAFSA by December 1 (Iowa State University deadline).
3. Complete the Iowa State University admission process by January 1.
4. Submit a recommendation from a guidance counselor, teacher, or community leader that specifically discusses your qualifications based on the Criteria for Eligibility.
ANNOUNCEMENTS
Covenant Church Children's Christmas Program
The Stanton Covenant Church will be having their Children's Christmas Program, "God Keeps His Promises" as a part of their Sunday morning service on December 8th at 10:45 a.m. Come join them and stay for a cookie reception following the program.
Stanton Holiday Light Contest
Be Merry, Be Bright, Make Your House a Delight! The Stanton Chamber of Commerce is sponsoring the Annual Holiday Light Contest. This contest is open to all Stanton Residents. Please have all decorations up and illuminated for judging on Wednesday, December 11th. Prizes include: Grand Prize-$100 in Stanton Chamber Bucks, 2nd Place-$75 in Stanton Chamber Bucks, and 3rd Place-$50 in Stanton Chamber Bucks.
Gift Ideas
The bustle of the Holidays is upon us, the Stanton Booster Club wishes everyone a safe and happy holiday season. If you're looking for Stanton wearables in a huge assortment of sizes and styles or Stanton caps, hats, scarves, or stadium seats please let us be a shopping stop for you! All make excellent gifts! Items are on display and available for purchase in the Stanton Elementary office or contact a Booster Club board member to help! Go Vikings and Viqueens!
Legion's Santa Claus
Stanton children up to and including second grades are to have a visit from Santa Claus the evening of Saturday, December 21st. Santa will not have time to leave the city limits, so country children are asked to arrange to be at the home of a friend or relative in town. If the children don't have a place in town to go, please bring them to the Legion Hall at 7:30 PM where Santa will visit them. Santa's helpers will be waiting to talk on the telephone (829-2510) to the children on Wednesday, December 18th and Thursday, December 19th, from 5:30-7:30 PM. Be sure to tell Santa each child's name and the home at which they will be at on December 21st. Give this information clearly in order that Santa will not forget anyone.
Pictures With Santa The Grinch
Come have your picture taken with the Grinch on Saturday, December 7th, at the Viking Center, 10:00 a.m.-12:00 p.m. Bring you own camera and share a seat with Dr. Seuss' meanest and greenest creation. Refreshments will be served by Stanton Strivers 4-H Club.
Baked Goods Needed
The Santa Lucia Bake Sale Committee would greatly appreciate community members to donate baked goods to the bake sale.
Please bring the items to the school concourse on December 14th before 6:00 p.m.
Celebration
Join us as we thank Ray Guffey-Stanton City Council, Dick Lovitt-Greenbelt Trail Committee Chair, Kirk Requist-Stanton Mayor, Paul Vanderholm-Stanton School Board Member and Tom Weis-Stanton School Board Member for their many years of service to the Stanton Community! A celebration will be held on Monday, December 9th after the Stanton City Council Meeting (around 6:30 p.m.) at the FMTC Tech Center. Stop by for appetizers and thank them for their service!
COMING EVENTS
Friday, 6th AIM Career Fair
Junior High Basketball with Sidney
3:30-Girls, Here
4:00-Boys, There
6:00-High School Basketball at Sidney There
Monday, 9th 1:05/1:15-Early Dismissal
6:30-Yearbook Christmas Party
Tuesday, 10th Junior High Basketball with Griswold
3:30-Girls, Here
4:00-Boys There
Thursday, 12th 3:30-Junior High Basketball with Heartland Christian, Here
6:00-Junior Varsity Boys/Varsity Girls with Heartland Christian, Here
Friday, 13th Junior High Basketball with East Mills
4:00-Girls, There
TBD-Boys
4:30-Junior Varsity Basketball at East Mills,
6:00-High School Basketball at East Mills
Saturday, 14th 7:00-Santa Lucia
BREAKFAST MENUS DECEMBER 9-13
Monday

Cinnamon Roll

Muffin/Fruit

Juice/Milk

Tuesday

Breakfast Bar

Muffin/Fruit

Juice, Milk

Wednesday

Pancake & sausage

on a Stick

Muffin/Fruit

Juice, Milk

Thursday

Fruit Pocket

Muffin

Juice, Milk

Friday

Breakfast Burrito

Muffin/Fruit

Juice, Milk
LUNCH MENUS DECEMBER 9-13
Monday

Pork Chopette/Bun

Lettuce/Tomato

Baked Beans

Ranch Potatoes

Apple/Mixed Fruit

Milk

Tuesday

Pizza

Lettuce

Carrots

Applesauce

Pears

Milk

Wednesday

Grilled Chicken/Bun

Lettuce/Tomato

Mixed Vegetables

Garbanzo Beans

Oranges/Peaches

Chocolate Cake

Milk

Thursday

Beef Fritter

Mashed Potatoes/Gravy

Cooked Carrots

Tropical Fruit

Mandarin Oranges

Roll

Milk

Friday

Corn Dog

Baked Beans

Sweet Potatoes

Macaroni Salad

Applesauce

Pineapple

Milk
I'm writing to encourage your schools and districts to complete an online survey to share observations, experiences and insights on career and technical education (CTE) in Iowa. The input we receive will help in the development of Iowa's state plan required under the federal Strengthening Career and Technical Education for the 21st Century Act, commonly referred to as Perkins V.
Iowa's Career and Technical Education Advisory Council, which was convened by the Iowa Department of Education earlier this fall, has requested broad public input to ensure Iowa's state plan meets the unique needs of our learners, educators and employers. Feedback gathered through this online survey will provide guidance to the Career and Technical Education Advisory Council, whose charge is to ensure Iowa's state plan positions CTE as a driving force for education, workforce and economic development.
The online survey is open through December 6, 2019.
A draft of Iowa's state plan will be available for public comment in December. All public comments will be considered in the final development of Iowa's state plan.
More information will be shared once the public comment period has been announced. In addition, the Department intends to hold public forums prior to submitting the final plan to Governor Reynolds in March.
Thank you for your time and willingness to assist in this important work.
Ryan Wise, Ed.L.D.
Director
Iowa Department of Education
It is the policy of the Stanton Community School District not to discriminate on the basis of race, color, national origin, sex, disability, religion, creed, age (for employment), marital status (for programs), sexual orientation, gender identity and socioeconomic status (for programs) in its educational programs and its employment practices. There is a grievance procedure for processing complaints of discrimination. If you have questions or a grievance related to this policy please contact Mrs. Sheila Mainquist, 605 Elliott St., Stanton, Iowa 51573, smainquist@stantonschools.com, (712) 829-2162.