STANTON COMMUNITY SCHOOL BULLETIN SEPTEMBER 21, 2018
REMINDER SCHOOL PICTURES FOR K-12th ARE WEDNESDAY, SEPTEMBER 26th
SCHOOL ACTIVITIES
Junior Class Magazine Sales
The Junior Class Annual Magazine Fundraiser started on September 10th! All members of the junior class are selling magazines subscriptions and renewals. We appreciate your continued support of this fundraiser and the proceeds will assist the juniors in planning the 2019 Jr/Sr Prom. Please contact the school at 829-2162 if you are interested in purchasing a subscription and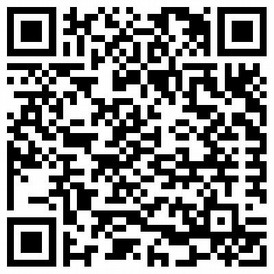 are not contacted by a junior class student or scan the code to the left which will take you to the website which will allow you to order magazines and still support the juniors. If you have an IPhone open your camera and put it on the QR code and then click on the link it brings up. If you have an android phone download a QR Code app.
FCCLA is in Need of Pumpkins
FCCLA members are going to have a pumpkin decorating contest in October and were wondering if anyone has 12- 15 pumpkins that they would be willing to donate. The high school and middle school will be voting on the winners. Please call the high school office at 829-2162 if you have any pumpkins to donate!
Homecoming
Homecoming preparations are underway for September 28th. This year the theme is "Hollywood Magic".
The festivities begin with spirit week with each day having a theme. Students are asked to show their school spirit and dress accordingly.
Monday-Western Day
Tuesday-Hawaiian Day
Wednesday-All School Picture Day (Favorite Actor/Actress Day
Thursday-Elderly Day
Friday-Purple Day
The Queen and King Candidates are
Shelby Brockshus, Savanna Moffett, Mallorie Wookey, Thomas Bates, Luke Brochshus, and Brett Silva.
Class representatives are:
Juniors: Madalyn Johnson and Keygan Day
Sophomores: Alyssa Resh and Colby Royal
Freshmen: Allie Sandin and Carter Johnson
The Flower Girl is Harper Allen and the Crown Bearer is Cylin Williams.
The Homecoming Pep Rally and Coronation will be held on September 26th at 7:30 p.m. The parade is September 28th at 1:30 PM and all local businesses are welcome to participate in this year's homecoming parade. We would love to have as many businesses represented as possible. The game against Essex starts that evening at 7:00 PM.
Homecoming Parade
Homecoming is next Friday, September 28th. All commercial parade entries should contact Jody Druivenga in the Elementary Office at 829-2171 so that your entry can be listed in the Homecoming program. The "Kiddie Parade" is always a popular part of the parade. There are three categories for the "Kiddie Parade" – Vehicle, Pet and Costume. All students in 6th grade and below are encouraged to participate and show their enthusiasm and pride in support of our Vikings! Sign up for the "Kiddie Parade" will be in a different location this year. There will be an awning on the corner of Broad and Center Street (north of FMTC) for kiddie parade sign up only! All children interested in being in the kiddie parade should report to the awning between 12:45 and 1:10 on parade day. All entrants should be checked in prior to 1:15 PM. The Homecoming Parade begins at 1:30 PM
ATHLETICS
MidAmerican Energy Night
The Homecoming football game with Essex/SP on Friday, September 28th, will be sponsored by MidAmerican Energy. Thanks to Wes Royal and MidAmerican for this donation.
Season Passes
Stanton fans that have purchased season passes please show the pass to the ticket taker at all the athletic events. If you have not
purchased a season pass or any sport pass, they may be purchased from the high school office.
Casey's Cards
The football and volleyball teams are selling Casey's cards as a fundraiser for general athletic purchases. The school has the cards
available for $20.00 in the high school office if interested. Great values on pizza, subs, gas, etc.
Viqueen Volleyball
On Monday, September 17th, the Viqueens hosted Southwest Valley for a non-conference evening of volleyball action. The Junior Varsity girls put in a winning performance with set scores of 25-19 and 26-24. The varsity game was another 5-set thriller between the two teams. The Viqueens came out strong and took the first set 25-21 and then dropped the next two sets 16-25 and 24-6 before winning the fourth set 25-16. The final set came down to the last few points in which Southwest Valley took the win with a 15-12 final score. On Tuesday, the teams hosted Griswold and Mt Ayr. In the first match of the night, the Viqueens topped conference opponent, Griswold, with set scores of 25-18, 25-11 and 25-12. In the final game of the night, the Viqueens came out strong but lost the first match 23-25 before falling to Mt Ayr in second set 13-25. The JV team won their match against Mt Ayr with scores of 21-17, 9-21 and 15-12.
The varsity Viqueen team will travel to Bedford on Saturday for the Bedford Tournament. The schedule for the team is as follows:
10:00 Stanton vs. East Union in small gym
11:30 Stanton vs. East Mills in small gym
12:15 Stanton vs. Central Decatur in small gym
Game times are approximate. Consolation and championship brackets to follow pool play. Admission is $6.00 for adults and $3.00 for students.
The team will travel to Bedford on Thursday, September 27th, for a non-conference match against the Bulldogs of Bedford. Thank you to everyone for their continued support!
Junior Varsity Team Wins Griswold Tournament
On Saturday, September 15th, the junior varsity team traveled to Griswold to participate in the Griswold JV Tournament. In pool play, the Queens won all of their matches: Clarinda Academy (21-6, 21-6), Griswold (21-18, 14-21, 15-4), Sidney (21-15, 25-23) and CAM (21-17, 14-21, 15-11). The Viqueens won the tournament for the second consecutive year. Great job girls!
Viking Football
The varsity defeated Clarinda Academy last Friday to improve their district record to 2-0. Tonight the team will travel to Malvern and take on the only overall undefeated team in the district, the East Mills Wolverines. The Wolverines are the second leading passing team in the state with 1184 yards through the air. Kickoff in Malvern will be at 7:00 PM
Junior Varsity Football
The JV team traveled to Essex this past Monday and defeated the Trojans 46-12. They will be in action again this coming Monday, September 23rd. The game will be in Stanton with kickoff at 6:00 vs Heartland Christian.
Junior High Volleyball
The junior Viqueens traveled to Bedford on Thursday, September 13th. The young Queens did an outstanding job and took all sets that they played over the Bulldogs. The 7th grade team set scores were 21-10, 21-7 and 21-13. In 8th grade action, set scores were 21-14, 21-4 and 21-9. On Tuesday, September 18th, the team hosted Griswold. The Queens took all sets from the Tigers set scores of 25-18, 25-12, 25-10, 25-22 and 20-6. The team will be in action again on Monday, September 24th, when they host the team from Hamburg. Game time will be 3:30 in the high school gym.
Junior High Football
The Junior High Football season began last Monday, September 10th, as the boys started the season with a tough 52-14 home loss to Fremont-Mills. The following Monday, September 17th, they were able to bounce back and knock off Essex with a final score of 58-0. This year there are 11 boys out for the team and they continue to show improvement every week. Our final home game of the year will be Monday, September 24th, against Griswold starting at 4:00 PM. Come out and support the JH Vikings as we aim to kick off Homecoming Week with a W! GO VIKES!
ANNOUNCEMENTS
Bridges
The Stanton Public Library now offers thousands of eBooks and audio books to patrons on their computer, phone, tablet, or iPod. Easy to use. No fees. Available 24/7. The patron must have a valid library card number. Check it out at the library or call 712-829-2290.
Trick or Treat on the Trail
Stanton Betterment Association's 12th Annual Trick or Treat on the Trail will be held on October 27th from 3:00-5:00 PM. They are in need groups to pass out candy, hayrack ride helpers and approximately 400 little goblins. To sign up or for further information, call Jacque Bates at 829-2814 or email her at batesjnb@myfmtc.com. No dogs please. Trick or Treat at Accura Healthcare will be 3:00-4:00 PM.
5th Quarter
Fun, Food, and Friends! 7th-12th grades are welcome to Mamrelund Lutheran Church basement on home Friday night football games (except Homecoming) till 11:00 PM to "Hang Out" with your friends! Anyone wishing to support this through monetary donation to help purchase food. Please contact Susan Isaacson or Marti Clark Moffett. Thanks so much in advance for helping give our "kids" a safe place to "Hang Out"!
Homecoming 2020 Plans Begin
Homecoming 2020 will be here before we know it! The Stanton Homecoming Committee is looking for ideas and volunteers to help us celebrate Stanton's 150th Anniversary! The first meeting will be held on Sunday, September 23rd, at 5:00 in PM the Stanton Viking Center. If you are not able to attend but wish to be a part of the activities, please contact Jenna Ramsey at (712)829-2540. Everyone is welcome and invited to attend!
Nerf Wars - Episode 1: A New Hope
Middle School students (grades 6-8) are invited to participate in a post-Homecoming game epic Nerf War. Join us at the Stanton Evangelical Covenant Church immediately following the Homecoming game on September 28th, and we'll battle it out against evil forces until 11:00 PM. Bring your Nerf gear and a buddy. Snacks and drinks will be provided. For more information, call Shawna Olson at 712-621-1018 or Emily Martin at 641-891-4338.
Stanton Strivers 4-H Club
The Stanton Strivers 4-H Club's first meeting will be September 30th, at 1:00 PM at the Stanton Fire Station. We will be leaving around 1:45 and head for Red Oak to make apple cider at Corbin Wolfe's. If you have any apples from trees, please feel free to bring them along.
4H online is now open – please go register on the website: https://iowa.4honline.com
First year members- there will be setup information for you to do online. There is a competition for the first club that reaches 40% - Stanton Strivers needs 10 members- prize is pizza party from the Montgomery County Extension Office!!!
You can call Marti, Amy or Michelle with any questions- see you on the 30th!!! Marti 712-370-7653, Amy 402-245-7851, Michelle 712-621-1676
Stanton Booster Club
Stanton Booster Club will be selling their new Stanton apparel at the Pancake Feed Friday, September 28th, from 11:00 AM-12:30 PM. Please note the new location-we will be set up inside the Old Stanton Lumberyard where the pancakes are being served. We have lots of new fun items available.
Please join us from 5:00 PM-6:30 PM for a tailgate meal served in the High School concourse before the game, meal will be a ribeye sandwich, chips, beans, homemade dessert and drink for $8.00. We are looking forward to a fun filled homecoming week! Please join us in supporting our Vikings and Viqueens!
PTSO Meeting
The first board meeting for the Stanton PTSO (Parent Teacher Student Organization) will be Tuesday, September 25th, at 6:30 PM, in the high school library. Everyone is welcome to attend! At this meeting we will be electing PTSO junior class representatives for the 2018-19 school year. If you would like to learn more information about PTSO, or would like to join our e-mail list please send a message to ptso@stantonschools.com.
JHUG & CYO
JHUG & CYO will have a kickoff for the year at the Isaacson's for games and a movie on Sunday, September 30th, at 6:00 PM for 7th-12th grades. Food will be provided. Please bring a lawn chair and a friend!
COMING EVENTS
Friday, 21st 7:00-High School Football at East Mills
Saturday, 22nd ShenFest Parade
9:00-Bedford Volleyball Tournament
Monday, 24th 1:05/1:15-Early Dismissal
3:30-Junior High Volleyball with Hamburg, Here
4:00-Junior High Football with Griswold, Here
6:00-Junior Varsity Football with Heartland Christian, Here
Wednesday, 26th K-12th Picture Day
7:30-Homecoming Pep Rally and Coronation
Thursday, 27th 5:30-High School Volleyball at Bedford
Friday, 28th 11:20/11:30-Early Dismissal
1:30-Homecoming Parade
5:00-Booster Club Tailgate Supper
7:00-High School Football with Essex/SP
Saturday, 29th 9:00-Tri Center Volleyball Tournament
BREAKFAST MENUS SEPTEMBER 24-28
Monday

Breakfast Burrito

Muffin/Fruit

Juice/Milk

Tuesday

Sausage, Egg, & Cheese

on a Biscuit

Muffin/Fruit

Juice, Milk

Wednesday

Bacon & Egg Pizza

Muffin/Fruit

Juice, Milk

Thursday

French Toast

Muffin/Fruit

Juice, Milk

Friday

Breakfast Wrap

Muffin/Fruit

Juice, Milk
LUNCH MENUS SEPTEMBER 24-28
Monday

Hamburger/Bun

Lettuce/Tomato

Smiley Poatoes

Baked Beans

Mixed Fruit/Cherry Crisp

Milk

Tuesday

Chicken Strips

Mashed Potatoes/Gravy

Cooked Carrots

Oranges/Pineapple

Roll

Milk

Wednesday

Burrito/Hot Dog

Corn

Tomato Juice

Mandarin Oranges

Peaches

Milk

Thursday

Meatloaf

Cheesy Potatoes

Green Beans

Apple/Pears

Roll

Milk

Friday

Homecoming

No Lunch