Working...

Tuesday, Oct. 6, 2015
Daily Bulletin
Stanton Community School
Daily Bulletin
Tuesday, Oct. 6, 2015
Volleyball Action
Congratulations to the Viqueen volleyball squad for their strong performance at East Mills on Monday night. The white JV team won their match and turned in their best performance of the season thus far. The purple JV team put up a good fight but lost their match in three sets. The varsity Queens came back after a first set loss to take the next three for the victory. Great job girls!
The varsity Viqueens will be in action tonight at Sidney as part of the Corner Conference tournament. The Queens play the 7:30 match against Sidney. Fremont Mills and Essex will face off in the 6:00 game. Winners of both games will advance to the finals on Thursday night while the losers of both games will play in the consolation match on Thursday. Please come out and support the Viqueens!
No Conference passes will be honored!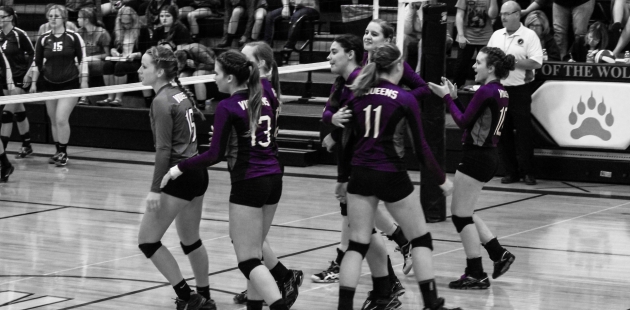 Junior Class Magazine Sales
The Junior Class Annual Magazine Fundraiser will be starting on September 17th! All members of the junior class are selling magazines subscriptions and renewals. We appreciate your continued support of this fundraiser and the proceeds will assist the juniors in planning the 2016 Jr/Sr Prom. Please contact the school at 829-2162 if you are interested in purchasing a subscription and are not contacted by a junior class student.
Notes from Guidance Office
Attention Juniors and Seniors
Representatives from the following schools will be here in the next few weeks. If you are interested in talking to them. please sign up in the office. Listen to announcements for more info.­
October 2015
20 - Tuesday - Iowa Central Community College - Ryan O'Leary 1:30
November 2015
2 - Monday -Simpson College - Indianola - Kyle 2:00
10 - Tuesday - University of Northern Iowa - 10:45 - Thomas Heiar
Have a Happy Tuesday!