Dignity in Defeat 101!
Taken From Matt Prieto SWI Sports: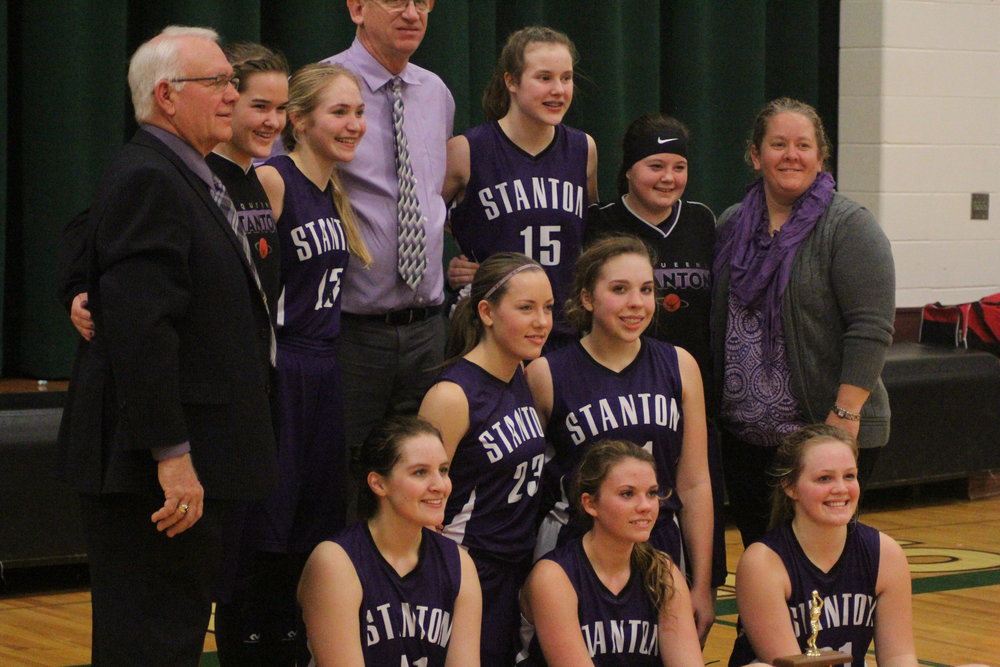 I've hit my head on the ground before. I've wrestled since I could walk. Even at age 46 I occasionally get together with other grapplers whose best days are long behind us. I know you don't care about that. I only bring it up to cement the fact that my head, even to this day, gets bounced off the ground now and then. Keep in mind, that's on a soft surface that is intended for people to land on without fear of injury. Even so, it still hurts to hit your head on it.
Maybe you know the coppery, almost blood-like taste that wells up in your nose and mouth. The dull ache at the point where your head makes contact with the ground. You may know the ringing in your ears and the brain fog that takes over for a minute or two after it happens. Sometimes you get dizzy. In truth, these are mini concussions.
I've made no secret that I'm a huge fan of Chelsea Weis, and in my eyes her reputation for toughness coupled with her sheer determination to win every time she competes was earned long ago. She's tougher than most of the wrestlers I coached over the course of my days in high school wrestling rooms. Many of you saw Cheslea's head bounce off the floor Friday night in the second half of Stanton's loss to Sidney in the Corner Conference tournament final. I would have understood if she had stayed down.
Part of me WANTED her to stay down. The game had all but slipped away, and the Viqueens were going to likely lose to a deeper, more technical Cowgirls squad. The dad and coach in my head immediately spoke up. "Make sure your head is ok before you get up and start running around again." But she didn't, of course. She got up and kept trying to win. I know she was hurting because the dad and coach in my head kept my eye on her.
Stanton didn't have the luxury of mass substitutions and as the second half progressed and Cowgirls began to surge, the Viqueens bodies began to fail them. Their legs became wobbly and weak from playing what essentially amounted to 6 on 10 basketball. They fell. They got back up. And they kept trying to win.
Even when Maddy Duncan started finding her range and turned it into a horror show of three pointers and the chances of an upset sank to near zero, the Viqueens ran and fell. Then they got up only to come crashing down again. They played tenacious, team oriented defense. They passed the ball selflessly and they attacked the basket with reckless abandon.
They never whined to the refs for help. They continued to listen to and play hard for their coach. I don't think it's a coincidence that they are the only team this season to lead Sidney at halftime. The Viqueens turned what could have been a boring, double digit beatdown, ho-hum win for Sidney into a tutorial on how an overmatched team can compete and give themselves a chance to win when logic dictates that it is simply not possible.
I don't cheer when two Corner Conference teams play each other and as far as Sidney goes, their entire coaching staff consists of people I care about on a personal level. I am thrilled at their run of success and it is decidedly deserved, but my heart started to hurt a little bit for the Viqueens late in the game when Sidney began to put Stanton in the rear view mirror.
It was the type of effort that deserves to be immortalized with a huge upset, but it's going to go down in the scorebook as an 11 point loss. Another victim in the Cowgirls laundry list of victories this season. There were no excuses, no disparaging of the opponent. Just tired smiles when it was all over.
So now I'll get to my point. Sometimes in life you do everything right and you fail. You prepare correctly. You stick to the plan. You handle adversity with courage. Then you give 100 percent effort, only to just fall short. This is the lesson high school sports are supposed to teach our children. Some times your best just isn't good enough, and that's okay. It's the hard work that is to be celebrated. You are learning to prepare for life.
The moment I saw the Stanton crowd stand up and sing to the players after the game, I had seen everything I needed to see. Losing with grace 101. Of course you are frustrated and mad deep down inside and the correct way to handle it is to go back to the drawing board and plan again and work just as hard.
It prepares you for athletic success in the short run and more importantly it steels you for the ups and downs of life beyond high school. The rage and depression I felt in the weeks and months that followed my own failure at the end of my high school career made me better able to successfully navigate the day to day stuff I deal with in today. I'm convinced to it's why I'm pretty happy on a day to day basis. You aren't fully equipped to deal with emotional situations yet in high school but Stanton managed admirably anyway. It tugged at my heart strings from the perspective of an outsider, a dad, and a former coach.
The next time I fall and hit my head in life I know whose example I'm going to follow. Sidney deserves all the wonderful things that are being said about them and the success they have had the last two years but it's worth remembering that you don't always have to win to leave a long lasting, positive impression on people. Last night was case in point.