Working...

STANTON COMMUNITY SCHOOL BULLETIN FEBRUARY 23, 2018
SCHOOL ACTIVITIES
Blood Drive

FCCLA is sponsoring a Red Cross Blood Drive on Thursday, March 1st, from 8:00 AM-2:00 PM at the Viking Center. You may call the school at 829-2162 to make an appointment. It is a scholarship program for our students. Please mark your calendars.
Individual Speech Contest
The individual speech students traveled to Fremont-Mills this Wednesday for the Corner Conference Speech Contest. It was a great afternoon performing and allowed us to be better prepared for Saturday's contest. This Saturday we travel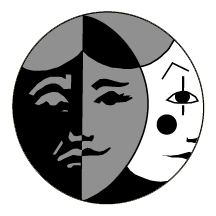 to Griswold High School for District Individual Speech Contest. The students will have the most current schedule by Friday morning. We wish the students the best of luck at contest! The follow students will be competing: Noah Kammerer(improv), Ryan Volquartsen(improv and review), Sam Lindgren(poetry), Nick Mueller(radio), Kaitlyn Bruce(prose), and Alyssa Resh(poetry).
All School Play
The all school play will be March 2nd at 7:00 PM. This year's play is the Bachelor King by Martin A. Follose. "Produced by special arrangements with Pioneer Drama Service, Inc., Englewood, Colorado". Chaos and hilarity ensue in this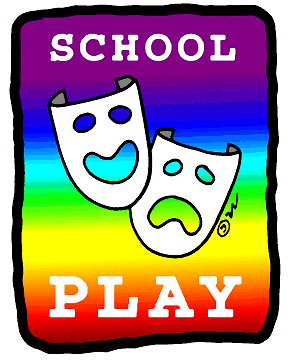 hysterical spoof of several popular reality TV shows! When poor King Evian uses his last dying words to pass royal succession not to greedy Prince Daft but to Yokel, a foolish hillbilly, everyone agrees Yokel needs a wife to help him run the kingdom. Of course, Yokel has other problems to attend. Will Yokel find to find his true love and save his kingdom from ruin?
March Mayhem
The 16th annual March Mayhem is scheduled for Friday and Saturday, March 16th-17th. Stay tuned to further bulletins, web posts, and emails concerning details and how you can be involved. Teams are already forming for basketball, volleyball, and dodgeball. Registration forms will be available in print and online soon.
ATHLETICS
Vikings
The Vikings got 2 good wins to start the district tourney. They were able to play Griswold in the 1st round at Stanton. The Vikes slowly but surely got control of the game and were able to have a strong 3rd quarter and get a solid win. Advancing to the semi-finals they played a very good CAM team on Tuesday night at St Albert. There were many lead changes the 1st half and the Vikes were able to get a 6 point lead at half and then kept it there for most of the 2nd half. CAM tied the score but the Vikes were able to make a few more plays down the stretch and control the ball to get to the district championship game vs St Albert at Riverside.
Junior High Girls Track
The junior high girls track team will begin practice on Monday, February 26th. The week of February 26th and the week of March 5th, the team will conclude practice at school dismissal time daily (3:18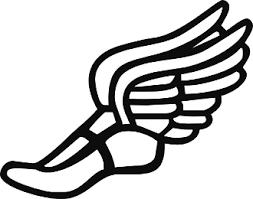 PM). Beginning Monday, March 12th, the team will practice 8th hour and after school until 4:15 PM daily. The first track meet for the team is scheduled for Tuesday, April 10th, as we host our Jr. Viqueen and Viking relays at home. Meet schedules will be sent home with the girls next week.
GUIDANCE
Scholarships
Tribute Award –due February 28
Buick Achievers Scholarship Program – February 28
Iowa Scholarship For The Arts Iowa Arts Council Due March 1
Mark Earl and Esther Ruth Spencer Technical Scholarship (MCEC Technical Scholarships) – Due March 1
Page County Farm Bureau – due March 1
Iowa Farm Bureau Federation Scholarship Program-due March 1
Governor Terry E. Branstad Iowa State Fair Scholarship - due March 1
Iowa Auto Dealers Association - due March 1
Southwest Iowa Rural Electric Cooperative Scholarship–March 1
The Foundation for Rural Services (FRS) College Scholarship Program – due March 1
Iowa Automobile Dealers Foundation for Education Scholarship - due March 1
Darryl Jahn Memorial Scholarship Online
Elks Vocational Scholarship – March 9
Better Business Bureau (BBB) Foundation March 9
Dennis Lloyd Scholarship -due March 10
Youth Scholarship Program – March 15
Iowa Western Community College Foundation Scholarship – due March 15 Online
Jack Hyler Memorial Scholarship – due March 15 Online available
Local Stanton Scholarships - due March 12, 2018
COMING EVENTS
Saturday, 24th District Individual Speech Contest at Griswold
7:00-Boys Substate Basketball at Shenandoah
Tuesday, 27th 7:00-Parade of Bands Concert
Wednesday, 28th 1:05/1:15-Early Dismissal
Friday, 2nd 7:00-All School Play
BREAKFAST MENUS FEBRUARY 26-MARCH 2
Monday

Breakfast Pizza

Muffin/Fruit

Juice/Milk

Tuesday

Sausage Gravy w/Biscuit

Muffin/Fruit

Juice/Milk

Wednesday

Pancakes

Muffin/Fruit

Juice/Milk

Thursday

Omelet

Toast

Muffin/Fruit

Juice/Milk

Friday

Sausage Gravy Pizza

Muffin/Fruit

Juice/Milk
LUNCH MENUS FEBRUARY 26-MARCH 2
Monday

Turkey Wrap

Lettuce/Cheese

Mixed Vegetables

Corn

Pineapple

Peaches

Milk

Tuesday

Ham & Potato Casserole

Peas

Green Beans

Mixed Fruit

Mandarin Oranges

Roll

Milk

Wednesday

Mac & Cheese

Mini Corn Dogs

California Vegetables

Tri-Tater

Apple

Milk

Thursday

BBQ Pork

Coleslaw

Broccoli & Cheese

Pineapple

Applesauce

Chocolate Chip Bar

Milk

Friday

Tuna Noodle Casserole

Peas

Green Beans

Oranges

Peaches

Roll

Milk

STANTON COMMUNITY SCHOOL
PATRON NOTIFICATION OF
OPEN ENROLLMENT REQUIREMENTS
Parents/guardians considering the use of the open enrollment option to enroll their child/ren in another public school district in the state of Iowa should be aware of the following dates:
March 1, 2018—Last date for regular open enrollment requests for the 2018-2019 school year for students in grades 1-12.
September 1, 2018—Last date for open enrollment requests for entering kindergarten students and those students falling under the "good cause" definition for the 2018-2019 school year.
Parents/guardians of open enrolled students whose income falls below 160% of the federal poverty guidelines are eligible for transportation assistance. This may be in the form of actual transportation or in the form of a cash stipend.
Parents should be aware that open enrollment may result in the loss of athletic eligibility.
For further details, contact the school office at 712-829-2162.