Working...

STANTON COMMUNITY SCHOOL BULLETIN FEBRUARY 15, 2018
SCHOOL ACTIVITIES
Blood Drive

FCCLA is sponsoring a Red Cross Blood Drive on Thursday, March 1st, from 8:00 AM-2:00 PM at the Viking Center. It is a scholarship program for our students. Please mark your calendars.
Junior Class Meal
The junior class will be serving a meal at the PTSO Family Fun Night on Friday, February 23rd. They will be serving your choice of Chili and Cinnamon Rolls or Hot Dogs, Chips, and Cinnamon Roll. Free will donation with a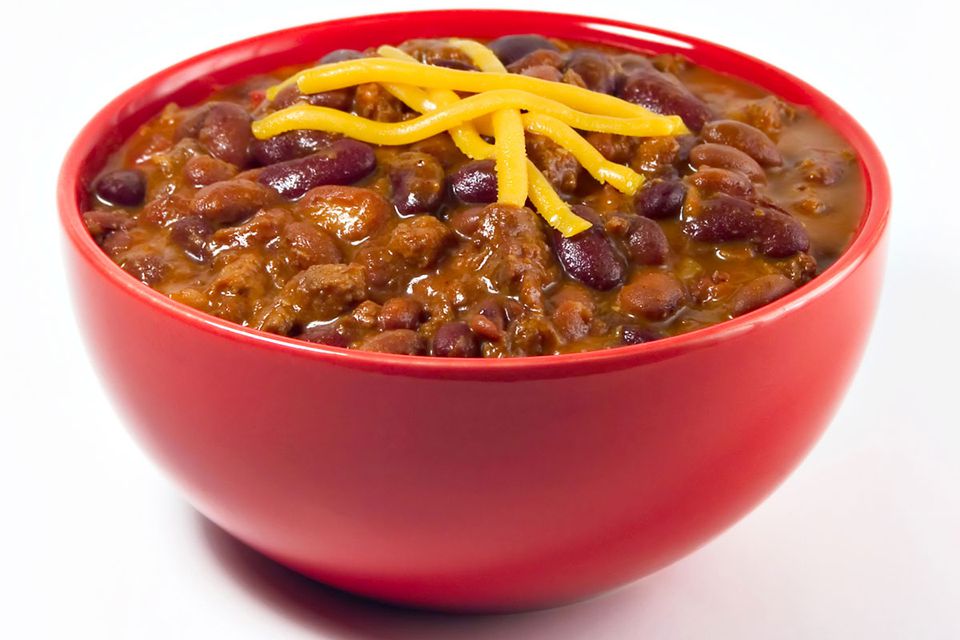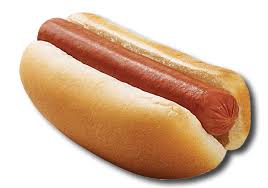 minimum of $5.00. All proceeds will go towards the junior class fund.
Corner Conference Science Fair Judges Needed
The Corner Conference Science Fair for middle school students will once again be held at Fremont-Mills this year. Each school district is asked to bring 3 to 5 judges. We are looking for adults to travel to Fremont-Mills on Thursday, February 22nd, to judge the Corner Conference Science Fair. It will be an exciting year to judge as projects will be experiments completed by the students. If you are able to judge from approximately 9 AM until Noon on February 22nd,
please contact Mrs. Erickson (cerickson@stantonschools.com), Mr. Subbert (bsubbert@stantonschools.com), or Mr. Blunt (kblunt@stantonschools.com) or call 712-829-2162.
ATHLETICS
Viqueens
Stanton Viqueens ended their season on Tuesday with a loss to CAM-Anita. After a 56-36 first round win against South Page the Queens next task was handling a hot shooting CAM squad. The Queens struggled at times against the press committing 31 turn overs in the game. When Stanton effectively guarded the paint CAM reverted to shooting 3's, hitting 6 of 8 in the first half.
The Queens finish the season 8-13, a young team that at times showed some growth and promise throughout the season. Coach Snyder commented, "The girls have set a foundation to build upon, we do not graduate a senior so this team has a unique two phase process for achieving success, the second phase has now begun."
Vikings
The Vikings finally were able to get a good night for traveling to Bedford to face a 16-4 Bulldog team. The Vikes got off to a good start and were able to overcome some slow periods to take a 30-13 halftime lead and then extend the led to 20 a couple times before taking a 70-58 victory to complete our regular season at 19-1 and 12-0 in the conference. It was an exciting atmosphere for 2 good teams and the Vikes were excited to pull out the solid victory in front of a good representation of Viking fans.
Junior Varsity Boys Basketball
The Junior Varsity boys basketball team ended their season on a winning note with a win Monday night against Bedford. The team finished with a record of 9-2 on the season. The players improved each game and continue to give the Varsity players a great look during practice.
Junior High Girls Track
The junior high girls track team will begin practice on Monday, February 26th. The week of February 26th and the week of March 5th, the team will conclude practice at school dismissal time daily (3:18 PM). Beginning Monday, March 12th, the team will practice 8th hour and after school until 4:15 PM daily. The first track meet for the team is scheduled for Tuesday, April 10th, as we host our Jr. Viqueen and Viking relays at home. Meet schedules will be sent home with the girls next week.
Weight Room Invitation
An invitation has been extended to both male and female students in grades 6-8 for the month of February. Focus is being spent on teaching proper technique, safety, and sport specific training preparing them for successful junior high and high school athletics. Currently, we are meeting on Mondays and Thursdays from 3:30-4:25 PM in the high school weight room. If you'd like to be included in a weekly email with dates/times and updates, please contact Mr. Grebin via email at jgrebin@stantonschools.com.
GUIDANCE
Scholarships
Tribute Award –due February 28
Buick Achievers Scholarship Program – February 28
Iowa Scholarship For The Arts Iowa Arts Council Due March 1
Mark Earl and Esther Ruth Spencer Technical Scholarship (MCEC Technical Scholarships) – Due March 1
Page County Farm Bureau – due March 1
Iowa Farm Bureau Federation Scholarship Program-due March 1
Governor Terry E. Branstad Iowa State Fair Scholarship - due March 1
Iowa Auto Dealers Association - due March 1
Southwest Iowa Rural Electric Cooperative Scholarship–March 1
The Foundation for Rural Services (FRS) College Scholarship Program – due March 1
Iowa Automobile Dealers Foundation for Education Scholarship - due March 1
Darryl Jahn Memorial Scholarship Online
Elks Vocational Scholarship – March 9
Better Business Bureau (BBB) Foundation March 9
Dennis Lloyd Scholarship -due March 10
Youth Scholarship Program – March 15
Iowa Western Community College Foundation Scholarship – due March 15 Online
Jack Hyler Memorial Scholarship – due March 15 Online available
Local Stanton Scholarships - due March 12, 2018
ANNOUNCEMENTS
Save the Date! PTSO Family Fun Night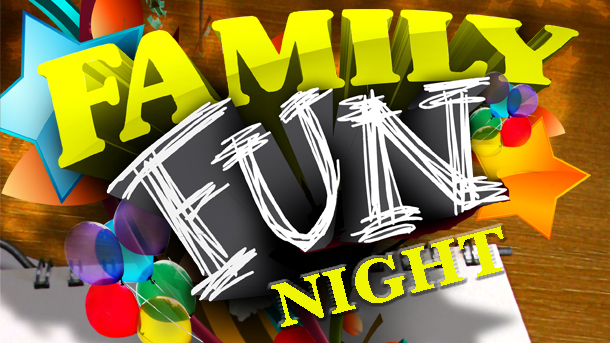 The PTSO will be hosting a Family Fun Night on February 23rd, from 5:00-7:00 PM in the high school gymnasium. Admission will be $5/child and free for adults. We will have games as well as a professional photo booth, bounce houses, face painting, obstacle course, Bingo (for all ages), and more! We will have "cake walks" with cakes provided by local talented bakers and high school foods class. The junior class will be serving Chili and/or Hot Dogs with a Cinnamon Roll for a free will donation ($5 minimum). Please join us for a fun night to celebrate and support our students and staff at Stanton Schools!
COMING EVENTS
Friday, 16th NO SCHOOL
Monday 19th NO SCHOOL-President's Day
Tuesday, 20th 6:30-Boys District Basketball at St. Albert
Wednesday, 21st 1:05-1:15-Early Dismissal
3:00-Corner Conference Speech at Fremont-Mills
Thursday, 22nd Corner Conference Science Fair at Fremont-Mills
7:00-Boys District Basketball Final at Riverside
Saturday, 24th 7:00-Boys Substate Basketball at Shenandoah
BREAKFAST MENUS FEBRUARY 19-23
Monday

NO SCHOOL

President's Day

Tuesday

Sausage, Egg, & Cheese

on a Biscuit

Muffin/Fruit

Juice/Milk

Wednesday

Breakfast Burrito

Muffin/Fruit

Juice/Milk

Thursday

French Toast

Muffin/Fruit

Juice/Milk

Friday

Breakfast Wrap

Muffin/Fruit

Juice/Milk
LUNCH MENUS FEBRUARY 19-23
Monday

NO SCHOOL

President's Day

Tuesday

Rib/Hot Dog

Baked Beans

Tri-Tater

Mandarin Oranges

Pineapple

Milk

Wednesday

Chicken Pattie/Bun

Lettuce/Tomato

Green Beans

Tomato Juice

Fruit Salad/Applesauce

Milk

Thursday

Mandarin Chicken

Brown Rice

Cooked Carrots

California Vegetables

Apple/Peaches

Milk

Friday

Shrimp Poppers

Coleslaw

Tri-Tater

Pineapple/Applesauce

Peanut Butter Sandwich

Milk

STANTON COMMUNITY SCHOOL
PATRON NOTIFICATION OF
OPEN ENROLLMENT REQUIREMENTS
Parents/guardians considering the use of the open enrollment option to enroll their child/ren in another public school district in the state of Iowa should be aware of the following dates:
March 1, 2018—Last date for regular open enrollment requests for the 2018-2019 school year for students in grades 1-12.
September 1, 2018—Last date for open enrollment requests for entering kindergarten students and those students falling under the "good cause" definition for the 2018-2019 school year.
Parents/guardians of open enrolled students whose income falls below 160% of the federal poverty guidelines are eligible for transportation assistance. This may be in the form of actual transportation or in the form of a cash stipend.
Parents should be aware that open enrollment may result in the loss of athletic eligibility.
For further details, contact the school office at 712-829-216