Working...

STANTON COMMUNITY SCHOOL BULLETIN JANUARY 26, 2018
PARKING REMINDER
If you are visiting the school during the day please remember to park in the school parking lots. No parking is allowed at Halland Village or within 10 feet of a stop sign.
PICK UP ZONE
All STUDENTS, Kindergarten-12th, who are picked up after school are to be picked up in the "Pick Up Zone" upon dismissal. Parents are asked to use the drive that is west of the Viking Center and proceed around the back of the Viking Center and then pull in to the "Pick Up Zone" which is located in the drive between the High School building and the Viking Center. Thank you for your understanding!
SCHOOL ACTIVITIES
Yearbook Sales

The 2018 "CAPTURE THE MOMENT" yearbook will go on sale beginning January 26th. From January 26th through February 1st, the books will cost $50.00 and starting February 2nd, the books will cost $60. Contact a yearbook staffer to order and pay for your book.
You may also purchase your yearbook online with a credit card. To order online, go to www.stantonschools.com and click on the link that you see pictured above. That will take you to shopjostens.com where you can purchase your book. This link will go into effect starting January 27th.
You can personalize your yearbook as follows:
Icons (up to 4) for $3.50
One line of personalization for $6.00
Regardless of which method you use to order, the book has lots of timeless moments that the staff has worked very hard on so don't miss out on a great "CAPTURE THE MOMENT" book about Stanton High School.
Swing Choir Luncheon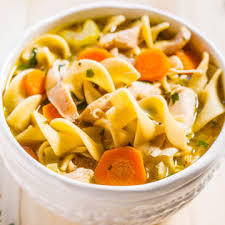 Swing Choir Soup Luncheon will be Sunday, January 28th, from 11:30 AM-1:00 PM at Mamrelund Lutheran Church. They will be serving Ham & Potato, Broccoli Cheese, and Chicken Noodle. The swing choir will be performing between 12:30 PM and 1:00 PM. Cost is free-will donation.
Stanton Large Group Speech Results
The Stanton High School large group speech students traveled to district speech contest at Treynor High School this Saturday, January 20th. The students performed very well throughout the morning and afternoon. Congratulations to the team who finished the day with a total of four division 1 ratings and one division 2 rating. The group improv team of Austin Houston, Noah Kammerer, and Devin Isaccson received a division 1 rating. The group mime team of Austin Houston, Noah Kammerer, Devin Isaccson, Will Roberts, and Waverley Brown received a division 1 rating. The radio broadcasting team of Nick Mueller, Will Roberts, Waverley Brown, Abbi Adams, Emily Hammargren, Mallorie Wookey, Nicole Vorhies, and Anika Wenstrand received a division 1 rating. The radio broadcasting team of Andrew Hammargren, Easton Hultman, Savanna Moffett, Emma Roberts, Alyssa Resh, Kaitlyn Bruce, Brooklyn Adams, and Kami Tibben received a division 1 rating. The group improv team of Kegan Sundberg, Ryan Volquartsen, and Sam Lindgren received a division 2 rating. Those who received a division 1 rating will advance to state speech at Waukee High School on Saturday, February 3rd. Students will be continuing to polish up their speech performances. We would like to thank the excellent support we had at contest from friends, family, and community members! Congratulations to the large group speech students! Good luck at state!!
Driver's Education
Stanton will be starting a Driver's Education class sometime mid-February. Please talk with your student if they are of age 14 or older and have their permit or will be obtaining it before 1st day of class, they are eligible. If this works for you have them sign up in the office or give us a call in the high school office at 829-2162. Fees have not been set as of yet.
Corner Conference Science Fair Judges Needed
The Corner Conference Science Fair for middle school students will once again be held at Fremont-Mills this year. Each school district is asked to bring 3 to 5 judges. We are looking for adults to travel to Fremont-Mills on Thursday, February 22nd, to judge the Corner Conference Science Fair. It will be an exciting year to judge as projects will be experiments completed by the students. If you are able to judge from approximately 9 AM until Noon on February 22nd, please contact Mrs. Erickson (cerickson@stantonschools.com), Mr. Subbert (bsubbert@stantonschools.com), or Mr. Blunt (kblunt@stantonschools.com) or call 712-829-2162.
5th Grade Class
The students of Mr. Mainquist's class had the neat chance to video chat with a country artist, Ciara Rae is a singer/songwriter out of Nashville, TN. The forty-five minute session included many wonderful sparks of learning! It was great to have Miss Rae share her writing process and then it was even better when the students shared about their personal narrative pieces. The students asked many memorable questions. She also discussed the importance of empowering others by acceptance of their differences. It was interesting to hear her life story and the bright future she wants to bring to others through her music. The class also heard her sing a little of Sam Hunt's "Body Like a Back Road". We are extremely thankful for the awesome afternoon spent video chatting with Ciara Rae!
ATHLETICS
Parents' Night
Parents' night for basketball will be Monday, February 5th, with pictures starting at 5:00 PM.
Viqueens
Essex girls defeated Stanton 42-23 Tuesday night. The Viqueens came out with a scrappy defensive effort that provided turnovers and points in the first quarter. The Queens led after the first frame 9-8. Then the Queens hit a scoring slum going several minutes without scoring and only netting 3 points in the quarter. In the second half the continued lack of scoring doomed the Queens, shooting 8 for 36 for 22% on the night. Queens record drops to 7-7
Vikings
The Vikings are the Corner Conference Tournament Champions for the 8th time overall and we played in the championship game for the 14th time. We are in 2nd place behind Fremont-Mills for appearances (24) and championships at 10. Our championship teams came in 1970, 1976, 1990, 1994, 1995, 1997, 2016, and 2018. Runner up in 1975, 1981, 1985, 1991, 2007, and 2017. We appreciated the great support we got from the student section and the community for the night.
Next up is finishing out the regular season and non-conference season. Our district is out and we will be seeding that district before February.
Junior High Girls Basketball
The Stanton Junior High girls finished their season at Essex on January 23rd. The Viqueens came out with a win, 54– 16. It was a quick tempo game with high-pressure defense. It has been a fun season with many learning opportunities. The Queens finished the season with a record of 9–3. Thank you for the support!
Junior High Girls Basketball
The Jr. High boys basketball team closed out their season with a 49-27 victory over Essex. The A team finished the season with a record of 10 wins and 1 loss, while the B team finished with 3 wins and 2 losses. Congratulations to all the players on a great season. Coach Subbert and the team would like to thank all those who supported the Jr. Vikes throughout the season. Special thanks to Chris Johnson for keeping the book and Tom Weis for keeping score and running the clock at our home games.
GUIDANCE

The Stanton Community Schools will administer the Iowa Assessments beginning Tuesday, January 30th, to all students in grades 3-11.
The purpose of the Iowa Assessments is to provide the school with
information and to help teachers make sound educational decisions about student's learning. The scores will allow teachers to check
each student's year-to-year growth and to identify each child's strongest and weakest areas of achievement. When test results are used in conjunction with teacher observation and other information from the classroom, teachers and parents can work together to identify and address the educational needs of each student.
Just as in the everyday school activities, you can help your child do their best by seeing that he/she is fully rested. This year, like last year, all students in grades Kindergarten through twelfth will be
offered breakfast on Tuesday, Wednesday and Thursday of the testing week. This breakfast will be at no cost to the students and ALL STUDENTS WILL BE EXPECTED TO GO DOWN FOR THE BREAKFAST BUT DO NOT HAVE TO GO THROUGH THE SERVING LINE IF THEY DO NOT WANT TO EAT BREAKFAST AT SCHOOL. The breakfast is being offered to those who would like to eat breakfast at school. The Stanton PTSO, along with the school, has generously offered to donate funds to help cover the cost of breakfast for the students. The menu for the 3 days is as follows:
Tuesday, January 30th-Breakfast Wrap, Muffin, Fruit, Juice, Milk
Wednesday, January 31st-Sausage Gravy w/Biscuit, Muffin, Fruit, Juice, Milk
Thursday, February 1st- Breakfast Pizza, Muffin, Fruit, Juice, Milk
Scholarships
Strayer-Rairden Scholarship in Physics – due Jan. 31
John Deere Scholarship-Feb 1
Tim Dwight Foundation, Inc. Scholarship – Feb. 1
Iowa 4-H Scholarships
-February 1.
Masonic Scholarship - due February 1, 2018
The Iowa Arts Scholarship for the Arts - due February 1, 2018
FFA Scholarships – due Feb. 1, 2018
2018 Future of Iowa Agriculture Scholarship Program
February 3, 2018
Elks Vocational Scholarship – Feb. 3
HY _Vee Foundation Scholarship February 10 Download on-line
Iowa Newspaper Foundation Scholarships – due February 9
World Class, The Mediacom Scholarship Program – February 17
http://www.mediacomworldclass.com
Conservation District of Iowa and Montgomery Soil and Water Conservation District Scholarships
-due Feb 16, 2018
Iowa Financial Know-How Challenge: Senior Scholarship
To qualify for the scholarship, students must:
http://www.iowastudentloan.org/SeniorScholarship
Register by Feb 16, 2018. Online
Tribute Award –due 2/28/2017

ANNOUNCEMENTS
Stanton Booster Club Soup Supper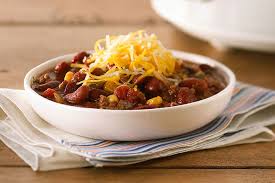 The Stanton Booster Club will have a soup supper at the basketball game tonight when Stanton plays Fremont-Mills. They will be serving chili or ham/potato soup, cinnamon roll, and a drink for $5.00 between 5:00 PM-6:30 PM.
PTSO Meeting
There will be a PTSO board meeting at 6:00 PM on Monday, January 29th, in the high school library. Everyone is welcome to attend. Please email ptso@stantonschools.com for more information.
After Prom Meeting
There will be a Jr/Sr After Prom meeting on Wednesday, January 31st, for all junior and senior parents at 6:00 PM in library.
COMING EVENTS
Friday, 26th 4:30-Junior Varsity Basketball with Fremont-Mills, Here
5:00-Booster Club Meal
6:00-Varsity Basketball with Fremont-Mills, Here
Saturday, 27th 8:30-11:00-Winter Formal
Sunday, 28th 11:30-1:00-Swing Choir Luncheon at Mamrelund
Monday, 28th 4:00-State Swing Choir Contest
Tuesday 29th Iowa Assessments
4:00-Junior Varsity Basketball at Sidney
6:00-Varsity Basketball at Sidney
Wednesday, 30th Iowa Assessments
1:05/1:15-Early Dismissal
Thursday 1st Iowa Assessments
Friday, 2nd 5:00-Junior Varsity Boys Basketball at Clarinda Academy
6:00-Junior Varsity Girls and Varsity Boys at Clarinda Academy
Saturday, 3rd State Large Group Speech Contest
BREAKFAST MENUS JANUARY 29-FEBRUARY 2
Monday

French Toast

Muffin/Fruit

Juice/Milk

Tuesday

Breakfast Wrap

Muffin/Fruit

Juice/Milk

Wednesday

Sausage Gravy w/Biscuit

Muffin/Fruit

Juice/Milk

Thursday

Breakfast Pizza

Muffin/Fruit

Juice/Milk

Friday

Pancakes

Muffin/Fruit
Juice/Milk
LUNCH MENUS JANUARY 29-FEBRUARY 2
Monday

Hamburger/Bun

Lettuce//Tomato

Smiley Potatoes

Baked Beans

Mixed Fruit/Applesauce

Milk

Tuesday

Chicken Strips

Mashed Potatoes/Gravy

Cooked Carrots

Oranges/Pineapple

Roll

Milk

Wednesday

Burrito/Hot Dog

Corn

Tomato Juice

Mandarin Oranges

Peaches

Milk

Thursday

Grilled Chicken/Bun

Lettuce/Tomato

Mixed Vegetables

Garbanzo Beans

Pears/Mixed Fruit

Milk

Friday

Chicken Fajita

Corn

Lettuce

Applesauce/Pineapple

Butter Sandwich

Milk

STANTON COMMUNITY SCHOOL
PATRON NOTIFICATION OF
OPEN ENROLLMENT REQUIREMENTS
Parents/guardians considering the use of the open enrollment option to enroll their child/ren in another public school district in the state of Iowa should be aware of the following dates:
March 1, 2018—Last date for regular open enrollment requests for the 2018-2019 school year for students in grades 1-12.
September 1, 2018—Last date for open enrollment requests for entering kindergarten students and those students falling under the "good cause" definition for the 2018-2019 school year.
Parents/guardians of open enrolled students whose income falls below 160% of the federal poverty guidelines are eligible for transportation assistance. This may be in the form of actual transportation or in the form of a cash stipend.
Parents should be aware that open enrollment may result in the loss of athletic eligibility.
For further details, contact the school office at 712-829-2162.