Working...

STANTON COMMUNITY SCHOOL BULLETIN DECEMBER 15, 2017
SCHOOL ACTIVITIES
Pink Out
The FCCLA is sponsoring a basketball Pink Out on Tuesday, January 23rd, when we play Essex. We hope to do another order of t-shirts (the same t-shirt that was sold for the volleyball Pink Out). The order form will be in the high school office after the first of the year. Other activities are being planned-watch the bulletin for more details. All of the money raised goes to the Montgomery County Relay for Life.
Holiday Food Drive
The Student Council and 5th grade class would like to have a Holiday Food Drive to help area families. We want to have a contest for K-5th and 6th-12th classes, to see who can "rack up" the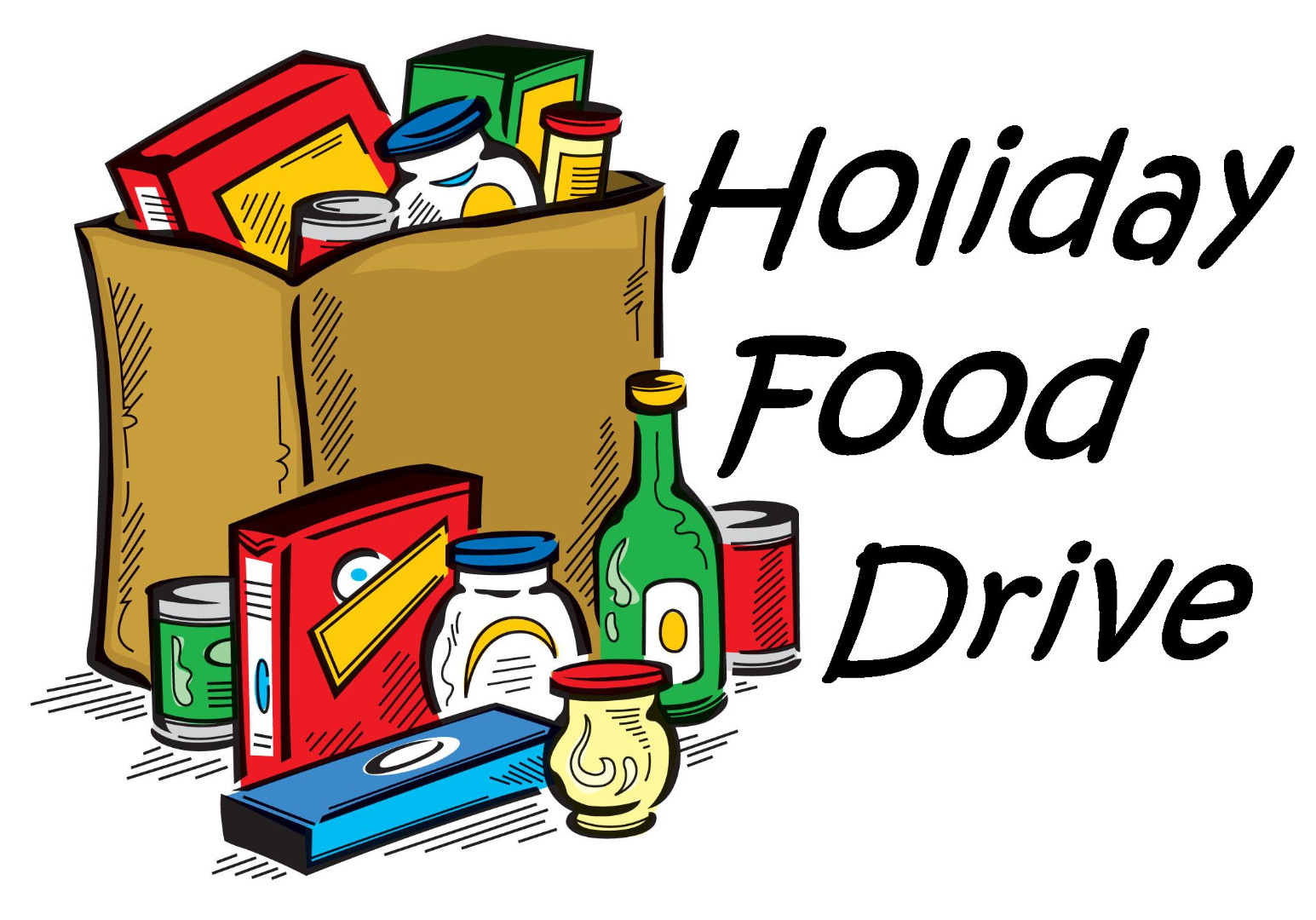 most points from now until December 20th. December 18th through December 20th, the food drive contest will have an "overtime". All items will be worth double the points. We are
thankful for the items already donated! Please continue to support this local cause!
Please bring items to your homeroom class. They will be picked up and counted daily by the 5th grade class. We are thankful for the support during this holiday season!
The following point system will allow us to see which class can earn the most points. The elementary class winner and 6th-12th grade winner will earn a movie and pizza party in January!
PLEASE, WHEN DONATING ITEMS, MAKE SURE THEY ARE NOT OUTDATED!!
5 Points
Cereal, Peanut Butter, Toilet Paper, Laundry Detergent
4 Points
Flour, Sugar, Canned Meat, Spaghetti Sauce, Canned Meals (SpaghettiOs, ravioli, stew, or chili) Soups, Canned Meats (chicken or tuna)
3 Points
Hamburger/Tuna Helper, Macaroni and Cheese, Cake/Brownie/Muffin Mixes, Instant Mashed Potatoes, Beans, Oatmeal, Crackers, Rice, Paper Towels, Kleenex, Juice
2 Points
Dish Soap, Hand Soap, Body Soap, Shampoo, Toothpaste, Toothbrushes, Mouthwash, Pizza Sauce, Pasta, Pie Filling
1 Point
Any Canned Good (fruits and vegetables), Boxed Jell-O, Boxed Pudding
We look forward to helping the people in our community and having a fun contest while doing it! Thank you very much!
Give the Gift That Keeps on Giving

The yearbook staff is offering gift certificates for the 2018 yearbook, "CAPTURE THE MOMENT". The cost of the book is $50.00, icons are $3.50, and personalization is $6.00.
Give the perfect gift – a colorful memory album of all of the moments captured this school year! Contact Tammy Boyer or Christi Elwood at 829-2162 to get your yearbook gift certificate.
Honor Bands
Six students from the Stanton band have been selected to perform in multiple honor bands. Emma Roberts was selected for the SWIBA Honor Band as well as the Iowa State Cyclone Honor Band. She will perform with a select number of students in the SWIBA Honor Band on January 15th in Atlantic and will travel to Ames for the Cyclone Honor Band on February 2nd-3rd. Noah Kammerer, Devin Isaacson, Emma Roberts, Addison Olson, Cameron Sallach, and Levi Martin have been selected to perform in the Iowa Western Honor Band. They will travel to Council Bluffs on January 25th to perform with students from the states of Iowa, Nebraska, and Missouri.
7th and 8th Grade Science Fair
The 7th and 8th grade students will be presenting Science Fair projects beginning January 22nd. Corner Conference Science teachers have decided to only include experiments at the Corner Conference Science Fair. Please make sure your son/ daughter is working on finding an experiment for the Science Fair. The top 20 presentations will attend the Corner Conference Science Fair in February. If you have any questions, please contact Mr. Subbert or Mrs. Erickson at the school.
ATHLETICS
Viqueen Basketball
Stanton raised its record to 3-1 with a 44-28 win over Heartland Christian, Tuesday, December 5th, in Stanton. Stanton opened up a close contest in the 3rd frame with a pesky defense that created points off steals. "We were doing a nice job of double teaming and trapping in the first half but Heartland dealt with it fairly well, in the second half Hope Ogletree was able to come up with one on one steals and convert layups which gave us a nice lead." Another area of dominance for the Queens came on the offensive boards. Savanna Moffett and Shelby Brockshus had 5 and 4 offensive rebounds "but in general the team had a great night with 18 offensive boards"
The Viqueens took on East Mills last Friday in a close contest throughout the game as both teams struggled to get it going offensively. The Queens came out on the short end of the stick, 26-33. Coach Snyder commented, "We simply did not get a good look at the basket in the first half, the double team they put on our wing really frustrated us. Finally in the second half Tara Peterson was able to connect on a couple 10-12 foot jump shots. We were able to hit some outside shots and stay with them, otherwise points were hard to generate." East Mills was able to score on Stanton turnovers to open up a 4th quarter lead.
Stanton Girls rolled to their 4th victory of the season defeating Essex 39-24 at Essex on Tuesday night. An excellent defensive effort that netted points off Essex turnovers and the Queens handling the Essex full court press with better efficiency were keys to victory. "Essex did create some problems for us with their inside game, hitting their post players with timely passes and hitting the offensive boards. We definitely felt the pressure of their possible comeback deep into the 4th quarter," said Coach Snyder.
Viking Basketball
Stanton Vikings played East Mills and came away with a win of 56-29. Coach Blunt commented, "I thought we hurried ourselves the 1st half and did not adjust from not shooting as well as we wanted to. Our defense picked up the 2nd half and we were a little more patient on the offense end to increase a 10 point lead to the 27 point win margin."
The Vikings were in play on Tuesday at Essex and picked up their 3rd conference win and 4th overall with a score of 88-35. "We got off to a good start and were able to score around the basket to get the early lead of 24-7 at the end of the 1st quarter and then extended it out to 47-14 at half and 66-19 at the end of the 3rd quarter. I thought our half-court defense did a good job but we fouled too much in the full court defense," said Coach Blunt
Junior High Girls Basketball
The junior high girls team faced East Mills again and Stanton finished 28-20. The Queens played another two quarters and won, 10-4. Recently playing Essex, the Viqueens finished with another win, 49-9. The team travels to Tabor tonight to battle Fremont-Mills Knights at 3:45 PM. The Viqueens will also be playing Sidney on Tuesday with a game time of 3:30 PM in Stanton. The team continues to appreciate the wonderful support of the school, friends, families, and community!
Junior High Boys Basketball
The Jr. Vikes continue to improve on the basketball court and have gained a few more victories in the process. The boys defeated East Mills-"A" game, 38-30 and "B" game, 33-20 and Essex-"A" game 53-12 and "B" game (1-10 minute quarter), 8-2. The boys are at home tonight against Fremont-Mills and will travel to Sidney, December 19th.
CMOC Event
Athletes are getting pulled in so many directions. Coaches are yelling, parents are expecting more… and athletes are left confused and wondering… why can't I be 'mentally tougher'!
Join P3 Performance for a 2-hour Competitive Mental Obstacle Course in Stanton, Iowa (Stanton Viking Center) where your mental skills will be challenged and tested, while learning 4 critical skills you cannot afford to miss!
DECEMBER 22nd from 5:30 PM–7:30 PM - Coaches and Parents ENCOURAGED to Participate! Ages 12 and up to college athletes!
Pre–register price: $20, Walk–In Registration: $30 at the doors.
You can find the event online by searching Google: Competitive Mental Obstacle Course + Eventbrite OR type this link into your browser: https://www.eventbrite.com/e/cmoc-competitive-mental-obstacle-course-tickets-41177134919
GUIDANCE
Scholarships
National Wild Turkey Federation - due January 1 On-Line
-must be a senior with a 3.0 grade point average
-must be pursuing a degree at an accredited institution of higher education
-must support the preservation of the hunting tradition and actively participate in hunting sports—a copy of a current hunting license is required
-must be willing to become a member of the National Wild Turkey Federation (Xtreme JAKES, student or regular membership)
-must be involved in school activities
-must demonstrate ability as a leader among his or her peers
-must demonstrate community involvement
-must submit an essay and autobiography exhibiting dedication to conservation
-must submit three letters of recommendation
-Local Scholarship Winner will receive a minimum of $250
-State/Provincial Scholarship Winner will receive a minimum of $1,000
-National Scholarship Winner will receive $10,000
-Forms available at http://www.nwtf.org/resource-library/detail/jakes-scholarship-application
United States JCI (Jaycee International) Senate Foundation Scholarship – due January 5, 2018
-$1,000 grants awarded to graduating high school seniors in the United States who plan to continue their education at accredited post-secondary colleges, universities or vocational schools.
Online application: http://www.usjcisenate.org/programs/scholarship
State Scholarships for Excellence in Agriculture - due The priority deadline for freshman scholarship applications is January 15
Robert E. Byers Scholarship Trust – January 6, 2018
-Four $500 scholarships
-must be enrolling in an Iowa college or university
-must be majoring in community enhancement or environmental areas of study
-applications are available on-line at www.keepiowabeautiful.com
-applications will only be accepted by e-mail
https://www.keepiowabeautiful.com/grants-awards/byers-scholarship/
Iowa State University – College of Agriculture – Freshman Scholarships in Agriculture – due The priority deadline for freshman scholarship applications is January 15 Online application
https://www.scholarships.cals.iastate.edu/scholarships/freshman
-must rank in the upper 25th percentile in both class rank and national test scores
-demonstrate leadership potential by extracurricular and work experiences
Christina Hixson Opportunity Award – due January 15
Application procedures:
1. Complete and mail the application for the Hixson Opportunity Award by January 15 at http://www.dso.iastate.edu/hixson/application
2. File FAFSA by December 1 (Iowa State University deadline).
3. Complete the Iowa State University admission process by February 1.
4. Submit a recommendation from a guidance counselor, teacher, or community leader that specifically discusses your qualifications based on the Criteria for Eligibility.
Strayer-Rairden Scholarship in Physics – due Jan. 31
http://www.physics.uiowa.edu/undergraduate-program/undergraduate-scholarships-and-awards/strayer-rairden-scholarship-physics
-$1,000 each year, renewable for up to 3 successive years following the initial award
-must be from the state of Iowa
-must have applied for admission to The University of Iowa and declared physics or astronomy as a major
-must take the Drake Physics Prize exam (deadline for this exam is in early December and it is given at the student's high school in January)
ANNOUNCEMENTS
Covenant Church Christmas Program
The Evangelical Covenant Church Christmas Program, "Come to Bethlehem and See", will be held on Sunday, December 17th, at 10:45 AM. The program will be by the Bible Club and Sunday School Classes. Coffee and cookie fellowship before and after the program.
Mamrelund Sunday School Christmas Program
The Mamrelund Sunday School Christmas Program will be Sunday, December 17th, at 9:00 AM. We will have practice for preschool-5th grade on Saturday, the 16th, at 9:30 AM.
JHUG and CYO
JHUG and CYO will meet Sunday, December 17th, at 5:00 PM at Mamrelund Church to go caroling and have pizza. Please bring food pantry items to help a local family!
Collect Pop Tabs-Help Ronald McDonald House
Virginia Abraham is collecting pop tabs to help the Ronald McDonald House. You may help by collecting them and dropping them off at the 216 Broad Ave., Stanton, or calling her at 829-2433. This program is an easy way for people of all ages to support Ronald McDonald House and know they are making a difference for families.
COMING EVENTS
Friday, 15th 3:30-Junior High Boys Basketball with Fremont-Mills, Here
3:45-Junior High Girls Basketball with Fremont-Mills, Here
6:00-Varsity Basketball at Fremont-Mills
Monday, 18th, 6:00-Varsity Basketball at Griswold
6:00-Junior Varsity Boys Basketball at Griswold in 2nd gym
7:30-Junior Varsity Girls Basketball at Griswold in 2nd gym
Tuesday, 19th 3:30-Junior High Girls Basketball with Sidney, Here
4:00-Junior High Boys Basketball at Sidney
6:00-Varsity Basketball with Sidney, Here
Wednesday, 20th NO EARLY DISMISSAL
Thursday, 21st 1:05/1:15-Early Dismissal
4:30-Junior Varsity Boys Basketball with Clarinda Academy, Here
6:00-Varsity Basketball with Clarinda Academy, Here
Friday, 22nd-Tuesday, 2nd NO SCHOOL
BREAKFAST MENUS DECEMBER 18-22
Monday

Sausage, Egg, & Cheese

on a Biscuit

Muffin/Fruit

Juice/Milk

Tuesday

Fruit Pocket

Muffin

Juice/Milk

Wednesday

Donut Hole

Muffin/Fruit

Juice/Milk

Thursday

Breakfast Burrito

Muffin/Fruit

Juice/Milk

Friday

NO SCHOOL
LUNCH MENUS DECEMBER 18-22
Monday

Pork Chopette/Bun

Lettuce/Tomato

Baked Beans

Ranch Potatoes

Apple

Mixed Fruit

Milk

Tuesday

Grilled Chicken/Bun

Lettuce/Tomato

Mixed Vegetables

Garbanzo Beans

Mandarin Oranges

Pineapple

Milk

Wednesday

Creamed Turkey

Mashed Potatoes

Green Beans

Sweet Potatoes

Peaches/Mixed Fruit

Jello/Rye

Milk

Thursday

Stuffed Crust Pizza

Lettuce

Carrots

Pears

Applesauce

Milk

Friday

NO SCHOOL