Working...

STANTON COMMUNITY SCHOOL BULLETIN DECEMBER 8, 2017
SCHOOL ACTIVITIES
Thank You
Thank you very much to the PTSO for sending the 6th-12th grade students to the movie "Wonder" and providing lunch. The movie was very good and had lots of lessons for all to learn.
Holiday Food Drive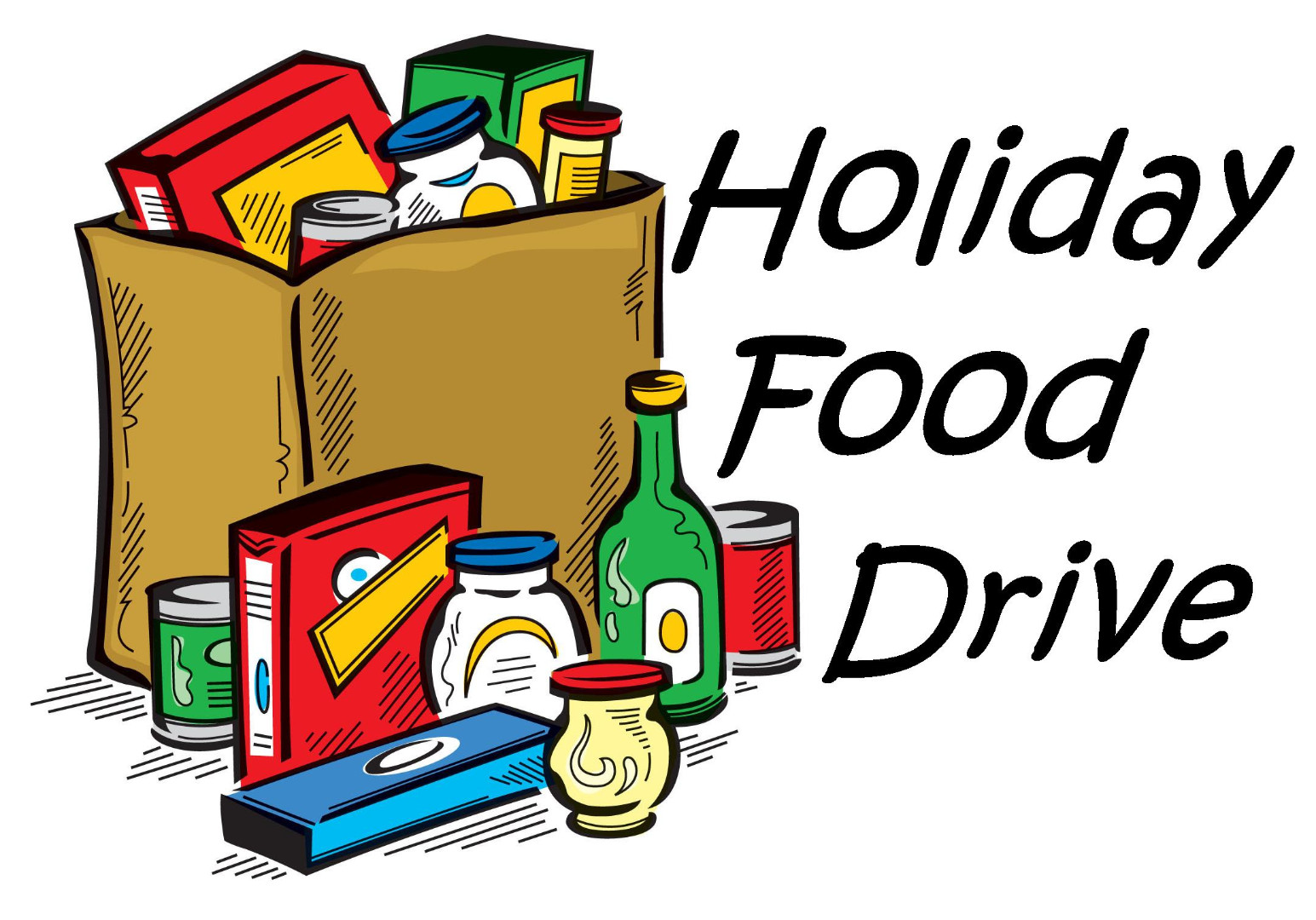 The Student Council and 5th grade class would like to have a Holiday Food Drive to help area families. We want to have a contest for K-5th and 6th-12th classes, to see who can "rack up" the most points from now until December 20th.
Please bring items to your homeroom class. They will be picked up and counted daily by the 5th grade class. We are thankful for the support during this holiday season!
The following point system will allow us to see which class can earn the most points. The elementary class winner and 6th-12th grade winner will earn a movie and pizza party in January!
PLEASE, WHEN DONATING ITEMS, MAKE SURE THEY ARE NOT OUTDATED!!
5 Points
Cereal, Peanut Butter, Toilet Paper, Laundry Detergent
4 Points
Flour, Sugar, Canned Meat, Spaghetti Sauce, Canned Meals (SpaghettiOs, ravioli, stew, or chili) Soups, Canned Meats (chicken or tuna)
3 Points
Hamburger/Tuna Helper, Macaroni and Cheese, Cake/Brownie/Muffin Mixes, Instant Mashed Potatoes, Beans, Oatmeal, Crackers, Rice, Paper Towels, Kleenex, Juice
2 Points
Dish Soap, Hand Soap, Body Soap, Shampoo, Toothpaste, Toothbrushes, Mouthwash, Pizza Sauce, Pasta, Pie Filling
1 Point
Any Canned Good (fruits and vegetables), Boxed Jell-O, Boxed Pudding
We look forward to helping the people in our community and having a fun contest while doing it! Thank you very much!
Santa Lucia
Our annual Santa Lucia Festival of Lights will be Saturday, December 9, at the Stanton High School Gym, beginning at 7:00 PM. Grades 1st-6th will take part in the festival. Ms. Schmidt would like the children to be at the gym between 6:45-6:50 PM, 4th-6th grade students should go to the weight room no later than 6:50 PM. It is very important for every student to participate as it is part of the music curriculum and their music grade.
The students should wear the following:
Boys-White shirts, dark pants, red vest or bow/ribbon tie or red suspenders.
Girls-White blouse, red, blue, or yellow skirt, striped apron red tights or knee socks with floral rings in your hair (if available.)
Clothing items for the student's outfits is available in the elementary office.
Give the Gift That Keeps on Giving
The yearbook staff is offering gift certificates for the 2018 yearbook, "CAPTURE THE MOMENT". The cost of the book is $50.00, icons are $3.50, and personalization is $6.00.

Give the perfect gift – a colorful memory album of all of the moments captured this school year! Contact Tammy Boyer or Christi Elwood at 829-2162 to get your yearbook gift certificate.
ATHLETICS
Viqueen Basketball
Stanton Viqueens pull off a double overtime win vs Riverside 56-55. With both teams in serious foul trouble, Stanton shot 47 free throws connecting on 26. "We shot an amazing 14-19 from FT line in the first half, we talked at half time about continuing the offensive pressure and getting to the FT line, it certainly made the difference." commented Coach Snyder.
The Viqueens won their second game in as many days Friday defeating South Page 42-36. Coach Snyder said, "I was concerned with fatigue after last night's 2 overtime game. We held up well, limiting our fouling and turn overs".
Viking Basketball
Stanton Vikings played Riverside on November 30th and came through with the win, 80-47. Coach Blunt commented, "I thought we got off to a good start and were ahead 25-7 after 1st quarter. We relaxed a little bit the second half but still were able to win with a large margin.
The Vikings came away with another win on Tuesday against Heartland Christian, 96-43. "Again we got off to another good start being ahead 52 to 16 at half. I thought our intensity was better as well as our running the floor for the entire game was a lot better. Our defense of pressure and rebounding lead to some fast breaks and good looks on the other end", said Coach Blunt.
Junior High Girls Basketball
The junior high girls played last Friday against South Page in Stanton. The Jr. Viqueens came out with a win, 44-4. They are back in action tonight against East Mills. The game will be in Nishna Valley at 4:00 PM. The team appreciates the wonderful support of the school, friends, families, and community! Go Viqueens!
GUIDANCE
Scholarships
AXA Achievement Scholarship –December 15 Apply Early Online
This program provides $670,000 in annual scholarships to graduating high school seniors throughout the nation. Fifty-two (52) scholarship recipients are selected; one from each state, Washington, D.C. and Puerto Rico. These students receive one-time scholarship awards of $10,000 each. From this pool of 52 state winners, ten (10) scholarship recipients are selected as national winners, earning an additional one-time scholarship of $15,000 and the opportunity for an internship with AXA. You can learn more about the program and download an application at www.axa-achievement.com.
AXA Achievement Community Scholarship –The 2018 program will be accepting applications from September 5, 2017 until 10,000 applications are submitted or December 15, 2017, whichever comes first. Your application MUST be one of the first 10,000 submitted electronically by the deadline date. Apply early
-up to 375 winners nationwide
-Scholarships of $2,000
-You can learn more about the program and download an application at https://www.scholarsapply.org/axa-achievement/
Burger King Scholars Program – December 15 Online
-$1,000, $5,000 and $25,000 scholarships available to high school seniors
-www.scholarshipamerica.org/burgerkingscholars/
National Wild Turkey Federation - due January 1 On-Line
-must be a senior with a 3.0 grade point average
-must be pursuing a degree at an accredited institution of higher education
-must support the preservation of the hunting tradition and actively participate in hunting sports—a copy of a current hunting license is required
-must be willing to become a member of the National Wild Turkey Federation (Xtreme JAKES, student or regular membership)
-must be involved in school activities
-must demonstrate ability as a leader among his or her peers
-must demonstrate community involvement
-must submit an essay and autobiography exhibiting dedication to conservation
-must submit three letters of recommendation
-Local Scholarship Winner will receive a minimum of $250
-State/Provincial Scholarship Winner will receive a minimum of $1,000
-National Scholarship Winner will receive $10,000
-Forms available at http://www.nwtf.org/resource-library/detail/jakes-scholarship-application
United States JCI (Jaycee International) Senate Foundation Scholarship – due January 5, 2018
-$1,000 grants awarded to graduating high school seniors in the United States who plan to continue their education at accredited post-secondary colleges, universities or vocational schools.
Online application: http://www.usjcisenate.org/programs/scholarship
State Scholarships for Excellence in Agriculture - due The priority deadline for freshman scholarship applications is January 15
Robert E. Byers Scholarship Trust – January 6, 2018
-Four $500 scholarships
-must be enrolling in an Iowa college or university
-must be majoring in community enhancement or environmental areas of study
-applications are available on-line at www.keepiowabeautiful.com
-applications will only be accepted by e-mail
https://www.keepiowabeautiful.com/grants-awards/byers-scholarship/
Iowa State University – College of Agriculture – Freshman Scholarships in Agriculture – due The priority deadline for freshman scholarship applications is January 15 Online application
https://www.scholarships.cals.iastate.edu/scholarships/freshman
-must rank in the upper 25th percentile in both class rank and national test scores
-demonstrate leadership potential by extracurricular and work experiences
Christina Hixson Opportunity Award – due January 15
Application procedures:
1. Complete and mail the application for the Hixson Opportunity Award by January 15 at http://www.dso.iastate.edu/hixson/application
2. File FAFSA by December 1 (Iowa State University deadline).
3. Complete the Iowa State University admission process by February 1.
4. Submit a recommendation from a guidance counselor, teacher, or community leader that specifically discusses your qualifications based on the Criteria for Eligibility.
Strayer-Rairden Scholarship in Physics – due Jan. 31
http://www.physics.uiowa.edu/undergraduate-program/undergraduate-scholarships-and-awards/strayer-rairden-scholarship-physics
-$1,000 each year, renewable for up to 3 successive years following the initial award
-must be from the state of Iowa
-must have applied for admission to The University of Iowa and declared physics or astronomy as a major
-must take the Drake Physics Prize exam (deadline for this exam is in early December and it is given at the student's high school in January)
ANNOUNCEMENTS
Legion's Santa Claus
Stanton children up to and including second grade are to have a visit from Santa Claus the evening of Saturday, December 16th. Santa will not have time to leave the city limits, so country children are asked to arrange to be at the home of a friend or relative in town. If the children don't have a place in town to go, please bring them to the Legion Hall at 7:30 PM where Santa will visit them. Santa's helpers will be waiting to talk on the telephone (829-2510) to the children on Wednesday, December 13th and Thursday, December 14th, from 5:30-7:30 PM. Be sure to tell Santa each child's name and the home at which they will be on December 16th. Give this information clearly in order that Santa will not forget anyone.
Practice for Santa Lucia Coronation
Practice for the Santa Lucia Coronation will be on Saturday at 5:00 PM in the gym. This practice is for 8th-12th grade girls participating in Santa Lucia, the senior boys assisting, 1st grade tomte and jul docker dolls, ceremony singer, narrators, and coronation committee.
Skona Maj Singers Practice
Skona Maj singers will practice at 6:30 PM in the band room for Santa Lucia on Saturday, December 9th.
Santa Lucia
For the 66th year, Stanton will begin its holiday season with the traditional Swedish Santa Lucia Festival of Lights to be held on Saturday, December 9th, at 7:00 PM in the Stanton High School gym.
The Santa Lucia story begins in Italy when Christians were being persecuted by the Romans because of their faith. Lucia, a Christian maiden, brought food and medicine to the Christians hiding in the secret underground passages known as the catacombs. She wore candles on her head to light her way in the darkness. Lucia's parents arranged for her to marry a pagan nobleman. She refused and thus was tortured. The story of Lucia's martyrdom and sainthood spread north to Scandinavia by the missionaries. She became the patron saint of all maidens.
This is an all-community project that has been growing each year to give town people and children of the community an understanding and appreciation of their Swedish heritage. Newcomers of the community, with no Swedish background, are encouraged to join in on the fun. Newcomers enter into the project which begins early in the morning and lasts throughout the day until after the coronation of the queen in the evening.
The festival includes a skit, Swedish dances and songs by the elementary students, the Skona Maj singers, and the recognition of native Swedes and past Santa Lucia Queens. Highlighting the festival is the crowning of the 2017 Santa Lucia Queen by last year's queen.
A bake sale in the concourse will be held prior to and immediately following the program. Free coffee and cookies will be served in the concourse following the coronation. Monetary donations are appreciated to help defray the cost of the Lucia Festival. Donation cans will be by the gym doors.
Queen candidates must be a junior or senior girl who attends Stanton Community School. They must also be the oldest unmarried daughter living at home. On the morning of December 9th, she must rise early and serve breakfast in bed to her parents or guardian. A parent or guardian will call Janean Hart at 829-2441 between 6:00-8:00 AM to confirm her daughter's eligibility. The candidates will sing for residents at nursing homes in Red Oak, Stanton, and Villisca, and also visit shut-ins.
Voting will take place at the Stanton Senior Center between the hours of 9:00 AM and 3:30 PM. Residents of the Stanton School district who are school age and above are eligible to vote. Families of open enrolled students may also vote. The candidate receiving the most votes will be crowned Santa Lucia Queen that evening.
Former Queens are Mary Palmquist Haubold, 1952; Roberta Nord Summers, 1953; Mary Schield DeBolt, 1954; Kathleen Ossian Means, 1955; Joann Peterson English, 1956; Harriet Ossian Olson, 1957; Rosanne Johnson Williams, 1958; Betty Platt Lantz, 1959; Faith Nimrod Sherman, 1960; Marlene Johnson Peterson, 1961; Bonnie Johnson Pershin, 1962; Annette Sellergren Billings, 1963; Robin Swanson Caesaretti, 1964; Frances Benedict Olson, 1965; Barbara Johnson Frank, 1966; Marilyn Sunberg Andriga, 1967; Mary Schenk Coulman, 1968; Ruth Hallquist Williams, 1969; Suzanne Vennerberg Caquelin, 1970; Renee Hanson Rhamy, 1971; Denise Peterson Hallquist, 1972; Annis Jane Nelson Williams, 1973; Denise Isaacson Goddard, 1974; Kim Stone Sieck, 1975; Sheila Johnson Mainquist, 1976; Julie Lundgren Kixmiller, 1977; Lori Requist, 1978; Linda Peterson Snyder, 1979; Diane Isaacson Peterson, 1980; Kathy Schultz Johnson, 1981; Kris Honette Lindgren, 1982; Darla Isaacson Baudler, 1983; Sara Peterson, 1984; Sherri Burke Eiting, 1985; Marta Clark-Moffett, 1986; Kim Mead Thomas, 1987; Carrie Larson Koelker, 1988; Traci Gilliland Yeager, 1989; Angie Larson Babe, 1990; Diana Peterson Mandernach, 1991; Ingrid Newman Perkins, 1992; Jill Lundgren Sanchez, 1993; Lindsay Bruning Paulson, 1994; Amy Bruning Sallach, 1995; Allison Hallquist Newman, 1996; Jennifer Boyer Schlomer, 1997; Sheila Allen Williams, 1998; Michelle Boyer Doyle, 1999; Jodi Bruning Allen, 2000; Nichole Hallquist, 2001; Jenna Hart Ramsey, 2002; Carrie Hallquist Moline, 2003; Cassie Gilliland Williams, 2004; Emily Peterson, 2005, Cyndi Johnson O'Rourke, 2006; Christine Lundgren Williams, 2007; Taylor Wagg, 2008; Lauren Burke, 2009; Alexa Anderson Mendenhall, 2010; Paige Peterson, 201l; Rochelle Sink, 2012; Madison Wookey, 2013; Heidi Vanderholm, 2014; Marcel Confer, 2015; Elizabeth Ernst, 2016
Santa Lucia Bake Sale
The Santa Lucia Bake Sale Committee would greatly appreciate community members to donate baked goods to the bake sale. Please bring items to the school concourse on Saturday, December 9th, before 6:00 PM. Thank you.
Covenant Church Christmas Program
The Evangelical Covenant Church Christmas Program, "Come to Bethlehem and See", will be held on Sunday, December 17th, at 10:45 AM. The program will be by the Bible Club and Sunday School Classes. Coffee and cookie fellowship before and after the program.
Mamrelund Sunday School Christmas Program
The Mamrelund Sunday School Christmas Program will be Sunday, December 17th, at 9:00 AM. We will have practice for preschool-5th grade on Saturday, the 16th, at 9:30 AM.
JHUG and CYO
JHUG and CYO will meet Sunday, December 17th, at 5:00 PM at Mamrelund Church to go caroling and have pizza. Please bring food pantry items to help a local family!
Collect Pop Tabs-Help Ronald McDonald House
Virginia Abraham is collecting pop tabs to help the Ronald McDonald House. You may help by collecting them and dropping them off at the 216 Broad Ave., Stanton, or calling her at 829-2433. This program is an easy way for people of all ages to support Ronald McDonald House and know they are making a difference for families.
COMING EVENTS
Friday, 8th 3:30-Junior High Boys Basketball with East Mills at the Viking Center
4:00-Junior High Girls Basketball at East Mills (Nishna Valley)
6:00-Varsity Basketball at East Mills
Saturday, 9th 7:00-Santa Lucia
Tuesday, 12th 3:30-Junior High Basketball with Essex, Here
4:30-Junior Varsity Basketball at Essex
6:00-Varsity Basketball at Essex
Wednesday 13th 1:05/1:15-Early Dismissal
Thursday 14th 7:00-Christmas Concert
Friday, 15th 3:30-Junior High Boys Basketball with Fremont-Mills, Here
3:45-Junior High Girls Basketball with Fremont-Mills, Here
BREAKFAST MENUS DECEMBER 11-15
Monday

Sausage Gravy Pizza

Muffin/Fruit

Juice/Milk

Tuesday

Waffle

Muffin/Fruit

Juice/Milk

Wednesday

Scrambled Eggs

Sausage Pattie

Toast

Muffin/Fruit

Juice/Milk

Thursday

Breakfast Bar

Muffin/Fruit

Juice/Milk

Friday

Pancake & Sausage

on a Stick

Muffin/Fruit

Juice/Milk
LUNCH MENUS DECEMBER 11-15
Monday

Hamburger/Bun

Lettuce/Tomato

Smiley Potatoes

Baked Beans

Mixed Fruit

Milk

Tuesday

Chicken Strips

Mashed Potatoes/Gravy

Cooked Carrots

Oranges

Pineapple

Roll

Milk

Wednesday

Burrito/Hot Dog

Corn

Tomato Juice

Mandarin Oranges

Peaches

Milk

Thursday

BBQ Pork

Coleslaw

Broccoli & Cheese

Applesauce

Pineapple

Chocolate Chip Bar

Milk

Friday

Mac & Cheese

Mini Corn Dogs

California Vegetables

Tri-Tater

Apple

Mixed Fruit

Milk
STANTON COMMUNITY SCHOOL
PATRON NOTIFICATION OF
OPEN ENROLLMENT REQUIREMENTS
Parents/guardians considering the use of the open enrollment option to enroll their child/ren in another public school district in the state of Iowa should be aware of the following dates:
March 1, 2018—Last date for regular open enrollment requests for the 2018-2019 school year for students in grades 1-12.
September 1, 2018—Last date for open enrollment requests for entering kindergarten students and those students falling under the "good cause" definition for the 2018-2019 school year.
Parents/guardians of open enrolled students whose income falls below 160% of the federal poverty guidelines are eligible for transportation assistance. This may be in the form of actual transportation or in the form of a cash stipend.
Parents should be aware that open enrollment may result in the loss of athletic eligibility.
For further details, contact the school office at 712-829-2162.