Working...

SWCC Online Classes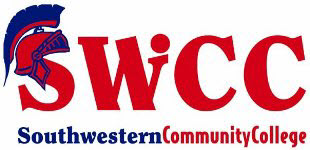 To All Online Class Students-
All high school students enrolling in courses for the fall semester are required to attend orientation, even if you have taken classes previously. Southwestern's online and ecompanion system will be updating to CANVAS this fall— this is a new online learning management system for Southwestern. Orientation will be held in STANTON on August 17 at 1:30. You will need to come to pick up your computer from Beau at 1:00 that day.
At the required orientation, you will receive your new login information along with navigation of the new system. Class schedule, student handbook, college course 101, and additional information will be covered to ensure your success as you begin the fall semester. The purpose of orientation is to provide students with pertinent information concerning college expectations, college services, and student rights and responsibilities.
Please note that online classes begin Monday, August 21st, face to face classes on campus begin Wednesday, August 23rd, and face to face classes at your high school will follow the respective school's schedule. All textbooks will be delivered to your respective high school before classes begin. Information will be given at orientation as to when you should pick up your textbook(s).
If you have any questions regarding your enrollment, please do not hesitate to contact the SWCC Secondary Programs Department at 641-782-1495 or Mrs. Mainquist at 712-370-6806.