Working...

STANTON COMMUNITY SCHOOL BULLETIN MARCH 10, 2017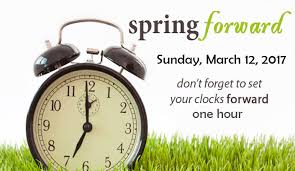 SCHOOL ACTIVITIES
Senior and Parents: Slide Show Info
A large envelope was sent home with each senior. Please send 1 baby photo, 1 senior photo and any group photos of sports, parties, etc. in the envelopes by March 27th. Photos will be scanned in and returned by April 10th.
Envelopes can be given to Mrs. Stephens, Mrs. Druivenga or Abby Volquartsen. Digital files can be emailed to avolquartsen@gmail.com.
Junior Class Parent Meeting
The Junior class parents will be having a meeting to discuss the Prom meal and how parents will be helping with the meal on March 29th at 7:00 PM in the high school library. All are invited to attend.
March Mayhem
2017 marks the 15th year of this event! Glow-in-the-Dark Volleyball will kick things off Friday, March 31st. All other events will take place on Saturday, April 1st. Rounding out the events this year will be a 5K Fun Run/Walk, six divisions of 3-on-3 Basketball, Dodgeball, slam dunk contest, 3-PT shooting contest, and a Bean Bag Toss Tournament (Singles and Doubles). Information and rules will be posted on the school's website in the coming days. Registration forms will be available at the school as well as online.
A parent meeting for all parents of students in grades 9th-12th was held last week. A group of parents are going to tackle the organization of the concession stands and will be sending communication to all parents to let them know how they can help make this a record year. The students from each class will be helping work the concessions as well as admissions and event handling.
Elementary Musical
On Friday, March 10th, at 7:00 PM., the elementary students will be
performing their elementary musicals. This is a required concert for
all students and will be graded. Kindergarten through third grade
students will be performing our very own rendition of "Granny's
Favorite Musical Hits," and fourth through sixth graders will be
performing the musical "The Granny Awards." Please refer to notes sent home for required costumes and other specific details. We look forward to seeing you all on March 10th!
The PTSO will be serving ice cream treats after the musical on Friday in the concourse. All items will be $1 and the money will be used to support classroom items and field trips.
GUIDANCE
Scholarships
LOCAL STANTON SCHOLARSHIPS - due March 13, 2017
Double Dozen Scholarship - Academics, character, leadership and potential for growth and success.
Duane Falk Scholarship - Based on academics, leadership, and participation in school and community activities. Number and amount designated annually.
Larmon Scholarship - Based on academics excellence and achievement in school and community activities. Number and amount designated annually.
Randy Larson Memorial Scholarship - Sponsored by the American Legion and Legion Auxiliary. Based on academic and leadership accomplishments. Must be a relative of a veteran. $200.00
National Honor Society Scholarship - One member---one non-member. Based on classes taken and grades. $100.00 each
Stanton Faculty and Administrators Scholarship - Must be going into an education field.
Stanton Care Center Vetter Scholarship - Based on academics, leadership, character, and potential for success in a health related area. Number and amount designated annually.
Stephanie (Peterson) and Christopher Stein Scholarship – Must be attending Iowa State University. Based on moral character, attitude, leadership, activities in school, and community service. Number of scholarships designated annually. $500
Ruth Stone Memorial Scholarship - Based on citizenship, leadership, participation in school, church and community activities. Scholarship may be used for any type of higher education. $300
Ashley and Brooke Maley Memorial Scholarship – Two scholarships are available with the mount to be determined yearly. Open to all senior students. Students may be pursuing any type of post-secondary education.
Class of 1963 – One scholarship given to a graduating senior from Stanton Community High School. Students may be pursuing any type of post-secondary education. $200
Stewart Sisters Scholarship - As alumnae of Stanton H. S., Shauna, Shalée, and ShaRee value the education we received there and feel it is important to give back. Based on academics, leadership, and participation in school and community activities. Open to graduating high school seniors. Submit a local scholarship application. Number and amount designated annually.
Sherie Goodemote Wistrom Memorial Scholarships –
- One $250 music or medical (nursing) related scholarship will be given. In order to receive the scholarship you must be a graduating senior from Stanton Community High School, you will need to maintain a grade point average of 2.5 and be registered for college the following semester.
Brooke Engstrand Scholarship - The Brooke Engstrand scholarship established in the spring of 2013 is intended for seniors planning to further their education in a 4-year or 2-year college program, or a technical school.
Darwin L. "Rosy" Rossander Memorial Scholarship –
-A scholarship has been established in memory of Darwin L. "Rosy" Rossander, a life long Stanton resident and community supporter. Youth, the activities youth were involved in, and the Stanton community were his passion.
Iowa Western Community College Foundation Scholarship – due March 15 Online
-Scholarships awarded on basis of academic achievement and/or financial need
Apply on line at: http://www.iwcc.edu/Future_Student/financial_aid/scholarships.asp
Jack Hyler Memorial Scholarship – due March 15, 2017 Online
https://sites.google.com/site/swiowaef/news/2017onlineapplicationisavailable
-$1,000
Iowa Communications Alliance Scholarship Program – March 27
-Must be graduating high school senior or student currently enrolled in a two or four-year college/university or vocational technical school
-Receive any local telecommunication service from a RIITA member (have existing telephone service with Farmers Mutual Telephone Company and have a prefix number of 585,586, 829, 785 or 826) and be from a rural area
Apply: online http://www.iacommunicationsall.org/page/ICAScholarship/Iowa-Communications-Alliance-Scholarship-Programs.htm
The Janice M. Scott Memorial Scholarship Fund - March 31
Check in the office for more information.
P.E.O. Scholarship – March 31, 2017
A woman is eligible for consideration of a local P.E.O.
Scholarship provided she:
• Exhibits excellence in leadership, extracurricular
activities, community service, academics, and
potential for future success
Meredith Communications Southwest Iowa Scholarship – due March 31, 2017-- $1,000 scholarship
http://965ksom.com/wpcontent/uploads/sites/76/2017MeredithCommunicationsScholarship.pdf
ACACIA Leadership Scholarship - due April 1, 2017 online
-available to any male graduating from an accredited Iowa, Illinois, Minnesota, or Nebraska high school
-must be attending Iowa State University
Website Address
https://www.scholarships.com/financial-aid/college-scholarships/scholarships-by-type/scholarships-for-men/acacia-leadership-scholarship/
Montgomery County Farm Bureau Scholarship - due April 1, 2017
-Two $500 scholarships
- You must be a son or daughter of a Montgomery County Farm Bureau member, or an adult member yourself.
Professional Educators of Iowa - Teacher of Tomorrow Award - due April 1
http://www.peiowa.org/about/peif-scholarships/
-four $500 scholarships
-must be an Iowa student aspiring to teach
Marcia Bandstra Memorial Scholarship – April 1
-one $500 scholarship
-must be entering a humanitarian degree program
Ray and Ruth Wallin Scholarship - due April 1
-$500
-open to all seniors at Stanton
Mamrelund Scholarship - due April 1
-$250
-available to any member of the Mamrelund Congregation who is enrolled in a Lutheran college
Fremont-Page Corn/Soybean Growers Association Scholarship – April 1
-Must be a graduating senior
-Must be a resident of Fremont or Page County
Farmers Mutual Telephone Company - due April 1
-two $1,0000 scholarships
-must reside in an area where the Farmers Mutual Telephone Company provides service
-must have existing telephone service with a prefix number of either 585, 586, 829, 785 or 826
Page County Cattlemen Scholarship – due April 1
-three $1,000 scholarships
-for students in Page County whose family is involved in the beef industry, and is a member of the Iowa Cattlemen's Association
Dr. Dick Alan Bergren Scholarship – April 1
-the purpose is to promote a course of study in the fields of science, technology, physics, chemistry or math
Montgomery County 4-H County Council Scholarship - April 1
-Must be an active member in Montgomery County 4-H
-Must be a senior in high school
Iowa Pork Foundation President's Scholarship – April 1
-Incoming college freshman in the fall of 2016 at any two or four year institution in Iowa
-Iowa resident
ANNOUNCEMENTS
Iowa Hunters Education Course
Hunter Education Course will be held on April 1st-April 2nd at Anderson Conservation Area. Students must be at least 11 years old to participate in this course. It is free of charge. You may register on line at http://register-ed.com/events/view/97370. This class does have limited space so register as soon as possible. All individuals born after January 1, 1972 must complete the Iowa Hunters Education Course in order to obtain a state hunting license.
MCMH Healthy University Cooking Class: Cooking on a Budget-Breakfast Recipes
The Montgomery County Memorial Hospital will once again present their series of "Healthy University" classes with a cooking class held at the Viking Center. This class titled "Cooking on a Budget" will take place in the Viking Room on Thursday, March 16th starting at 12:00 PM. Breakfast recipes will be featured for those in attendance. Everyone is welcome to attend this FREE event.
To pre-register, you can either call Ashley Peterson at: 712-623-6462, or visit the hospital's website at: www.mcmh.org.
Wellness Wednesdays at the Viking Center with Dr. Drew Whigham
The Viking Center would like to introduce a new monthly program: Wellness Wednesdays! One Wednesday each month, Dr. Drew Whigham will hold a seminar speaking about different topics related to health and wellness. Dr. Drew will be presenting information ranging from injury prevention, to current research in healthcare, to nutrition, and everywhere in between.
The discussion topic for March will be "Don't Weight! Is Weight a Good Measure of Health?" This session will be held on Wednesday March 15th from 6:30 PM-7:30 PM in the Viking Room at the Viking Center. This is a FREE program. Dr. Drew will be discussing the current research on how we best measure health. He will be offering skinfold tests to assess body fat % and giving out free tools to scientifically calculate your metabolism.
For more information, please contact the Viking Center at: 712-829-2900 or email: vikingcenter@myfmtc.com.
COMING EVENTS
Friday, 10th End of 3rd Quarter
7:00-Elementary Musical
Saturday, 11th State Individual Speech Contest at Johnston
Tuesday, 14th 7:00-Corner Conference Band Festival Concert at Sidney
Wednesday, 15th NO EARLY DISMISSAL
Thursday, 16th No School
8:00-8:00-Parent/Teacher Conference
Friday, 17th No School
Monday, 20th-Friday, 24th-No School, Spring Break
Tuesday, 28th 7:00-Pops Concert
Wednesday, 29th 1:05/1:15-Early Dismissal
Thursday, 30th 4:30-Viqueen/Viking Relays
Friday, 31st 4:00-Junior High Track at Sidney
BREAKFAST MENUS MARCH 13-17
Monday

Sausage Gravy Pizza

Muffin/Fruit

Juice/Milk

Tuesday

Waffle

Fruit

Juice/Milk

Wednesday

Breakfast Bar

Muffin/Fruit

Juice/Milk

Thursday

No School

Friday

No School
LUNCH MENUS MARCH 13-17
Monday

Chicken Fried Steak/Bun

Lettuce/Tomato

Sweet Potatoes

Baked Beans

Mandarin Oranges

Pineapple

Milk

Tuesday

Mashed Potato Bowl

Corn

Mixed Fruit

Applesauce

Roll

Milk

Wednesday

Ham Sandwich

Cheese Slice

Lettuce/Tomato

Peas/Green Beans

Peaches/Pears

Rice

Milk

Thursday

No School

Friday

No School
BREAKFAST MENUS MARCH 27-31
Monday

Pancake & Sausage

on a Stick

Muffin/Fruit

Juice/Milk

Tuesday

Fruit Pocket

Muffin

Juice/Milk

Wednesday

Sausage, Egg, & Cheese

on a Biscuit

Muffin/Fruit

Juice/Milk

Thursday

Breakfast Burrito

Muffin/Fruit

Juice/Milk

Friday

Bacon & Egg Pizza

Muffin/Fruit

Juice/Milk
LUNCH MENUS MARCH 27-31
Monday

Rib/Hot Dog

Baked Beans

Potato Wedges

Mandarin Oranges

Pineapple

Milk

Tuesday

Chicken Alfredo

California Vegetables

Lettuce

Pears

Applesauce

Roll

Milk

Wednesday

Chicken Pattie/Bun

Lettuce/Tomato

Mixed Vegetables

Tomato Juice

Peaches

Mixed Fruit

Milk

Thursday

Pork Pattie

Mashed Potatoes/Gravy

Cooked Carrots

Fruit Salad

Mandarin Oranges

Roll

Milk

Friday

Potato Bar/Hot Dog

Assorted Toppings

Corn

Applesauce

Pineapple

Milk