Working...

STANTON COMMUNITY SCHOOL BULLETIN FEBRUARY 17, 2017
SCHOOL ACTIVITIES
Red Cross Blood Drive

A Red Cross Blood Drive will be held on Friday, March 3rd, from 8:00 AM-2:00 PM at the Viking Center. It is sponsored by FCCLA and not only will your donation save lives but it will also help Stanton students receive scholarships.
Junior Class Parent Meeting
The Junior class parents will be having a meeting to discuss the Prom meal on March 1st at 7:00 PM in the high school library. All are invited to attend.
Congratulations to Stanton School
We have received word that Stanton School has been chosen as the 2016 "School of Hope" for the 2016 Relay For Life advisory team. The award was presented to Mrs. Darla Brooke on February 11th at the Annual Winter Leadership Conference. This year the meeting was held at the Panorama National Conference Center at Lake Panorama.
Parade of Bands Concert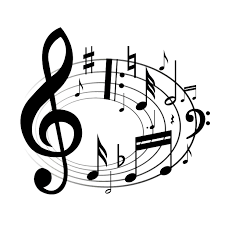 Parade of Bands Concert will be held on Friday, February 24th, at 7:00 PM. High school band, Junior High band, 6th grade band, and 5th grade band will be performing at this concert. This is a required concert for all band members and will be graded. All band students need to be in the high school music room by 6:30 PM to warm-up for the concert. Students must be dressed nicely for the concert. No jeans, t-shirts, sweats, or tennis shoes.
Corner Conference Science Fair
Congratulations to the following students who attended the Corner Conference Science Fair on Wednesday, February 15th, at Fremont- Mills.
7th Grade: Roary Blair, Aidan Graham, Slade Graham, Carter Johnson, Levi Martin, Ty Meier, John Peterson, Logan Roberts, Allie Sandin, Bethany Goodemote
8th Grade: Brooklyn Adams, Rylan Houston, Mackenzie Lancaster, Tara Peterson, Alyssa Resh, Colby Royal, Olivia Soar, Kegan Sundberg, Ryan Volquartsen, Nicole Vorhies
The following students were awarded the top places in their categories.
Slade Graham-2nd place Biology Exhibit /Display
Nicole Vohries-3rd place Consumer Science Research/Experience
Rylan Houston-2nd place Earth Science Exhibit/ Display
Aiden Graham-1st place Earth Science Exhibit/ Display
Ty Meier-tie for 3rd Physical Science Exhibit / Display
Levi Martin-2nd place Physical Science Exhibit / Display
Bethany Goodemote-1st place Physical Science /Experiment
SCHOOL NURSE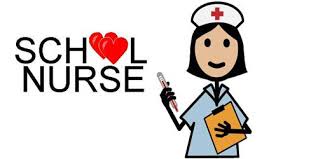 Meningococcal Vaccine Secondary School Requirement
The Iowa Department of Public Health (IDPH), Bureau of Immunization, has completed the administrative rule making process to require meningococcal (A, C W, Y) vaccine for students enrolling in 7th and 12th grades. The administrative rule change was effective January 11, 2017, and will be implemented at the beginning of the 2017-2018 school year. The Immunization Program has developed a variety of materials regarding the new requirement. The following resources are available on the Immunization Program's webpage.
For the 2017-2018 school year, and all future school years, all students entering into 7th grade and born after September 15, 2004, will need proof of one dose of meningococcal conjugate vaccine. All students entering into 12th grade and born after September 15, 1999, will need proof of two doses of meningococcal vaccine; or one dose if received when the student was 16 years of age or older.
Adolescents are likely the main source of transmission for meningococcal disease. The new requirement will better protect students during their school years. Immunizations also help protect others within the home, in the community, and at school. About 10-15% of people with the meningococcal disease die even with appropriate treatment. Of those who recover, up to 20% suffer from serious after-effects, such as permanent hearing loss, limb loss, or brain damage. Meningococcal vaccines are very safe and effective at preventing meningococcal disease.
There will be no grace/extension period for those students whohave not received their first dose of the meningococcal vaccine. All 7th grade students born after September 15, 2004, will need to submit proof of the vaccination before enrolling in school. All 12th grade students born after September 15, 1999, will need to show proof of two doses; or 1 dose if received when the student was 16 years of age or older.
If you have any questions about the new meningococcal requirement, please contact the school.
GUIDANCE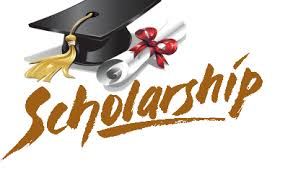 Tribute Award –due 2/28/2017
Any current high school JUNIOR who meets the following qualifications is eligible:
-Is enrolled in an accredited public or private high school in the United States
-Has at least 2.75 cumulative grade point average (GPA) on a 4.0 scale for the 9th and 10th grades
-Demonstrates accomplishments in Leadership and Community Service and has faced a significant roadblock or challenge.
-To apply online, go to https://www.discover.com/student-loans/scholarships/award.html
Buick Achievers Scholarship Program – March 1, 2017
-Be high school seniors or be current undergraduate students
-Plan to enroll in full-time undergraduate study at an accredited U.S. four-year college or university for the entire 2017–18 academic year
-Be interested in pursuing a career that focuses on engineering, technology, design or business, with an interest in the automotive industry
-Be U.S. citizens and have permanent residence in the United States
- http://www.buickachievers.com
Darryl Jahn Memorial Scholarship
-Sponsored by Beta Sigma Psi Lutheran Fraternity
-due March 1st, 2017
-three $1500 scholarships
-given to Lutheran gentlemen entering Iowa State in the Fall of 2017
-applicants will be evaluated on their scholastic achievement and active participation in their communities and churches
Mark Earl and Esther Ruth Spencer Technical Scholarship (MCEC Technical Scholarships) – due March 1
-$1,000
-plan to enroll in a mechanical or trade course of study at an accredited Iowa community college
-applicant's academic record, communication skills, financial need and plans for the future are considered carefully
-application available online at www.gl-iowa.org – click on "MCEC Scholarship Form in PDF" - or see Mrs. Mainquist
ATHLETICS
An Undefeated Season: A mix of talent and character that equated to 11-0!
The 2016-2107 Stanton Boys JV Basketball team took the court 11 times this season, and 11 times they came away with a victory. The 14 players that contributed day in and day out all deserve the title "Undefeated Team". While some contributed more than others in the games-it takes dedication, teamwork and the willingness to sacrifice for a team to not suffer a loss during an entire season. The season began with many morning practices, returning in the afternoon to practice with the Varsity and thus contribute all they could to the Varsity's success. That is dedication worthy of a record of 11-0. The JV Vikings were led by freshman Tyler Peterson with 10.7 points per game along with Keygan Day adding 8.0 ppg and Easton Hultman with 6.5 ppg. Juniors Noah Kammerer and Tanner Anderson added valuable leadership and experience during games and in practice; Noah with knowledge of multiple positions and Tanner battling on the interior against taller players all year. Sophomore Thomas Bates improved all season coming on late to score 19 points in the final two games and brought a toughness off the bench to lift the Vikings to two tough wins. Freshman Wyatt Sederburg was a valuable ball handler and hit from three point range on many occasions in key situations. Sophomores Luke Brockshus, Logan Herbert, Andrew Hammargren, Trey Whitman and Freshmen Cody Bolton and Jacob Helberg provided competition during all practices (morning and afternoon) and developed their skills all season and will play valuable roles in the years to come. These players embodied the true meaning of a "team player" by supporting their teammates and cheering them on during a very successful season. As a coach these are the type of kids I enjoy seeing develop from a beginner level on up. Newcomer, Senior Donovan Rocha, played 7 games with the JV. This was his first year of playing organized basketball. Donovan contributed with his natural athleticism and grew his knowledge of the game all season.
Undefeated seasons are not that common. The pressure of keeping the streak alive is an added distraction during games with tough opponents and we were able to overcome both. While some say it's just JV-I say it's my team and my kids and I am very proud of each of them. They all contributed every day and more than the wins I enjoyed getting to know them and learn more about them as young men. To my players: "Thank you for a great and fun season, the wins where just a bonus"-your coach, Dan Stoakes.
Viqueen Basketball
Stanton Viqueen's ended their season with a loss in the Regional 8 first round. Bedford 45 Stanton 36.
Stanton struggled shooting the ball in the second half as Bedford went on a 25-9 run to end the game. We got good looks and had several shots go half way down and rim out. The cold outside shooting did not allow things to open up inside. In the end we had a great season, one that nobody wanted to see end, the foundation the seniors left is one that future teams can build off of. Stanton finishes the season at 16-6.
Junior High Girls Track
The junior high girls track team will begin practice on Monday, February 20th. The week of February 20th and the week of February 27th, the team will conclude practice at school dismissal time daily (3:18 PM). Beginning Monday, March 6th, the team will practice 8th hour and after school until 4:15 PM daily. The first track meet for the team is scheduled for March 31st as we travel to a meet in Sidney. Meet schedules were sent home with the girls last week.
ANNOUNCEMENTS
JHUG and CYO
JHUG and CYO will meet Sunday, February 26th, at 5:30 PM for a movie night. Bring a friend!
Amazing Chemistry Show
The Amazing Chemistry Show is coming Friday, February 24th, to 1809 4th Street, Red Oak, IA at the Montgomery County Fair Grounds "Gold Building".
The Family Experience (170 hands-on science experiences) will be from 5:00-7:00 PM plus the Amazing Chemistry Show is from 7:00-8:00 PM. FREE!
COMING EVENTS
Tuesday, 21st 6:30-Boys District Basketball at Fremont-Mills
Wednesday, 22nd 1:05/1:15-Early Dismissal
Corner Conference Speech at East Mills
Thursday, 23rd 7:00-Boys District Basketball Finals atShenandoah
Friday, 24th 7:00-Parade of Bands Concert
Saturday, 25th District Individual Speech Contest
BREAKFAST MENUS FEBRUARY 20-24
Monday

Sausage Gravy Pizza

Muffin/Fruit

Juice/Milk

Tuesday

Omelet

Toast

Muffin/Fruit

Juice/Milk

Wednesday

Waffle

Fruit

Juice/Milk

Thursday

Breakfast Bar

Muffin/Fruit

Juice/Milk

Friday

Pancake & Sausage

on a Stick

Muffin/Fruit

Juice/Milk
LUNCH MENUS FEBRUARY 20-24
Monday

Quesadilla

Lettuce

Black Bean Salad

Pears

Applesauce

Milk

Tuesday

Chicken Strips

Mashed Potatoes/Gravy

Cooked Carrots

Pineapple

Mandarin Oranges

Roll

Milk

Wednesday

Grilled Chicken

Lettuce/Tomato

Mixed Vegetables

Garbanzo Beans

Peaches/Apple

Chocolate Cake

Milk

Thursday

Pizza

Lettuce

Carrots

Applesauce

Pears

Milk

Friday

Walking Taco

Lettuce/Cheese

Diced Tomatoes

Refried Beans/Corn

Pineapple

Oranges

Milk
STANTON COMMUNITY SCHOOL
PATRON NOTIFICATION OF
OPEN ENROLLMENT REQUIREMENTS
Parents/guardians considering the use of the open enrollment option to enroll their child/ren in another public school district in the state of Iowa should be aware of the following dates:
March 1, 2017—Last date for regular open enrollment requests for the 2017-2018 school year for students in grades 1-12.
September 1, 2017—Last date for open enrollment requests for entering kindergarten students and those students falling under the "good cause" definition for the 2017-2018 school year.
Parents/guardians of open enrolled students whose income falls below 160% of the federal poverty guidelines are eligible for transportation assistance. This may be in the form of actual transportation or in the form of a cash stipend.
Parents should be aware that open enrollment may result in the loss of athletic eligibility.
For further details, contact the school office at 712-829-2162.