Working...

STANTON COMMUNITY SCHOOL BULLETIN FEBRUARY 3, 2017
SCHOOL ACTIVITIES
Pink Out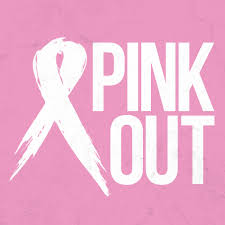 The FCCLA's annual Pink Out to raise money to fight cancer will be held on Friday, February 10th. The evening will start with a tailgate meal consisting of chili, cinnamon roll, relishes and a drink for a free will donation. We have the following items already donated for the auction and silent auction-a quilt (from Mickey Anderson), 2 crocheted blankets (from Elaine Bruce), a cake (from Eileen Bisbee), a "Magic Bullet" Nutribullet (from HyVee), 12 tickets and "suite" seating to Disney on Ice (Joe Volquartsen and The MAC). There will be more items by the 10th. If anyone wants to donate, please contact the high school office. There will be an activity during half time of the games and between games. If you are a cancer survivor, there will be a place to sign up and receive a free gift. Hope to see you all there.
Red Cross Blood Drive

A Red Cross Blood Drive will be held on Friday, March 3rd, from 8:00 AM-2:00 PM at the Viking Center. It is sponsored by FCCLA and not only will your donation save lives but it will also help Stanton students receive scholarships.
State Speech Contest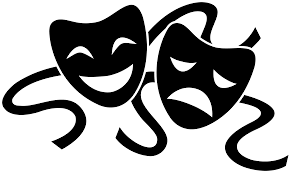 State Speech Contest is tomorrow at West Des Moines Valley High School. The students have been refining and perfecting their performances. It will be an excellent learning day as the students compete at a higher level. All large group speech students advanced from districts to perform this weekend. The group improv team of Camden Sundberg, Abby Volquartsen, and Noah Kammerer will perform at 1:40 PM in Center 11 and the group improv team of Megan Shafer, Chloe Smith, and Alexis Stoakes will perform at 1:50 PM in Center 9. Our radio broadcasting (Jody Vanderholm, Savanna Moffett, Libby Ernst, Chloe Smith, Abby Volquartsen, Noah Kammerer, and Camden Sundberg) will be judged at 2:50 PM in Center 12. The musical theater duo of Alexis Stoakes and Megan Shafer compete at 3:30 PM in Center 7. It has been such a wonderful speech season and we are looking forward to our performances on Saturday afternoon. Good Luck!
Thank You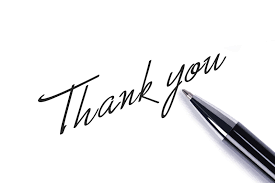 The junior class would like to thank all who supported their bake sale and auction at Tuesday night's game. A total of $961.50 was raised for Prom. Special thanks to Sara Kammerer, Mickey Anderson, Bret and Danis Hultman, Doug Maher, Mike Burke, Stanton Service, Amy Elwood, Kevin Hallquist, Dental Care, Bates Garage, Lacey Stephens, and Kim Truka.
7th & 8th Grade Science Fair Projects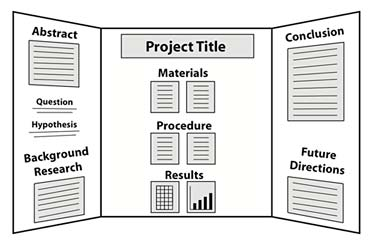 Students in 7th and 8th grades will present their Science Fair projects beginning Monday, February 6th. Please make sure your son/ daughter is preparing his/her presentation and is ready to present on February 6th. Students will need to have their information on a standard tri-fold board with information similar to the graphic. If you have any questions, contact Mr. Subbert or Mrs. Erickson.
Corner Conference Science Fair
This year's Junior High Corner Conference Science Fair will be held on February 15th at Fremont-Mills. It is being held earlier this year to
allow the top projects to advance to the State Science Fair Competition.
If you are interested in being a judge this year, please contact Mrs. Erickson (cerickson@stantonschools.com), Mr. Subbert (bsubbert@stantonschools.com), or Mr. Blunt (kblunt@stantonschools.com). Judging usually takes place from 9:00 AM until lunch time. Thank you in advance for volunteering!
PRINCIPAL
Homework Assignments Online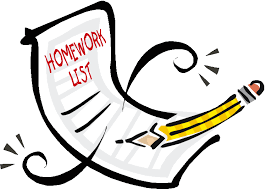 We have many parents who would like to have a way to see daily assignments as a way to help make sure that their son or daughter has their work completed and that they get it handed in on time.
The 6th-12th staff is posting homework assignments on JMC.
Directions for parents and students to check their assignments is as follows:
1) Log into JMC with your password like always.
2) Go to "Lesson Plans" (on left hand side)
3) This will bring up a calendar that has your son/daughter's class assignments. Each class is a different color. If you click on the specific assignment then the entire assignment will appear.
4) This is the information the teacher posted.
5) If you have multiple children then at the top left hand part of the page you will have a menu to scroll down to find which child you want.
GUIDANCE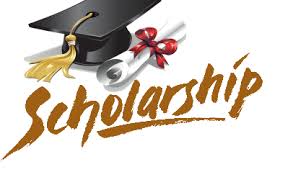 HYVee Foundation Scholarship February 10, 2017 Download on-line
http://www.hy-vee.com/
HIGH SCHOOL ELIGIBILITY GUIDELINES:
Qualified students are eligible to apply every year.
You are eligible for consideration if:
-Applicant must be a high school senior working for Hy-Vee or
subsidiary who began employment on or before September 15, 2016 or a high school senior son and/or daughter of a full-, regular-, or part-time Hy-Vee or subsidiary employee who has a minimum of six months employment as of September 15, 2016, AND
-Applicant must be enrolling in college for the first time.
You will need to submit by February 10 of the current year:
-Completed application form.
-Personal statement describing a time when Hy-Vee made a difference in your life and/or the life of your customer(s). Minimum of
300 words, maximum of 500 words.
-Resume listing accomplishments in academics, activities, arts and athletics, community service and future post-secondary plans.
-Official transcript, which should include present student status (for
example, junior second semester), last semester's GPA and cumulative GPA.
-Test results from the ACT (American College Testing) examination.
-A letter of recommendation from a teacher, counselor or administrator. Although this is not a mandatory submission, it provides the judges with a more complete portrait of the applicant.
Iowa Newspaper Foundation Scholarships – due February 10, 2017 on-line
-Scholarships are awarded on the basis of academic record, demonstrated talent
-Some consideration will be given to financial need.
-Most awards are limited to students attending Iowa colleges, universities and community colleges; see scholarship descriptions for details.
-applications available at: https://inanews.com/foundation/scholarships/
World The Class, Mediacom Scholarship Program – February 17, 2017
-Fifty $1,000 scholarships
-Based on academic achievement and leadership
-Eligible students must have a Red Oak, Clarinda or Villisca address
-Scholarship awardees may attend any accredited two-year or four-year college, university, technical or vocational school within the United States.
-You may download the application at http://www.mediacomworldclass.com
Conservation District of Iowa and Montgomery Soil and Water Conservation District Scholarships
-due Feb 17, 2017
-presented to high school seniors pursuing programs in any field of agriculture or natural resources
-local scholarship of $400
-Winners will be asked to volunteer 4 to 8 hours working in the NRCS office in Red Oak, giving students a better understanding of conservation work done through this organization.
-three state level scholarships of $1,800, $1,200, and $1,000, and $300 for each of the six regional winners
-criteria consideration will be points: 60 points for leadership (leadership includes service, character, and self-motivation – 20 points each); and 40 points for scholastic achievement.
-scholarship application is online at http://cdiowa.org/conservation-districts-of-iowa/programs/public-education-acknowledgment/scholarships
-all applications must be typed
Iowa Financial Know-How Challenge: Senior Scholarship
To qualify for the scholarship, students must:
https://www.petersons.com/scholarship/iowa-financial-know-how-challenge-senior-scholarship--111_189326.aspx
Register by Feb 17, 2017. Online
Complete two online financial literacy tutorials created by Iowa Student Loan.
Take an online financial literacy assessment test created by Ednalysis, an Iowa educational research company.
Thirty $2,000 scholarships for Iowa high school seniors who plan to attend college in fall 2017. To qualify, students must register by February 17, 2017, complete two online financial literacy tutorials and complete a related financial literacy assessment test.
Tribute Award –due 2/28/2017
Any current high school JUNIOR who meets the following qualifications is eligible:
-Is enrolled in an accredited public or private high school in the United States
-Has at least 2.75 cumulative grade point average (GPA) on a 4.0 scale for the 9th and 10th grades
-Demonstrates accomplishments in Leadership and Community Service and has faced a significant roadblock or challenge.
-To apply online, go to https://www.discover.com/student-loans/scholarships/award.html
Buick Achievers Scholarship Program – March 1, 2017
-Be high school seniors or be current undergraduate students
-Plan to enroll in full-time undergraduate study at an accredited U.S. four-year college or university for the entire 2017–18 academic year
-Be interested in pursuing a career that focuses on engineering, technology, design or business, with an interest in the automotive industry
-Be U.S. citizens and have permanent residence in the United States
- http://www.buickachievers.com
Darryl Jahn Memorial Scholarship
-Sponsored by Beta Sigma Psi Lutheran Fraternity
-due March 1st, 2017
-three $1500 scholarships
-given to Lutheran gentlemen entering Iowa State in the Fall of 2017
-applicants will be evaluated on their scholastic achievement and active participation in their communities and churches
Mark Earl and Esther Ruth Spencer Technical Scholarship (MCEC Technical Scholarships) – due March 1
-$1,000
-plan to enroll in a mechanical or trade course of study at an accredited Iowa community college
-applicant's academic record, communication skills, financial need and plans for the future are considered carefully
-application available online at www.gl-iowa.org – click on "MCEC Scholarship Form in PDF" - or see Mrs. Mainquist
Page County Farm Bureau – due March 1, 2017
-applicant must be a boy or girl from a Farm Bureau member family
-must have at least a 3.0 grade point average
-scholarship available only to those entering professions or vocations requiring at least a minimum of two years of college
ATHLETICS
Girls Regional Basketball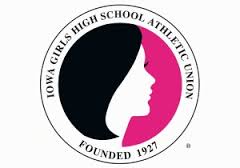 Admission to all regional games is $6.00 for adults and students. No school or conference passes are accepted for tournament games.
Viking Basketball
The Vikings had an exciting few games. The win last Friday at Fremont-Mills (55-49) allowed us to get back into the regular season race for the conference title. We took another step closer to that by beating Sidney on Tuesday night (66-53). With a win on Friday night vs an improved Clarinda Academy team we can lock up a share of the regular season title. We have some big non-conference games next week, going to Lenox on Monday, hosting Diagonal on Tuesday, and hosting Bedford on Friday night. District schedules will be out soon.
Viqueen Basketball
The Queens found themselves in a hole quickly vs Fremont-Mills last Friday down 14-4 with 3 minutes remaining in the 1st quarter. The lead changed hands several times in the 2nd half with FM taking a 3 point lead with less than 2 minutes to go. Stanton's full court pressure generated FM turnovers that led to two Stanton scores the last coming on an Ally Focht drive giving Stanton a 43-42 edge. After a Chelsea Weis free throw, Stanton's outstanding final defensive stand sealed the deal moving the Queens to 14-4 on the season with a 44-42 victory.
Stanton suffered its 5th loss of the season with three of those losses coming from the Sidney Cowgirls. "We failed to do the little things right, we missed some easy shots and didn't execute the offense with sharp passing. Defensively we gave up too many second chance points. The Queens did put up a fight and there were moments when the game could of really got away, we continued to play hard the entire 32 minutes" said Coach Snyder. Final Sidney 54 Stanton 40.
Junior High Girls Track
The junior high girls track team will begin practice on Monday, February 20th. The week of February 20th and the week of February 27th, the team will conclude practice at school dismissal time daily (3:18 PM). Beginning Monday, March 6th, the team will practice 8th hour and after school until 4:15 PM daily. The first track meet for the team is scheduled for March 31st as we host a meet at Stanton. Meet schedules were sent home with the girls last week.
COMING EVENTS
Friday, 3rd 6:00-Junior Varsity Girls/Varsity Boys Basketball with Clarinda Academy
Here
Saturday, 4th State Large Group Speech Contest
Monday, 6th 6:15-Varsity Basketball at Lenox, There
Tuesday, 7th 6:00-Varsity Basketball with Diagonal, Here
Wednesday, 8th 1:05/1:15-Early Dismissal
Thursday, 9th 7:00-Girls Basketball Regional, Here, Stanton vs Bedford
Friday, 10th 5:00-Pink Out Meal
6:00-Junior Varsity/Varsity Boys Basketball with Bedford, Here
BREAKFAST MENUS FEBRUARY 6-10
Monday

Omelet

Toast

Muffin/Fruit

Juice/Milk

Tuesday

Fruit Pocket

Muffin

Juice/Milk

Wednesday

Sausage, Egg, & Cheese

on a Biscuit

Muffin/Fruit

Juice/Milk

Thursday

Breakfast Burrito

Muffin/Fruit

Juice/Milk

Friday

Bacon & Egg Pizza

Muffin/Fruit

Juice/Milk
LUNCH MENUS FEBRUARY 6-10
Monday

Stuffed Crust Pizza

Lettuce

Carrots

Applesauce

Pears

Milk

Tuesday

Mini Corn Dogs

Mac & Cheese

California Vegetables

Tri-Tater

Pineapple

Mandarin Oranges

Milk

Wednesday

Chicken Pattie/Bun

Lettuce/Tomato

Green Beans

Mixed Vegetables

Fruit Salad

Pears

Milk

Thursday

Pork Pattie

Mashed Potatoes/Gravy

Cooked Carrots

Peaches

Mixed Fruit

Roll

Milk

Friday

Italian Burger

Squash

Broccoli & Cheese

Mandarin Oranges

Applesauce

Pumpkin Bar

Milk