Working...

Monday, Nov. 14, 2016
Daily Bulletin
MONDAY: PENNIES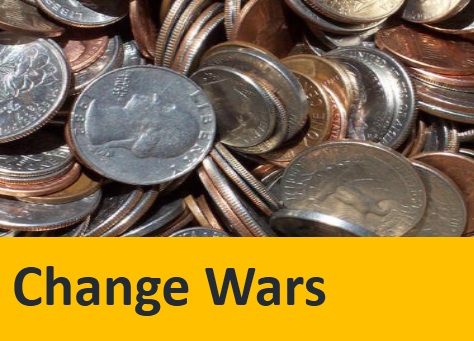 If you plan on eating lunch with your child at school you MUST pay for your lunch and receive a lunch ticket in one of the offices before going to the lunchroom.
Cost of lunch is $4.25.
November 14… This is a change of location from what was originally on the calendar, it will be at Fremont-Mills instead of Heartland Christian. Concert at 7:00.
On Monday, November 14th, the HS Choir will be traveling to Fremont Mills for the Corner Conference Vocal Festival. This is a required event for all members. They will be leaving at 11:45 a.m. and arriving back to Stanton around 8:45 p.m. Family members and friends are invited to attend the 7:00 concert in the HS gym. Stanton will be singing an individual song. There will be an admission fee. Students are welcome to go home with their parents after the concert, but they must be signed out with me before leaving. Attached is a schedule for the day.
Thanks!
Ms. Schmidt
Schedule attached below:
https://docs.google.com/document/d/1WypOaY87dakzrIUUWyal_zc0ozPPuVla06LU0UNmU6U/edit?usp=sharing
Seniors: Rescheduled for…...Tuesday, Nov. 15 7:30AM
A representative from Josten's will be here on Thursday, Nov. 10th at 7:30 AM. He will be collecting your orders for announcements, and cap and gown. Please make sure to be here.
Notes from Guidance Office!
Future Dates:
November 2016
14 - Southwestern Community College - 2:30
Basketball TShirts:
Stanton Booster Club will be selling basketball t-shirts. Orders will be taken until Nov. 15th. To order you may call the school at 829-2162. Orders must be paid for at the time of ordering, please make checks payable to Stanton Booster Club.
T-shirt $15.00, Youth M or L $12.00, Long Sleeve T-shirt $17.00, Crew Sweatshirt $23.00, Hooded Sweatshirt $25.00. Shirt sizes available up to 3X.
https://drive.google.com/file/d/0B9JW9EbHywzGdWFTNUdvaFdRSVc5V2xrQ1JmNFh2Y25EWU1J/view?usp=sharing
Happy Monday!