Working...

STANTON COMMUNITY SCHOOL BULLETIN FEBRUARY 19, 2016
SCHOOL ACTIVITIES.
Get a Head Start on Science Fair!
Each year, seventh and eighth grade students are expected to complete Science Fair projects. Students will present these at school beginning March 14th. The top 20 projects will have the opportunity to present at the Corner Conference Science Fair in April. Please speak with your son/daughter about their project. It is much easier to find a project now and have ample time to complete it. If you need any assistance, please contact Mr. Subbert or Mrs. Erickson.
Junior Class Pasta Meal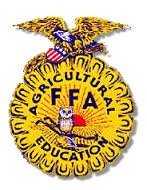 The Junior Class will serve a pasta meal during the PTSO Winter Carnival Festivities on Friday, March 4th from 5:00 PM to 7:00 PM. The meal will be held in the high school lunch room. Pasta with red, meat or alfredo sauce will be served with a breadstick, assorted desserts and a beverage. A free will donation will be accepted with all proceeds going towards the 2016 Junior Class Prom. (Notes were sent home with junior class members as to what they should provide for the meal.) Please join us for a night filled will good food, games and fun!
Parade of Bands
Parade of Bands will be held February 26th at the Stanton High School Gym. The band department is going to be taking you to the movies and to the rock 'n' roll stage featuring music from Star Wars, Shrek, The Incredibles, Pretty Woman, and Jurassic Park. High School will also be doing musical tributes to Disney and the band, Queen. This concert will also hold the main stage debut of the fifth grade band. Come for a night of fun music.
FFA Sub-District Contest
Congratulations to the FFA members who participated in the South FFA Sub-District Contests on February 10th in Clarinda. Thomas Bates and his Conduct of Meetings Team received 1st place and a gold rating and advance on to the District Contest and Connor Hultman received 3rd place and a gold rating in Oxy-Acetylene Welding and will advance on to the District Contest. Kylee Johnson received a silver rating in Job Interview.
Red Cross Blood Drive
The FCCLA is sponsoring another Red Cross Blood Drive on Wednesday, March 16th.It will be at the Viking Center from 8:00 AM-2:00 PM.
Young Writer's Conference
Mrs. Hoskins, our shared Talented and Gifted teacher, took 6 students to the Young Writer's Conference at Graceland University on Wednesday, February 17th. Each student was able to share a piece of writing as well as meet author Kate Klise. Teachers of grades 3rd, 4th, and 5th chose two students from their class to attend. Riley Burke, Lauren Johnson, Jack Krueger, Ariana Bowser, Josh Martin, and Brooklyn Silva represented Stanton this year.
Dental Care Visit
Dr. Truka from Dental Care in Red Oak met with students in grades K-5 to talk about how to care for our teeth. We appreciate her time and dedication to our students!
Greetings from the physical education department!
We are now starting a fundraiser for Jump Rope for Heart. The money raised goes to the American Heart Association and our goal for the elementary is $1,500! All of the elementary students have received their JFH packet. Our schools JFH website is also an option for you to donate, http://jumphoops2016mwa.kintera.org/stantonstantonia. The last date to raise money is Friday March 4th at 3:20 PM. If there are any questions please email Mr. Kem at ckem@stantonschools.com.
Also, I would like for parents to send me pictures of their son or daughter being physically active outside of school! Again, my goal as your son or daughters physical educator is for them to become physically literate individuals who choose to be active for life. I created a poster board and would like some of these pictures so I can display them being active outside of school. You can send them to me via email at ckem@stantonschools.com or drop them in the elementary or secondary office. Thanks
ATHLETICS
Viqueen Basketball
The girls basketball team had their season come to an end in regional play at Essex last Thursday night. The Viqueens were down 28-14 at halftime. In the third quarter, the girls were able to hold Essex scoreless until the final minute of the quarter as Stanton pulled to within 8 points. From there, Essex outscored Stanton 19-10 to get the 47-30 victory. The girls team finished the season with an overall record of 9-11 and a conference record of 8-7. We want to thank our seniors, Devin Druivenga and Nicole Graham, for their hard work and leadership throughout the season. We also want to thank Justin Miller, Steve Bruning, and Vicki Engstrand for helping with the score book. Finally, a big thank you to the administration, cheerleaders, students, parents, and fans for your continued support. We appreciate all you do to support the Viqueens and Vikings!
Viking Basketball
The Vikings traveled to Bedford for regular season contest with the Bulldogs. We took the loss, 80-54. Bedford started off hot and we were never really in the game. They shot very well and we struggled to get into any flow. We were very frustrated with our effort but will use it as a lesson as we prepare to go into the district tourney where we open up with Griswold. The Tigers have some very good athletes and have been shooting the ball well.
JV Boys Basketball
The JV Vikings finished the 2015-2016 season Friday night at Bedford with an overall record of 7-6. The JV boys showed much improvement this season. With a predominately young roster, a great off season of development can lead to another winning season. The JV will continue to support the Varsity team throughout the post season during practice and supporting at games. Coach Stoakes would like to thank all the boys that participated for the JV this season on their patience and determination to learn the system and expectations to having a successful team. GO VIKINGS!
Junior High Girls Track
The junior high girls track team will begin practice on Monday, February 22nd. The week of February 22nd and the week of Feb 29th, the team will conclude practice at school dismissal time daily (3:23 PM). Beginning Monday, March 7th, the team will practice 8th hour and after school until 4:15 daily. The first track meet for the team is scheduled for April 12th as we host a meet at Stanton. Meet schedules were sent home with the girls last week.
GUIDANCE
Scholarships
Buick Achievers Scholarship Program – February 27, 2015
-Be high school seniors or be current undergraduate students
-Plan to enroll in full-time undergraduate study at an accredited U.S. four-year college or university for the entire 2015–16 academic year
-Be interested in pursuing a career that focuses on engineering, technology, design or business, with an interest in the automotive industry
-Be U.S. citizens and have permanent residence in the United States
- http://www.buickachievers.com
American Legion Essay Contest – Feb. 28
-300 word essay – The topic of the essay is "Why I'm Proud to Support Our American Troops"
- First place - $ 300 scholarship, Second place - $200, Third place - $100
-include a history about yourself including your school activities, interests and future plans
Tribute Award –due 2/29/2016
Any current high school JUNIOR who meets the following qualifications is eligible:
-Is enrolled in an accredited public or private high school in the United States
-Has at least 2.75 cumulative grade point average (GPA) on a 4.0 scale for the 9th and 10th grades
-Demonstrates accomplishments in Leadership and Community Service and has faced a significant roadblock or challenge.
-To apply online, go to www.discovercard.com/tribute
Darryl Jahn Memorial Scholarship
-Sponsored by Beta Sigma Psi Lutheran Fraternity
-due March 1st, 2015
-three $1500 scholarships
-given to Lutheran gentlemen entering Iowa State in the Fall of 2016
-applicants will be evaluated on their scholastic achievement and active participation in their communities and churches
Mark Earl and Esther Ruth Spencer Technical Scholarship (MCEC Technical Scholarships) – due March 1
-$1,000
-plan to enroll in a mechanical or trade course of study at an accredited Iowa community college
-applicant's academic record, communication skills, financial need and plans for the future are considered carefully
-application available online at www.gl-iowa.org – click on "MCEC Scholarship Form in PDF" - or see Mrs. Mainquist
Page County Farm Bureau – due March 1
-applicant must be a boy or girl from a Farm Bureau member family
-must have at least a 3.0 grade point average
-scholarship available only to those entering professions or vocations requiring at least a minimum of two years of college
The Soyfoods Council Culinary Arts, Food and Nutrition or Foodservice Scholarship Program– Due March 1
- $1,000 scholarship
-3.0 GPA or better
-Recipients must show scholastic achievement, community leadership, other achievements and interests.
Iowa Farm Bureau Federation Scholarship Program - due March 1
-must be a son and/or daughter of an Iowa Farm Bureau member
-must be accepted by or enrolled in an accredited college or university or community college
-must be a high graduate or have an expected graduation date of Spring 2016
-college freshmen, sophomores, juniors or seniors in a 2 or 4 year accredited college or university are eligible to apply
-students must maintain a minimum 2.5 grade point average throughout their college career to continue to qualify for this scholarship
-applicants must be working toward a degree in one of the following occupational areas of agriculture and/or agribusiness: (1)Production, (2) Horticulture, (3)Sales and Service, (4)Products and Processing, (5) Forestry, (6)Conservation, (7)Mechanization, (8) Research, (9) Economics, (10) Education and (11)Ag Health
-Apply at www.iowacollegeaid.gov and look under scholarships OR www.iowafarmbureau.com
Governor Terry E. Branstad Iowa State Fair Scholarship - due March 1
https://www.iowacollegeaid.gov/content/iowa-state-fair-scholarship
-four scholarships ranging from $500 to $1000
-must actively participate at the Iowa State Fair (past or present)
-must be a graduating senior from an Iowa high school
-must plan to enroll at an Iowa college or university
Southwest Iowa Rural Electric Cooperative Scholarship – March 2, 2015
- $500 scholarships
-Scholarships are for graduating seniors whose parents/guardians are members of Southwest Iowa Rural Electric Cooperative and reside in their service territory.
-Special consideration will be given to any student attending an accredited lineman school.
-application may be downloaded at www.swiarec.coop
Iowa Automobile Dealers Foundation for Education Scholarship - due March 2, 2015 Applications for scholarships to be awarded in 2016 will be available in December.
http://www.iada.com/FoundationForEducation.aspx
-awarded to graduating seniors interested in the pursuit of automotive or truck-related studies, such as technician training, body shop/collision repair, diesel, new vehicle sales, parts sales, accounting, or business administration.
-www.IADA.com/FoundationForEducation.aspx
The Foundation for Rural Services (FRS) College Scholarship Program – due March 3 http://www.frs.org/youth-programs/college-scholarship-programhttp://www.frs.org/youth-programs/college-scholarship-program
-30 $2,000 scholarships will be awarded with 19 remaining awards distributed proportionate to the number of applications received per region
-must be a graduating high school senior
-must have existing telephone service with Farmers Mutual Telephone Company (prefix number of 585,586, 829, 785 or 826)
-must be accepted by an accredited two- or four-year college, university or vocational-technical school
-must have at least a C grade point average
-express an interest to return to a rural community following graduation
-applications must be sponsored by Farmers Mutual Telephone Company and bear Kevin Cabbage's signature
-http://www.frs.org or http://home.myfmtc.com/index.php?option=com_content&task=view&id=111&Ite
mid=75
Conservation District of Iowa and Montgomery Soil and Water Conservation District Scholarships
-due March 3
-presented to high school seniors pursuing programs in any field of agriculture or natural resources
-local scholarship of $400
-Winners will be asked to volunteer 4 to 8 hours working in the NRCS office in Red Oak, giving students a better understanding of conservation work done through this organization.
-three state level scholarships of $1,800, $1,200, and $1,000, and $300 for each of the six regional winners
-criteria consideration will be points: 60 points for leadership (leadership includes service, character, and self-motivation – 20 points each); and 40 points for scholastic achievement.
-scholarship application is online at http://www.cdiowa.org/awards.html
-all applications must be typed
ANNOUNCEMENTS
Save the Date for PTSO Winter Carnival
Stanton PTSO will be having their Winter Carnival on Friday, March 4th from 5:00 PM-7:00 PM in the high school gym. Admission is $5 for kids. Adults are free. The Junior Class will be serving a pasta meal.
Montgomery County Relay for Life
Montgomery County Relay for Life is looking for entertainment acts for this summer's relay event on June 11th. If you are interested please contact Mr. Mennenoh at 712-829-2162 or 712-829-2665.
5th Quarter Thanks You
A big thank you goes out to all who helped support 5th Quarter this year with monetary gifts and food, it was greatly appreciated!
COMING EVENTS
Monday, 22nd 90 Minute Late Start
Tuesday, 23rd 6:30-Boys District Basketball at Fremont-Mills
Thursday, 25th 7:00-Boys District Basketball Finals at Red Oak
Friday, 26th 6:00-Art Fair in the Concourse
7:00-Parade of Bands Concert
Saturday 27th District Individual Speech Contest
7:00-Boys Substate Basketball at Council Bluffs, Thomas Jefferson
Monday, 29th 90 Minute Late Start
BREAKFAST MENUS FEBRUARY 22-26
Monday

Late Start

Tuesday

Sausage, Egg, & Cheese

on a Biscuit

Muffin

Juice, Milk

Wednesday

Long John

Muffin

Juice, Milk

Thursday

Breakfast Bar

Toast

Juice, Milk

Friday

Pancake & Sausage

on a Stick

Muffin

Juice, Milk
LUNCH MENUS FEBRUARY 22-26
Monday

Chicken Fried Steak/Bun

Lettuce/Tomato

Sweet Potatoes

Baked Beans

Mandarin Oranges

Pineapple

Milk

Tuesday

Pork Pattie

Mashed Potatoes/Gravy

Cooked Carrots

Mixed Fruit

Peaches

Roll

Milk

Wednesday

Chili

Carrots

Applesauce

Pears

Cinnamon Roll

Milk

Thursday

Corn Dog

Baked Beans

Mixed Vegetables

Macaroni Salad

Oranges

Pineapple

Milk

Friday

Cheese Pizza

Lettuce

Carrots

Applesauce

Pears

Milk
STANTON COMMUNITY SCHOOL
PATRON NOTIFICATION OF
OPEN ENROLLMENT REQUIREMENTS
Parents/guardians considering the use of the open enrollment option to enroll their child/ren in another public school district in the state of Iowa should be aware of the following dates:
March 1, 2016—Last date for regular open enrollment requests for the 2016-2017 school year for students in grades 1-12.
September 1, 2016—Last date for open enrollment requests for entering kindergarten students and those students falling under the "good cause" definition for the 2016-2017 school year.
Parents/guardians of open enrolled students whose income falls below 160% of the federal poverty guidelines are eligible for transportation assistance. This may be in the form of actual transportation or in the form of a cash stipend.
Parents should be aware that open enrollment may result in the loss of athletic eligibility.
For further details, contact the school office at 712-829-2162.