Working...

STANTON COMMUNITY SCHOOL BULLETIN FEBRUARY 12, 2016
SCHOOL ACTIVITIES.
Get a Head Start on Science Fair!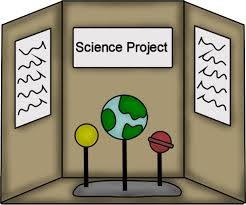 Each year, seventh and eighth grade students are expected to complete Science Fair projects. Students will present these at school beginning March 14th. The top 20 projects will have the opportunity to present at the Corner Conference Science Fair in April. Please speak with your son/daughter about their project. It is much easier to find a project now and have ample time to complete it. If you need any assistance, please contact Mr. Subbert or Mrs. Erickson.
Junior Class Pasta Meal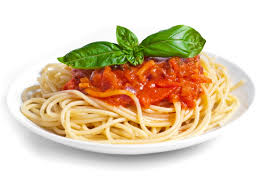 The Junior Class will serve a pasta meal during the PTSO Winter Carnival Festivities on Friday, March 4th from 5:00 PM to 7:00 PM. The meal will be held in the high school lunch room. Pasta with red, meat or alfredo sauce will be served with a breadstick, assorted desserts and a beverage. A free will donation will be accepted with all proceeds going towards the 2016 Junior Class Prom. (Notes were sent home with junior class members as to what they should provide for the meal.) Please join us for a night filled will good food, games and fun!
Parade of Bands
Parade of Bands will be held February 26th at the Stanton High School Gym. The band department is going to be taking you to the movies and to the rock 'n' roll stage featuring music from Star Wars, Shrek, The Incredibles, Pretty Woman, and Jurassic Park. High School will also be doing musical tributes to Disney and the band, Queen. This concert will also hold the main stage debut of the fifth grade band. Come for a night of fun music
ATHLETICS
Boys Conference Championship T-Shirts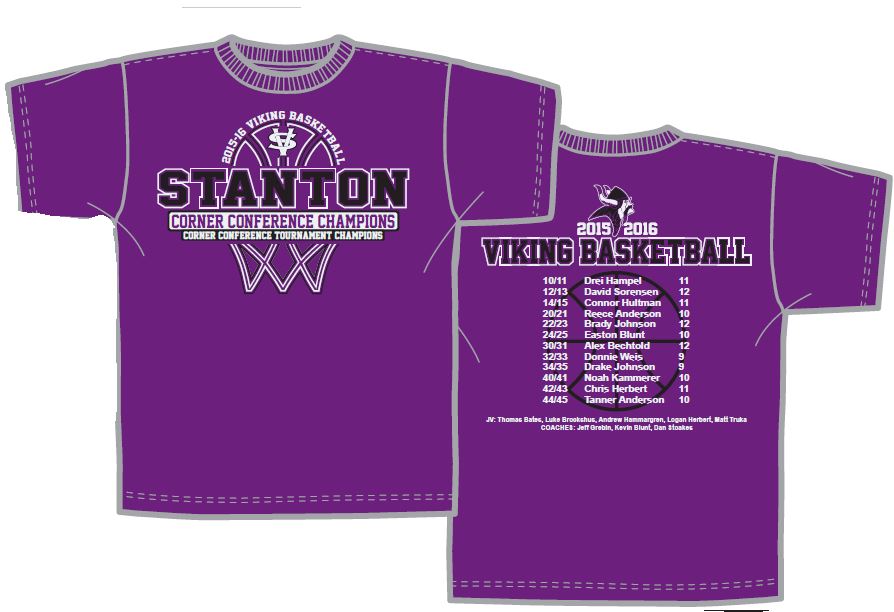 The Stanton Booster Club is taking orders for Boys Conference Championship T-Shirts that are purple. Orders and money are due to the high school office by noon on Tuesday, February 16th.
Prices: Short Sleeved T-Shirt $15.00
Youth M or L T-Shirt $12.00
Long Sleeved T-Shirt $17.00
Crew Sweatshirt $23.00
Hoodie $25.00
Please make checks payable to the Stanton Booster Club
Viqueen Basketball
The girls basketball team finished regular season play with three straight wins in the last week. Last Friday night we traveled to Heartland Christian and jumped out to a 15-5 lead at the end of the first quarter. We went on to hold Heartland Christian to just one point in the second quarter to take the 39-6 lead at the half. Overall, the girls had a nice, balanced scoring effort in the 71-23 conference win.
On Monday night we hosted Lenox in non-conference action. We had another solid team effort both offensively and defensively to get the 49-29 victory. Our last regular season and conference game was Tuesday as we played host to South Page. Our defensive pressure played a role in helping us gain a 61-33 victory. Three players scored in double figures for the Viqueens. The team is now 9-10 overall and we finished 8-7 in conference play. We started regional tournament action at Essex last night. The game summary will be in next week's bulletin.
Viking Basketball
Stanton Vikings traveled to Council Bluffs last Friday to play the Heartland Christian Eagles. The boys got off to a good start and were able to play very well getting an 89-29 win. We passed the ball very well. Good to have everyone score and get a rebound in the win. With the win the Vikings secured a regular season championship with a Fremont-Mills loss to East Mills the same night.
The Vikings hosted the Lenox Tigers, the Pride of Conference leaders going into the last week of the regular season. They got a great effort and defeated the Tigers 77-71 in 4 overtimes. A good win
over a very good Lenox team. A great win on parents' night and the last home game for the seniors.
Districts have been released for the boys. Stanton will play the winner of Griswold/Clarinda Academy on February 18th at Bedford at 6:30 PM. A win would put us in the district semifinals at Fremont-Mills on February 23rd at 6:30 PM. District Finals would be on February 25th at Red Oak at 7:00 PM.
JV Boys Basketball
The JV Boys Basketball team will be in action Friday, February 12th at Bedford to wrap up the 2015-2016 JV basketball season.
Junior High Girls Basketball
The junior high girls team played their last game against Heartland Christian at the Iowa School for the Deaf. It was a lively game, which ended with a score of 27-10. The team came out strong with quick offensive looks and full court pressure on defense. It was nice to end the season with a W! The Viqueens played Fremont-Mills on Thursday, January 7th. The full game ended with a final score of 19-23. Fremont-Mills had many players and they worked hard up and down the court. Later we had two quarters, the Viqueens came out with a close win of 9-8. January 11th, we traveled to Lenox to battle the Tigers. We played two quarters first and finished 10-8. Then we played a full game, which was a great learning experience for our full court press. However, we ended the game 25-39. On January 14th, we faced South Page (Clarinda Lutheran). The girls came out strong and finished with great effort, which allowed for the 45-30 win. The momentum carried into the following two quarters, providing the 18-3 win. We also played Essex on January 28th and really picked up the tempo with our offense, which helped with the win 39-15. The first team had a 6-6 season and the second team finished 6-2.The season has gone by very quickly! We are finishing the season with a few more practices with the help from Coach Elwood. It has been a great learning experience for the team! The team greatly appreciated the wonderful support of the school, friends, families, and community! Go Viqueens!!! BLEED SWEDE!!!
Junior High Boys Basketball
The junior high boys finished their season this past Friday at Heartland Christian.They came out victorious which put the teams finishing records at 10-1 and 3-4.This season has been extremely enjoyable for me and hopefully for the boys as well. The consistent improvement throughout the year is reassuring that this team will continue to grow and succeed in years to come. The hardest transition for athletics is between middle school and high school. I encourage the boys to not look for reasons to not go out but why it would be important for them to stay out. Staying involved in athletics builds better time management, improved fitness levels, improved academics, social relationships, and many more. As a smaller school it is vital for your son or daughter to stay active in our building. On behalf of the team we thank you for your continuous support throughout the season. Go Vikes!
GUIDANCE
Scholarships
Iowa Newspaper Foundation Scholarships – due February 12, 2016 on-line
-Scholarships are awarded on the basis of academic record, demonstrated talent
-Some consideration will be given to financial need.
-Most awards are limited to students attending Iowa colleges, universities and community colleges; see scholarship descriptions for details.
-applications available at www.INAnews.com
World Class,The Mediacom Scholarship Program – February 15, 2015
-Fifty $1,000 scholarships
-Based on academic achievement and leadership
-Eligible students must have a Red Oak, Clarinda or Villisca address
-Scholarship awardees may attend any accredited two-year or four-year college, university, technical or vocational school within the United States.
-You may download the application at http://www.mediacomworldclass.com
Buick Achievers Scholarship Program – February 27, 2015
-Be high school seniors or be current undergraduate students
-Plan to enroll in full-time undergraduate study at an accredited U.S. four-year college or university for the entire 2015–16 academic year
-Be interested in pursuing a career that focuses on engineering, technology, design or business, with an interest in the automotive industry
-Be U.S. citizens and have permanent residence in the United States
- http://www.buickachievers.com
American Legion Essay Contest – Feb. 28
-300 word essay – The topic of the essay is "Why I'm Proud to Support Our American Troops"
- First place - $ 300 scholarship, Second place - $200, Third place - $100
-include a history about yourself including your school activities, interests and future plans
Tribute Award –due 2/29/2016
Any current high school JUNIOR who meets the following qualifications is eligible:
-Is enrolled in an accredited public or private high school in the United States
-Has at least 2.75 cumulative grade point average (GPA) on a 4.0 scale for the 9th and 10th grades
-Demonstrates accomplishments in Leadership and Community Service and has faced a significant roadblock or challenge.
-To apply online, go to www.discovercard.com/tribute
ANNOUNCEMENTS
Save the Date for PTSO Winter Carnival
Stanton PTSO will be having their Winter Carnival on Friday, March 4th from 5:00 PM-7:00 PM in the high school gym. Admission is $5 for kids. Adults are free. The Junior Class will be serving a pasta meal.
Montgomery County Relay for Life
Montgomery County Relay for Life is looking for entertainment acts for this summer's relay event on June 11th. If you are interested please contact Mr. Mennenoh at 712-829-2162 or 712-829-2665.
COMING EVENTS
Friday, 12th 6:00-Junior Varsity/Varsity Boys Basketball at Bedford
Monday, 15th No School, President's Day
Tuesday, 16th 7:00-Girls Regional Basketball at Bedford
Thursday, 18th 7:30-Jostens here before school for ring orders
6:30-Boys District Basketball at Bedford, Stanton vs winner of the Griswold/Clarinda Academy game
Friday, 19th 7:00-Girls Regional Basketball at Greenfield
Monday, 22nd 90 Minute Late Start
BREAKFAST MENUS FEBRUARY 15-19
Monday

NO SCHOOL

Tuesday

Breakfast Burrito

Muffin

Juice, Milk

Wednesday

Sausage Gravy Pizza

Muffin

Juice, Milk

Thursday

Cereal

Toast

Juice, Milk

Friday

Omelet

Toast

Muffin

Juice, Milk
LUNCH MENUS FEBRUARY 15-19
Monday

NO SCHOOL

Tuesday

Hamburger/Bun

Lettuce/Tomato

Potato Wedges

Mixed Vegetables

Mixed Fruit/Apple Crisp

Milk

Wednesday

Grilled Chicken/Bun

Lettuce/Tomato

Mixed Vegetables

Garbanzo Beans

Oranges/Peaches

Chocolate Cake

Milk

Thursday

Chicken Strips

Mashed Potatoes/Gravy

Cooked Carrots

Pears

Pineapple

Roll

Milk

Friday

Burrito/Hot Dog

Corn

California Vegetables

Mandarin Oranges

Peaches

Milk