Working...

STANTON COMMUNITY SCHOOL BULLETIN FEBRUARY 5, 2016
SCHOOL ACTIVITIES.
Get a Head Start on Science Fair!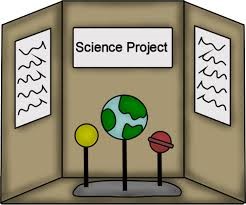 Each year, seventh and eighth grade students are expected to complete Science Fair projects. Students will present these at school beginning March 14th. The top 20 projects will have the opportunity to present at the Corner Conference Science Fair in April. Please speak with your son/daughter about their project. It is much easier to find a project now and have ample time to complete it. If you need any assistance, please contact Mr. Subbert or Mrs. Erickson.
FCCLA Pink Out a Success
The FCCLA Pink Out was a big success due to the huge community support. Thank you! We raised $1555.55 for the Montgomery County Relay for Life. A special thank you to Eileen Bisbee, Paul and Adriane Aufdenberg, Mickey Anderson and all the bidders during the auction.
Class Dojo Awards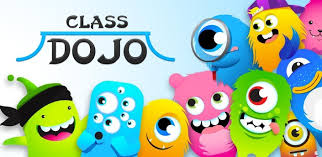 Congratulations to Mrs. Hyde's 3rd grade class and to Mrs. Allen's Kindergartens class for winning the second quarter class Class Dojo awards. They each received a colored certificate with their name printed. Also, as a reward they had the privilege of choosing the activities they participated in for physical education. The students are graded daily on SHAPE America's national standard which states that individuals exhibit responsible personal and social behavior that respects self and others. Great job to those students, parents, and teachers!!
ATHLETICS
Parents' Night
Parents' Night for basketball will be Monday, February 8th. We will be recognizing the athletes between the girls and boys game that night. Parent/Athlete pictures will be taken from 5:00 PM to 5:45 PM in the hallway close to the shop door.
Viqueen Basketball
The girls team traveled to Essex last Thursday evening and Essex used their tough defensive pressure to defeat Stanton 59-30. On Friday night, Stanton hosted Fremont-Mills. We overcame a slow offensive start and were down 15-20 at halftime. The girls fought tough the rest of the game and worked their way back in the final mintues as a Weis three pointer tied it up at 38-38 with under one minute to go. Fremont-Mills would hit some key free throws in the final seconds and outscore Stanton 7-3 to get the 45-41 win. It was a tough loss for us, but we are prepared to bounce back and continue working on improving in the next two weeks as we finish up conference play and start regional play. We will travel to Heartland Christian tonight and will return home to host Lenox on Monday and South Page on Tuesday. Monday night is also Parents' Night.
Regional play for the Viqueens begins next Thursday, February 11th as we travel to Essex. The game begins at 7:00 PM.
Viking Basketball
We were able to get a good win at Essex on Thursday, 68-51. Last Friday was our 3rd meeting with Fremont-Mills. We were down by 6 at half, came back to take the lead and then Fremont-Mills got the lead back late in the 3rd and were able to stay ahead to take a 60-54 win. Both of us are tied for the conference lead with Stanton at Heartland Christian tonight and Fremont-Mills having 2 games left. The district brackets came out on Wednesday. We are the #1 seed and will play the winner of Clarinda Academy/Griswold at Bedford on February 18th. Congratulations to Brady Johnson as well for scoring over 1000 pts for his career. We will host Lenox, the Pride of Conference leader on Monday. We are excited to take them on.
JV Girls Basketball
The JV team hosted Fremont-Mills on Friday evening. The girls were up 8-6 at the end of one quarter and it was a back and forth battle in the second quarter as Fremont-Mills finished with the 17-16 win in two quarters of play. This was the final JV game for the season and the girls finished with a 3-5 record overall.
JV Boys Basketball
The JV Vikings finished last week 2-1, with victories over East Mills 25-18 (2 quarters) and Fremont-Mills 27-24, bringing their record to 6-5 on the season. The Vikings were led by Donnie Weis, Chris Herbert and Reece Anderson. The JV team was in action again on Tuesday, February 9th versus South Page and will close out the 2015-2016 JV season at Bedford on February 12th. GO VIKINGS!!!
Junior High Boys Basketball
On January 28th the junior high boys basketball team got back into the swing of things with a game against Essex. The boys won the game by a score of 42-26. It was not their best performance of the season but there were still many sights of improvement. The team as a whole will still continue to grow as a group and as individuals. The boys look to take down Heartland Christian tonight at the ISD Campus and will start at 4:00 PM not 3:30 PM.
GUIDANCE
The Stanton Community School will administer the Iowa Assessments beginning today to all students in grades First through Eleventh.
The purpose of the Iowa Assessments is to provide the school with information and to help teachers make sound educational decisions about students' learning. The scores allow teachers to check each student's year-to-year growth and to identify each child's strongest and weakest areas of achievement. When test results are used in conjunction with teacher observation and other information from the classroom, teachers and parents can work together to identify and address the educational needs of each student.
Just as in their everyday school activities, you can help your child do their best by seeing that he/she is fully rested. This year, like last year, all students in grades Kindergarten through Twelfth will be offered breakfast on Friday, Tuesday, and Wednesday of the testing week. This breakfast will be at no cost to the students and all students will be expected to go down for the breakfast but do not have to go through the serving line if they do not want to eat breakfast at school. The breakfast is being offered to those who would like to eat breakfast at school. The Stanton PTSO, along with the school, has generously offered to donate funds to help cover the cost of the breakfast for the students. The menu for the three days is as follows:
Friday, February 5th Pancake/Sausage on a Stick, Muffin, Juice, Milk
Tuesday, February 9th Breakfast Pizza, Muffin, Juice, Milk
Wednesday, February 10th Sausage Gravy & Biscuit, Juice, Milk
Scholarships
HyVee Foundation Scholarship February 10, 2016 Download on-line
HIGH SCHOOL ELIGIBILITY GUIDELINES:
Qualified students are eligible to apply every year.
You are eligible for consideration if:-Applicant must be a high school senior working for Hy-Vee or subsidiary who began employment on or before September 15, 2015 or a high school senior son and/or daughter of a full-, regular-, or part-time Hy-Vee or subsidiary employee who has a minimum of six months employment as of September 15, 2015, AND
-Applicant must be enrolling in college for the first time.
You will need to submit by February 10 of the current year:
-Completed application form.
-Personal statement describing a time when Hy-Vee made a difference in your life and/or the life of your customer(s). Minimum of 300 words, maximum of 500 words.
-Resume listing accomplishments in academics, activities, arts and athletics, community service and future post-secondary plans.
-Official transcript, which should include present student status (for example, junior second semester), last semester's GPA and cumulative GPA.
-Test results from the ACT (American College Testing) examination.
-A letter of recommendation from a teacher, counselor or administrator. Although this is not a mandatory submission, it provides the judges with a more complete portrait of the applicant.
Iowa Newspaper Foundation Scholarships – due February 12, 2016 on-line
-Scholarships are awarded on the basis of academic record, demonstrated talent
-Some consideration will be given to financial need.
-Most awards are limited to students attending Iowa colleges, universities and community colleges; see scholarship descriptions for details.
-applications available at www.INAnews.com
World Class,The Mediacom Scholarship Program – February 15, 2015
-Fifty $1,000 scholarships
-Based on academic achievement and leadership
-Eligible students must have a Red Oak, Clarinda or Villisca address
-Scholarship awardees may attend any accredited two-year or four-year college, university, technical or vocational school within the United States.
-You may download the application at http://www.mediacomworldclass.com
Buick Achievers Scholarship Program – February 27, 2015
-Be high school seniors or be current undergraduate students
-Plan to enroll in full-time undergraduate study at an accredited U.S. four-year college or university for the entire 2015–16 academic year
-Be interested in pursuing a career that focuses on engineering, technology, design or business, with an interest in the automotive industry
-Be U.S. citizens and have permanent residence in the United States
- http://www.buickachievers.com
American Legion Essay Contest – Feb. 28
-300 word essay – The topic of the essay is "Why I'm Proud to Support Our American Troops"
- First place - $ 300 scholarship, Second place - $200, Third place - $100
-include a history about yourself including your school activities, interests and future plans
Tribute Award –due 2/29/2016
Any current high school JUNIOR who meets the following qualifications is eligible:
-Is enrolled in an accredited public or private high school in the United States
-Has at least 2.75 cumulative grade point average (GPA) on a 4.0 scale for the 9th and 10th grades
-Demonstrates accomplishments in Leadership and Community Service and has faced a significant roadblock or challenge.
-To apply online, go to www.discovercard.com/tribute
COMING EVENTS
Friday, 5th Iowa Assessments
4:00-Junior High Basketball at Heartland Christian (ISD)
6:00-High School Basketball at Heartland Christian (ISD)
Monday, 8th 90 Minute Late Start
6:00-High School Basketball with Lenox, Here, Parents' Night
Tuesday, 9th Iowa Assessments
6:00-Junior Varsity Basketball Boys with South Page, Here
Varsity Girls Basketball with South Page, Here
Wednesday, 10th Iowa Assessments
Thursday, 11th 7:00-High School Girls Basketball Regional at Essex, Stanton vs Essex
Friday, 12th 6:00-Junior Varsity/Varsity Boys Basketball at Bedford
BREAKFAST MENUS FEBRUARY 8-12
Monday

Late Start

Tuesday

Breakfast Pizza

Muffin

Juice, Milk

Wednesday

Sausage Gravy

Biscuit

Juice, Milk

Thursday

French Toast

Juice, Milk

Friday

Breakfast Wrap

Muffin

Juice, Milk
LUNCH MENUS FEBRUARY 8-12
Monday

Walking Tacos

Lettuce/Cheese

Refried Beans/Corn

Oranges/Pineapple

Peanut Butter Bar

Milk

Tuesday

Ham & Potato Casserole

Green Beans/Peas

Strawberries

Mandarin Oranges

Roll

Milk

Wednesday

Quesadilla

Lettuce

Black Bean Salad

Pears

Applesauce

Milk

Thursday

Mandarin Orange Chicken

Brown Rice

Cooked Carrots

California Vegetables

Peaches/Oranges

Roll

Milk

Friday

Fish Wedge

Cheese Slice

Baked Beans

Coleslaw

Pineapple/Apple

Roll

Milk