Working...

STANTON COMMUNITY SCHOOL BULLETIN SEPTEMBER 4, 2015
FROM THE SUPERINTENDENT'S DESK
School Election September 8th-Remember to Vote on September 8th! On the ballot are two school board positions, incumbent Paul Vanderholm and Tom Weis are running for the four year terms. Incumbent Jeff Magneson is not seeking another term, the District thanks Mr. Magneson for his many years of service on the school board.
PPEL - There is also a ballot question asking the voters to vote on a Physical Plant and Equipment Levy to help fund facility upgrades, maintenance, and repairs; purchases in transportation, and technology. Informational brochures are in public places in Stanton, as well as available at the school.
Vote!
REMINDER SCHOOL PICTURES ARE WEDNESDAY, SEPTEMBER 9TH
SCHOOL ACTIVITIES
Blood Drive
Red Cross Blood Drive will be on Wednesday, September 9th from 11:30 AM-5:30 PM at the Stanton Care Center. Call the high school office for an appointment at 829-2162.
Homecoming
Homecoming preparations are underway for the 2015 school year. This year the parade theme is Super Hero/Comic Books and the dance theme is "Under The Sea"
The Homecoming Pep Rally and Coronation will be held on September 24th at 7:00 PM. The parade is September 25th at 1:30 PM and the game against the Essex Trojans starts that evening at 7:00 PM.
Pep Club
Pep Club Officers for 2015-16 are
President: Paige Fiscus
Vice Presidents: Aprill Fort, Mikayla Fort, and Baylee Gibbs
Secretary: Marcel Confer
Homecoming Chairs: Chelsea Weis, Abby Volquartsen, and Brandy Morrison
Summer Homecoming Committee: Marcel Confer, Devin Druivenga, Nicole Graham, Chelsea Weis, Abby Volquartsen and Brandy Morrison
ATHLETICS
Viking Football
The Varsity team kicked off their season by hosting the Tigers of Guthrie Center. The Vikings ironed out many preseason wrinkles as the game played out and it was exciting to see the team grow together! The defense looked especially tough, holding the Tigers scoreless. The offense put up over 300 yards of offense and scored 4 touchdowns. The Vikings will travel to Lamoni this week to play on the turf at Graceland University and try to avenge their playoff loss there last season. The team is excited and is enjoying the friendly help of several volunteer coaches this season. A special thanks to
Jeremy Tibben, Alex Cabbage, Grant Focht, Eddie Engstrand, and our new PE/Health teacher, Connor Kem! Go Vikings!
Viqueen Volleyball
The Stanton Viqueens opened their 2015 season as they hosted a triangular with Riverside and Nishnabotna on Tuesday, August 25th. In Junior Varsity action, the Viqueens were victorious with a win over the Riverside junior varisty. Match scores were 21-4 and 21-16. In varsity action, the Viqueens opened up play against Riverside with a victory. Match scores were 25-8 and 25-15. The Queens played Nishnabotna in the final game of the night, and were victorious with scores of 26-24 and 25-16. Congratulations Viqueens!
The Varsity squad will be in action at the Clarinda Tournament on Saturday, September 5th. The tournament schedule for the Viqueens is listed below:
10:00 Stanton vs. St. Albert
10:45 Stanton vs. Bedford
1:00 Stanton vs. Treynor
The above times are approximate and all games will be held in the Clarinda High School gym. Following pool play, the consolation and championship rounds will commence. Admission for the tournament is $5.00 for adults and $3.00 for students.
The Viqueens will begin conference play next Tuesday, September 8th as they host Heartland Christian. Junior varsity action will begin at 5:30 PM. On Thursday, September 10th the squad will travel to College Springs to take on the Rebels of South Page.
Junior High Volleyball
The Stanton junior high volleyball team has been hard at work in practice this past week. The team of 15 young ladies is looking forward to their first game on Tuesday, September 8th. We will host the Heartland Christian team with action beginning at 3:30 PM in the high school gym. On Thursday, the team will travel to Clarinda to take on the Clarinda Lutheran School squad. This game will begin at 4:00 PM. See you there!
2015 'Vikes For Life' Platoon Program A BIG Success!
The Vikings piloted a platoon program during the Track and Field season this past spring. The team drafted members onto 3 teams led by Brady Johnson, Connor Hultman, and Jacob Lindgren. To be selected as a platoon leader, interested team members wrote a letter of application to Coach Grebin describing why they believed they could be a good leader. The teams earned points through community service, placing in an event at track meets, earning good grades, being involved in other extra-curricular activities, and numerous other volunteer opportunities. What was at stake? STEAK supper with Coach Grebin. Brady Johnson and his platoon, #ChampSquad, were the winners of the Spring Platoon program. Team members included: Alex Becthold, Drei Hampel, Easton Blunt, and wildcard, Drake Johnson. Top overall point earners were: Connor Hultman (71), Chris Jones (66) and Brady Johnson (52).
The Summer Platoon Program draft was much larger as it involved all boys signed up for the upcoming football season. The 3 Platoon leaders were the top point-getters from the Spring Program (Connor Hultman, Chris Jones, and Brady Johnson). Earning points over the summer was very interesting and competitive! The young men earned points by being involved in numerous volunteer projects throughout the community. Logan Herbert led all platoon members in the number of volunteer hours put into Care Center projects and Thomas Bates led all platoon members in hours served performing Homecoming activities. A total of over 350 points were earned by combined efforts in the 2 city-wide clean up days and several days at the Care Center. Platoon members also earned points in the following ways:1 point for each pound they increased in the weight room between May 28th and August 3rd; attending athletic or fine arts camps; going out for the baseball team; attending basketball and football scrimmages with other schools; and summer attendance in the weight room. The winning platoon scored 936 points and were led by Connor Hultman. His team included: Reece Anderson, Drake Johnson, Noah Kammerer, Cameron Walter, Matthew Truka, and Andrew Hammargren. Top overall point-getters for the summer program were: Connor Hultman (155), Reece Anderson (147), Tanner Anderson (128), Charlie Truka (123), and Alex Becthold (114). Top community service winners were: Logan Herbert (46.5), Connor Hultman, Charlie Truka, Andrew Hammargren (37.5), Easton Blunt, Tanner Anderson (35), and Matt Truka (32.5).
A steak supper is being planned by Coach Grebin for the winning platoons and top overall point winners of the Spring and Summer programs. The Fall draft is coming soon. We have a growing list of community service projects that we hope to complete before the cooler weather gets here. Please be sure to give the guys a "High 5" and congratulate them on their efforts of serving the community and developing lifelong leadership skills! Go Vikings!
PRINCIPAL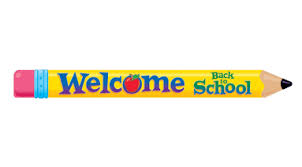 We have gotten off to another good start to the year. It has been exciting for all the students and staff with our new teachers. There is good enthusiasm in the buildings. There have also been many improvements throughout with painting, flooring and new carpeting. The students are finalizing their schedules and working with Mrs. Mainquist. The computers have been handed out. Parents please make sure the permission sheets have been signed and returned. There are still some that have not been handed in. If there are any questions or concerns with your son or daughter's computer please call Mr. Blunt at the school.
Our HS football and VB teams have started the seasons off on a great note.
Also a reminder to everyone that on Friday mornings we will have a time slot on KCSI radio starting at about 6:10 in the morning.
We hope that you make plans to attend activities to watch and support our programs and athletic events. We believe it will be a successful year and hope you come watch and cheer them on. Our programs are successful due to your support throughout the year.
ANNOUNCEMENTS
PTSO Meeting
PTSO's first meeting of the year will be Wednesday, September 9th, at 6:00 PM in the high school library. We will plan on electing junior class board members at this meeting as well as one parent representative. For questions or to join our email list please send a message to ptso@stantonschools.com!
Bible Club
Bible Club is starting up after school on Wednesday the 9th of September from 3:30-5:00 PM! Students will have a snack, have a fun activity and learn from the Bible each week. Contact Laura with questions or to sign up, (712) 621-1388 or lshafer.frog@gmail.com.
Junior High Youth Group
On Wednesday September 9th from 7:00-8:30 PM youth group is starting at the Covenant Church. Everyone is welcome to attended. We connect and grow with other students and adult leaders, have fun and challenge each other to follow Jesus.
Senior High Youth Group
On Sunday September 20th from 6:00-7:30 PM Senior High Youth Group is starting new at the Covenant Church. This new ministry will give senior high students an opportunity to grow deeper in their relationships with God. Contact Pastor Matt with questions of either Jr or Sr high, (712) 592-3488.
COMING EVENTS
Friday, 4th 7:00-High School Football at Lamoni
Saturday, 5th 10:00- Clarinda Volleyball Tournament
Monday, 7th No School
2:00-Band Marches at Essex Labor Day Parade
Tuesday, 8th 3:30-Junior High Volleyball with Heartland Christian, Here
5:30-High School Volleyball with Heartland Christian, Here
Wednesday, 9th K-12 Picture Day
Thursday, 10th 4:00-Junior High Volleyball at Clarinda Luther, There,
5:30-High School Volleyball at South Page, There
Friday, 11th 7:00-High School Football with CAM, Here
Saturday, 12th 8:30-Shenandoah Volleyball Tournament
BREAKFAST MENUS SEPTEMBER 7-11
Monday

No School

Tuesday

Breakfast Wrap

Muffin

Juice, Milk

Wednesday

Sausage Gravy w/Biscuit

Muffin

Juice, Milk

Thursday

Breakfast Pizza

Muffin

Juice, Milk

Friday

Pancakes

Juice, Milk
LUNCH MENUS SEPTEMBER 7-11
Monday

No School

Tuesday

Stuffed Crust Pizza

Lettuce

Carrots

Applesauce/Pears

Milk

Wednesday

Pork Chopette/Bun

Lettuce/Tomato

Baked Beans

Ranch Potatoes

Apple/Mixed Fruit

Milk

Thursday

Mashed Potato Bowl

Corn

Mandarin Oranges

Peaches

Roll

Milk

Friday

Sloppy Joe/Bun

Baked Beans

Potato Wedges

Pineapple

Apple Crisp

Milk